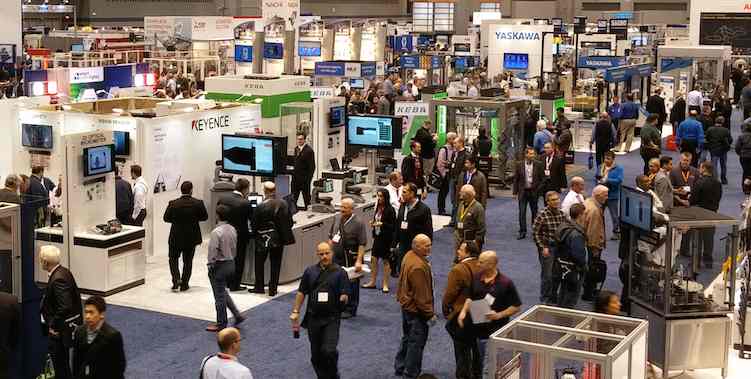 All due respect to Benjamin Franklin, but I believe there are three certainties in this world: death, taxes, and material-handling (aka drayage) fees. And like the former two, the latter is a complicated topic that is difficult to fully grasp. Here, then, are answers to the most frequently asked questions related to drayage that I receive from clients and newbie exhibitors. Before we go further, let me say that while the fundamentals of material handling are essentially the same across the industry, each event and venue may have unique practices and regulations. Therefore, I always recommend giving each show's exhibitor-services manual a careful read.

What are drayage fees used for?
Drayage is charged by the general service contractor (GSC) and covers the one-way cost of moving an exhibitor's freight off of its carrier's vehicle and to the booth space. I describe it as a one-way fee because technically it is only charged for inbound freight. Material-handling charges are used by the GSC to cover the cost of operating the advance warehouse and the venue's marshaling yard, the wages of the forklift operators and other laborers, the expense of owning and maintaining the forklifts themselves, and other show expenditures.

How is drayage calculated?
Material handling is billed by hundredweight, or CWT. (The letter C comes from the Latin word centem, which means "hundred.") What that basically means is that drayage is calculated by weighing each piece of freight and rounding that number up to the next 100 pounds. So 212 pounds is equal to 3 CWT, 489 pounds is equal to 5 CWT, etc. Unless an item is especially oversized, freight dimensions are usually not a factor when calculating drayage.
How your freight is packed will determine which CWT rate you are charged. Crated freight has the least expensive CWT because it is the easiest to store and move. Palleted freight is generally more expensive than crated, since it requires more care during unloading and transport. And then there are "special handling" items, which include anything needing additional time, equipment, or labor to move, e.g., an oversized piece of exhibitry, a tech-laden display, etc. Consequently, this freight is charged the highest rate per CWT. For example, at a recent foodservice expo, the rate for crated freight was $104.50 per CWT, while special-handling freight was charged $176.75 per CWT.
Read More