If you love Game of Thrones, you've got plenty of company these days. And even if you're not a fan, you can't escape the buzz. People talk about it all day Monday—and all week long. They reminisce about that one episode three years ago, and debate what's going to happen next. Funny ... that's true about GameBuzz, too!Want more, better leads? Want real engagement with your brand? Short of fire-breathing dragons, nothing you can deploy at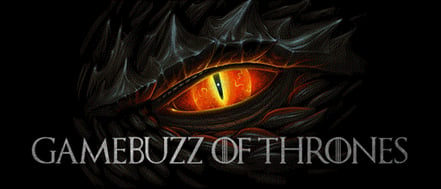 your next event will be as unforgettable as GameBuzz. With GameBuzz, event attendees don't just visit your booth—they experience it! High-energy interactive quiz games get them involved with your brand in a way no ordinary booth can equal—and they take the experience with them when they head back to the office.
Get a free day of GameBuzz! Schedule GameBuzz for one day of event engagement before September 1, 2019, and I'll give you a second day at a later event absolutely free. You can capture twice the leads (and create twice the engagement) for the same cost*.
Want to see firsthand what GameBuzz can do for your next trade show or corporate event? Say the word, and I'll come to you for a complete, free demonstration! https://www.studionorth.com/gamebuzz