Once the first wave of cancelled shows came in one right after another, and we reported on several of them on our website calendar and it became clear the hits would keep on coming. More reports were released indicating COVID-19's severe impact on trade shows, meetings, hospitality, travel and the overall economy in the U.S. Now we are entering the fourth quarter of 2020. Things are slightly better, but we still have a long way to go. Here is a list of some of the larger trade shows in the U.S. that have rescheduled or are continuing to proceed as planned in-person in 2021: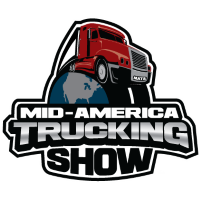 The Mid-America Trucking Show is the largest annual heavy-duty trucking industry event in the world. The Mid-America Trucking Show hosts all major truck, diesel engine and trailer manufacturers and representatives from all facets of the trucking industry from all over the world. The Mid-America Trucking Show will take place March 25- 27 2021 in Louisville.

The organizers of the SHOT Show in Las Vegas have made it clear they are planning to proceed as scheduled at both Sands Expo Center & Caesars Forum from January 19th to the 22nd. They have high confidence in the booth sales and sponsorships – with less than 100 booths left to reserve.
T

he HAI Heli-Expo has confirmed dates of March 22-25 at the New Orleans Ernest N. Morial Convention Center. This convention center was one of the first in the nation to achieve the GBAC, so show organizers are confident and doing everything they can to ensure the safety of everyone who is coming to exhibit and attend the show.

They'll be hosting Pri-Med West at the Anaheim Convention Center in California May 5-8, 2021. The return of this in-person event for those in the healthcare industry will be a great opportunity to learn about hundreds of new products, treatments, and technologies. We believe there is no better place to fully grasp new innovations than in-person.

IPW canceled its 2020 show, but now has a set date for their 2021 event in Las Vegas. The trade show will be held May 10-14, and they are
confident in the diversity of the countries that this event will bring together as it has in the past.

The National Restaurant Association has a new rescheduled date for their event to take place May 22-25, 2021. The show will allow exhibitors to share the latest food and beverage trends and technology in-person at McCormick Place in Chicago. What's even greater news is that nearly 75% of exhibitors who had planned to join the 2020 show have already re-booked their spot for the 2021 show.


Although SPFest had to cancel their 2020 show, they have been able to secure a new date in May of 2021. All registrations for SPFest DC have been automatically transferred to the 2021 date at the Walter E Washington Convention Center.

The National Retail Federation decided to postpone their originally planned 2020 Retail's Big Show to multiple days of virtual events in January 2021. Thankfully, they did not stop there as they now have a set date for their in-person show in NYC in June 2021.

Natural Products Expo West 2021 reschedule Expo West 2021 for May 24-27, 2021. Whether you are looking for health and beauty, organic, or natural and specialty foods, this is THE place to see the newest products and trends this spring. Expo West connects you with the people behind the products, introduces you to industry experts in the classroom, and invites you to have fun with a community of other like-minded professionals.
With this growing list of trade shows being rescheduled, it is making the future of trade shows look very bright. We at The Tradeshow Network are very excited to see that new safety measures are being put into place across the country, allowing for shows to open back up and for the world to begin seeing each other fact to face and trading once again. We certainly cannot wait to get back on the trade show floor at any convention center in the world and partner with you to have the best trade show booth ever! Bring on 2021!