It's often said that a picture paints a thousand words. If that is the case, then any images you choose to reflect your brand have to be superb. Imagine putting all of your hard work into building a strong brand and a user-friendly app, only for it all to be undone when you use the wrong imagery to market it. Thanks to platforms like Instagram and Pinterest, we've become a highly visual society. The right imagery will showcase your business, but any grainy and cheesy images will put people off your brand.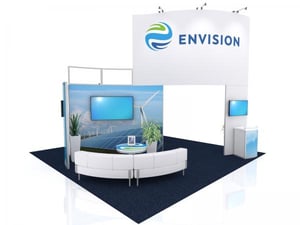 But that's not to say that you have to invest in pricey stock images. There's plenty of free options available to the business owners who know where to look for them. To help you get started, we've created our ultimate guide to free stock imagery. It includes our list of the best stock photo sites, plus any considerations you need to bear in mind.
Best stock photo sites
The best things in life are free, as these stock photo sites show. Over the years, we've had a chance to use many stock photo sites in our own materials. Here's our run-down of the best stock photo sites we've been using this year.
This website is like the free Shutterstock. That means it offers a wide range of different imagery for almost every occasion. Need a photo for your office bake sale? It's got a lot. Want a random photo of a friendly alpaca? It has a selection of those as well. It's a good starting point if you're looking for simple, clear imagery….although like Shutterstock, some of the stock images can be a little cheesy.
Just be a bit careful when selecting images, as ones right at the bottom are sponsored (and therefore not free). Of course, if you cannot find the image you need on Pexels (or any other free stock photo website), you can buy sponsored images from one of its partners. Incidentally, it's those sponsorships that allow the site to offer free stock imagery in the first place.
Are you an Instagram fan? Then Unsplash will be right up your street. The free stock photo site offers a range of artistic images. We've never spotted any cheesy stock imagery on this site!
Unsplash offers free images thanks to its community of artists and photographers. There's over 550,000 images available on it to-date. All it asks is that, where applicable, you attribute the image to its original creator. This helps the creator to build their profile and obviously lets you use the image for free.
Handily, if you're not quite sure what type of image you're looking for. Unsplash offers different collections of images that are loosely based on a theme (like interiors or food/drink). So it lends itself well to platforms like Pinterest and Instagram.
In a similar fashion to Unsplash, Negative Space offers collections of images around a central theme like architecture or travel. This makes it perfect for when you vaguely know what you want, but you can't specifically put your finger on it. Scroll through its 16 different categories and you're bound to find some inspiration.
All images are offered for free and are free to use under a Creative Commons CC0 license. In other words, you're free to use them however you please. There's new stock imagery uploaded to the site every week by a community of photographers. Like Unsplash, a lot of the photography is abstract and more inspirational than traditional stock imagery. Negative Space also offers the ability to filter through its gallery by colour, category and copy space position. Which is a huge plus if you're using a consistent colour palette or are particularly design orientated.
If you require a steady stream of imagery without (barely) lifting a finger then Death to Stock is for you. Choice paralysis is a very real thing, and you can spend hours scrolling through stock photo sites trying to find the perfect one for your business. Death to Stock stops this by sending images to your email every month.
Obviously, it isn't going to give you ultra-specific imagery for a new blog, but it can provide some inspiration and good content for things like social media posts. Alongside the images, Death to Stock will sometimes send stories and community news as well, which can offer a light break in your work day.
There's also a premium subscription (of approximately $15 a month) that offers over 2000 searchable images.
This website isn't as pretty or user-friendly as some of the other free stock image sites, but it does put a lot of different sources in one place. Through Creative Commons you can search for free images across Google, Flickr, another free stock photo site called Pixabay, and many others. There's also free music and video on offer.
Attribution is usually required for each piece, but that's up to the original creator. You can also search for images that you wish to use commercially, or ones that you'd like to modify.
Creative Commons is like a one-stop-shop for free stock imagery, but it's up to you to double-check the licenses of the images you use.
Until now, the majority of the sites listed specialise in photography. Freepik also offers vectors and various other illustrations that can be used in Adobe Illustrator and Photoshop. You can use these pre-designed files to create marketing banners, brochures, invites and much more.
That said, if you don't have Illustrator or Photoshop experience (or the software) then it's not very helpful. If you'd like to learn how to use the vectors offered, plus other design techniques, then Freepik has a partnership with Tutpad and offers online courses.
This website promises "the world's best, most creative images" that you won't find anywhere else. Again, the images offered are free of copyright restrictions and you can use them for pretty much anything (except redistributing them as your own or on your own free stock image platform!).
There's a decent selection of quirky images, although perhaps not as extensive as Pexels or Unsplash. It offers the ability to search by category as well as for specific key terms.
Because difference is something that Gratisography celebrates, the images you find on this site are pretty unique. So if you're looking for a really showstopping image that your customers are unlikely to find anywhere else, this is a good website to consider.
We're still headed down the artistic route with this website. Again, free images (and videos) are offered for personal and commercial uses. Mass distribution isn't allowed, which means you won't see the same images on other free stock photo websites.
What sets this website apart is its focus on celebrating its photographers. Every week a new photographer's work is highlighted on the front page and social media. It's really aimed towards attracting budding photographers who want to build a profile. This makes it likely you'll find a few unique gems here.
This free stock site offers a range of different imagery with a similar function and feel as Pexels. Like Pexels, there's a mix of free and premium imagery, so be careful what image you select.
If you're looking for inspiration, this website has a useful "More images like this" feature that can help you search. You can also just select to see new photos or search by category.
It's worth noting that there's just one person behind this entire site. Photographer Viktor Hanacek set up Picjumbo in 2013. Almost all the images are his own work, which means he (and you) can be sure of no copyright issues. It also means that his full-time job is now managing and uploading images to the site. So, if you feel like it, you can buy him a coffee to say thanks!
Just looking for a funky pattern for your app background? Explore The Pattern Library. This is an ongoing project that compiles patterns from various designers across the globe and allow you to use them freely.
It's a little overwhelming when you first click on the site. Be prepared for an onslaught of patterns! Make sure you have the time to search as well, as you literally have to keep clicking through patterns to find one that you like.
This website is similar to Picjumbo in that there's a single talented individual behind it all. Polish web designer and photographer Karolina, set up the site to offer free stock images along with other design elements.
If you search for an image based on keywords, you'll get several different angles of the same photo to help you pick exactly the right one. Each photo also comes with a colour palette and some free graphics. To search, you can use keywords and also filter based on if you want a vertical or horizontal image, multiple shots of the same subject, find the most/least downloaded options and by category.
It's very designer, blogger and social media friendly. To date, some 8.5 million photos have been downloaded and used by the BBC, Buzzfeed, Yahoo and Lifehacker.
The eagle-eyed amongst you might have already spotted this site mentioned earlier in the piece. Pixabay works in a similar way to Pexels, in that you can search for images using keywords. It's a repository of different images that have been released into the public domain under the Creative Commons CC0 license.
You can filter your search based on minimum image size, colours and whether it's horizontal or vertical. It's one of the largest free stock photo websites available, with over 700,000 free images so far.
Another one-man-show stock website that offers some really stunning and unique imagery. Designer Jay Mantri offers a relatively small selection of photos and videos compared to the other sites. However, if you want to find a special stock photo that doesn't immediately appear as one, then take a scroll though Jay's archives.
If you need some old photography then this is the best site to find them. It offers vintage photos from public archives (so copyright free) and there's some really thought-provoking stuff in there. Subjects captured include an old diner, a rocket launch, and two children sharing a banana split. If you have a free afternoon, explore the archives to find an old photo that your business can help bring back to life.
Stocksnap offers gimmick free stock imagery. You can search by keyword as well as category. Alternatively you can explore trending images or use some suggested keywords provided on the homepage.
Images are available for commercial use, and offered under the Creative Commons CC0 license.
The site's makers explain that they set up the website to remove the frustrations of searching for the perfect stock image. You won't find many cheesy classic stock images here and the website itself offers a great user experience.
Last but not least is ISO Republic. It offers free stock photos and videos on a wider range of subjects from people and animals to technology and sport. Scroll right to the bottom of the homepage and you'll see the most popular search terms.
Otherwise you can explore its collection through categories or the search bar. There's also a newsletter if you'd like to receive the newest photos regularly. Currently there's over 3000 images available with more added weekly.
Choosing your stock image
Searching for your free stock image is only half the battle. The next step is to pick the right one to reflect your business. There's a few things to bear in mind when choosing your image:
Is it relevant? Sure, abstract can be right in some circumstances, but make sure your image accurately communicates what you want and that your message isn't getting buried under artistic license.
Is it the right size? Size really does matter with imagery. Pick one that's too small and you'll get an ugly, blurry, grainy photo. But an image can be too large as well – especially if you're uploading it to a website. Plus, some images (on social media, for example) will require different dimensions. Generally speaking, if you're not sure about the size you need, download the largest size and crop it later on.
Is it the right format? Hand-in-hand with size comes format. Most images will download as a JPEG or PNG. For websites, you'll want to upload PNG files as they help with the speed of your site. Converting a JPEG to a PNG is relatively simple and can even be done in Microsoft Paint! Also, if the file is a EPS, PSD or AI file then it can only be opened with Adobe Photoshop or Illustrator.
Does it match? By this we mean your overall brand. Make sure any images you choose are aligned with your brand identity and colour scheme (if relevant).
Artistic or traditional? This one comes down to your brand identity and what kind of impression you want to communicate. If you're an edgy brand then you can push the boat out with the images you choose. If you're more traditional, stick to less abstract stock photos.
Debunking the license
The list of our best stock photo sites all feature images that mostly fall under the Creative Commons CC0 license. This means that they can be used for most personal and commercial uses.
Some sites place restrictions on distributing imagery to the masses via your own free stock photo website or app. Others request that you don't use the images for anything illegal. For some websites, especially the creator-focused ones, you'll need to attribute the photo (and it can be nice to make a small donation to the photographers if you budget allows). When using free stock imagery, it's worth checking on the requirements to ensure you don't fall foul of any rules and legislation.
Stock photos bring brands to life
Stock imagery can really bring your business and app to life. Pictures can perfectly complement your marketing copy and perk up your social media feed. In fact, Twitter and Facebook posts generally perform a lot better when there's an interesting image attached. Pictures are also a good way to break up long bodies of text or draw the eye to where you want your customers to focus.
But it doesn't have to cost the Earth. As this piece has shown, there are many high-quality free stock photo options available to savvy business leaders. There's also free stock videos and graphics available too.
All that's required is a little time investment on your side to uncover the types of images and websites that you like. Spend an afternoon scrolling through the galleries of our favourite stock image sites. You're bound to find a wealth of different imagery to suit your every business need. So what are you waiting for?
Author: Izaak Crook - https://appinstitute.com/best-free-stock-photo-sites/