One of the keys to a great trade show booth is the attention-grabbing element: you need attendees to be drawn to your stand and leave it feeling impressed and pleased, hopefully having created a potential business opportunity. And free stock photos are a great aid in achieving this.
Visual impact is a great way to catch attendees' eyes, as people are wired to respond a lot more and better to images than to any other communicative element. Photography becomes then an essential component in your booth design, but one not accessible to everyone due to budget constraints.
Free stock photography can help you bring in the visual wow factor to your trade show participation without the spending, but the trick is to know how to use free photos safely, and where to find the kind of images that fulfill both your visual and legal needs. This is exactly the trick you're going to learn today!
Stock Photography is a Complete Solution for Trade Show Visuals
You have three main ways to obtain photos to use in your trade show stand. One is to hire a professional photographer to produce them for you, which usually results in really great and somehow unique shots. But photographer honorees can be costly, and the turnaround times are usually of weeks so you must plan ahead.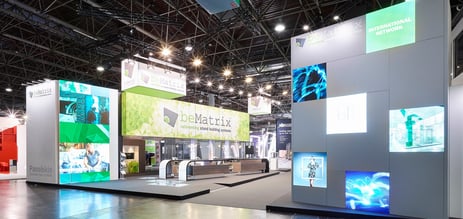 If you can't afford photographer rates and/or can't work with their turnaround times, there is the option to shoot photos yourself. Of course, photos worth using and that actually do their job with attendees will require a certain level of photography and image editing skills, as well as decent gear. If you don't have this, then it's not really an option unless you want to commit trade show suicide.
Stock photography --particularly royalty-free stock photography offered online-- is by far the best alternative when you can't pay a photographer and you don't have the skill set to create photos yourself. This service offers photos shot by professionals, of very high resolution, that are ready to download and use under a determined license.
And don't let yourself be carried by prejudices on the aesthetic style! While there was a time when stock photography was picture-perfect and exaggerated in compositions, concepts and styling, that is far from the offer available today. In any good stock photo site (and there's plenty of them) you'll find endless pools of current, relatable, beautiful and highly commercial images.
In just one stance, this resource solves visual needs, time frames and budget limitations while still paying royalties and respect to photographers and artists. That's why we call it a complete solution! If you want to learn more, see this video and article by the Orange Cube on all you must know about stock images.
Free Stock Photos are the Small Budget's Best Friends
Royalty-free stock photography is actually a paid service model, albeit a very affordable one. Costing no more than $30 the image buying on demand and as little as a few cents per file when investing in volume deals, it certainly works into many budgets and it's the ideal choice if you can make it.
However, those who can't really spend in photos at the moment --as well as those who can't resist a free deal-- need and will love to know that free stock photos exist. And they'll be your best friends... if you know how to work with them (which you will learn next). These are royalty-free photos that are also free of charge, and come under a free-use license - likely a version of Creative Commons agreements or Public Domain.
The perk in free stock imagery for trade show booth design is pretty obvious: you get exactly what you want without paying a penny.
As it's logical to expect, not all free photos out there are good quality, but many are. And by many, we mean thousands to millions of high-res, commercially valuable photos that are free to download from various dedicated websites. So it's fair to say you're likely to find the perfect image for your design in a free stock photo site.
Using Free Photos in Commercial Projects has its Potential Woes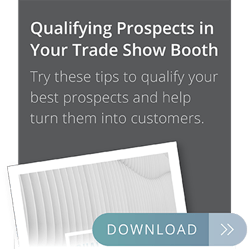 We told you a moment ago free stock photos are your best friends if you know how to work with them. And this is no minor detail. Because as awesome a deal free images can seem to be, the truth is there are a lot of hidden risks in them, and if you don't avoid them you can find yourself in a lot of trouble.
Essentially, the problem is in the legal elements of stock photography: copyright, model releases and property releases more than anything. For a license to be valid all these rights have to be cleared and by the real right holders, something paid stock photo agencies invest resources to grant. But free stock photo sites tend to be low-cost services, so they don't verify the legal status of their images.
Should you find yourself using a photo with an invalid license --thus infringing copyright, right of privacy or property rights-- in a commercial project, you could be in a lot of legal and money trouble with potential fines and costs ascending to thousands of dollars.
Choose Free Stock Photo Sites that are Safe for Commercial Use
Does this mean you shouldn't use free stock photos in your booth visuals? Of course not. It only means you must proceed with due diligence, choosing a reliable source to download free images and doing a background check for them.
This means you need to spend a bit more time in the photo selection process. To give you a hand, we give you some options of free stock photo sites that are safer than others for commercial use:
Pixabay - It has millions of free high-res photos and they are one of the few who actually vets images in their collection, having a professional photographer and image editor reviewing all of them.
Unsplash - There are millions of very cool and modern free photos and it's so popular most photographers use it as a window shelf to impulse their careers. This means the odds of them displaying illegal images is considerably low.
Pikwizard - They have thousands and thousands of very valuable photos for free. The service is owned by a successful stock media brand and images are sourced from professional stock media artists, all of whom know image licensing and what rights to clear very well.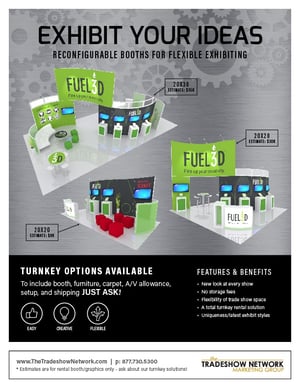 Pexels - With hundreds of thousands of free stock photos available, this site is owned by tech-driven men who are very serious about their service and their licensing.
Life of Pix - The site has a large pool of free high-quality photos and it is owned by a reputable digital marketing agency that knows how image licensing works.
Gratisography - It has hundreds of artistic free photos that are fun and unique, all owned by the same person who runs the site so verifying legal status is as simple as contacting him.
SplitShire - Website offers around a thousand super commercial free photos by the same professional photographer who also owns the site and knows all there is to know about how to license his work.
If you want more options, you should check out this
awesome list of the 27 best free stock photo sites for commercial use
ranked by an expert team, including the pros and cons and explanatory conclusion for each of them. Without a doubt, you'll find the right free image supplier for you in here!

Free Stock Photos Can Do So Much More for Your Business
Every person running or working for a business today knows not only how important visuals are, but also just how many of them are needed to fuel growth and reach goals and milestones. And free stock photos can be used in all of them. Speaking of goals and milestones, Millo Company has a resourceful list of tips to help you set and pursue the right targets to progress in your creative business.
Visuals for trade shows are just one of the many projects you will need compelling, beautiful imagery. Adverts, banners, flyers and presentations are other examples of cases where photography will be a must.
Not only that: as business is now fully immersed in the ever-changing and ever-expanding online realm, many more virtual fronts are to be covered: company website, company blog, corporate videos, ads, email newsletters and social media channels are just some of them. And yes: they all require the use of high-quality photography. For more info on this, we recommend you to read Mizz Information's list of 10 cheap tools for digital marketing.
Good news is all these use case scenarios are covered by stock photo licenses, even free stock photo licenses. So if you select a trustworthy source for free photos, where commercial use won't be a problem, you are going to be sorted for all things visual.
Ace Trade Shows and Business Visuals on the Cheap with Free Stock Photos
Free stock photography is such a valuable resource for business owners because of just how many issues it solves at once.
It provides you with beautiful, modern and high-resolution photos to use in your trade show booth and all of your other graphic materials, helping you push your business forward in multiple fronts. All without spending a penny. Few services can say as much. So if you still haven't tapped on free stock photos, it's definitely time to give it a shot!