ProMat is the material handling and logistics industry's premier global event. It's where 45,000 manufacturing and supply chain buyers from 115 countries come to see what's new, what's next and what's wow. It's where $50 billion of purchasing power comes to learn, engage and see the best equipment and IT solutions the industry has to offer. Imagine having the opportunity to engage this exclusive audience of decision‑makers when they are ready to buy and have purchasing plans in hand. This is the wow that only ProMat can deliver. This is your chance to show attendees what will take their operations to the next level of productivity and efficiency. But, you can only wow them if you exhibit - check out our designs!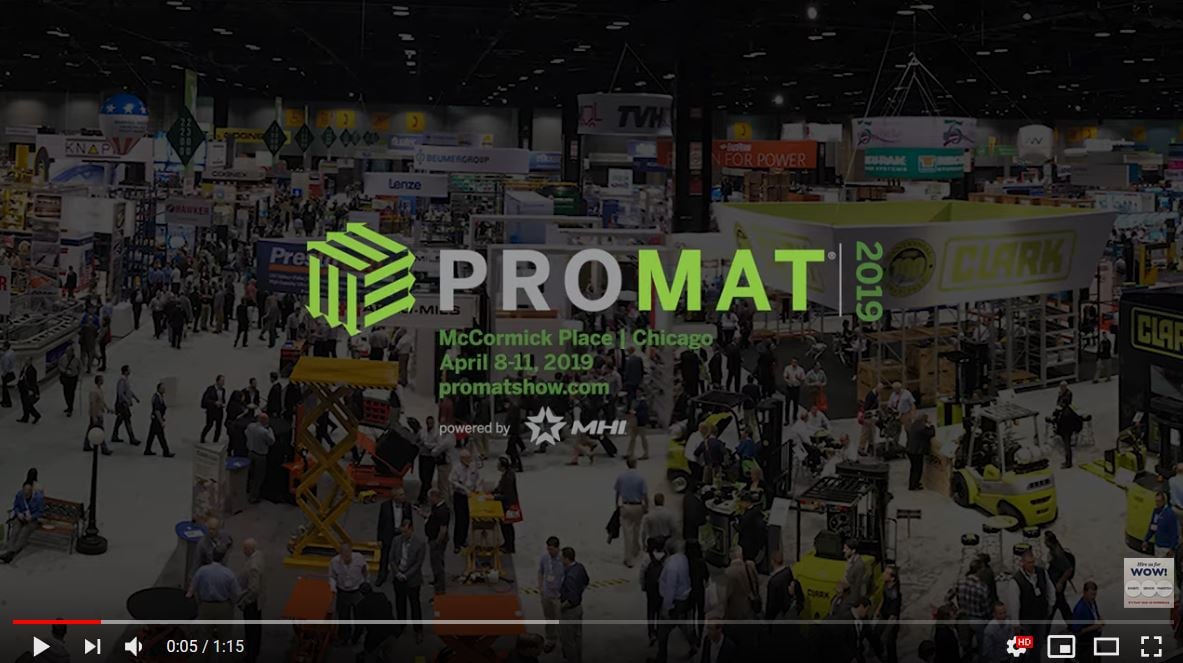 The next show is not until 2020. But make sure you start planning now!
Some buyers come to ProMat to wander the floor and see what's next in multiple categories. Others are laser-focused on exactly what they need and ready to get down to business. ProMat's 400,000 square foot exhibition space is expertly organized to accommodate both audiences. PROMAT MAKES WOW EASY TO FIND!