Chicago – The Tradeshow Network Marketing Group announced that it will provide complimentary design renderings for trade show exhibits to qualified businesses and organizations looking to upgrade their 20 x 20+ trade show display. Each custom exhibit design is geared to the client's specific needs, including their objectives for trade show marketing, brand image, budget, and booth space and location.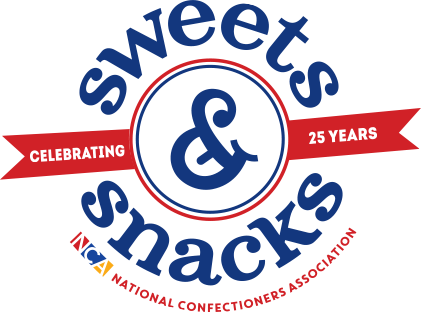 "A trade show exhibit must represent the exhibitor's business to its best advantage, so we go through a comprehensive planning process before the custom design begins," explains Chris Roberts, president of The Tradeshow Network Marketing Group. "First-time exhibitors and those looking to upgrade to larger displays need to understand how their exhibit can be configured for the exhibit space they have reserved, such as an island space or a corner display. Providing a detailed design rendering gives clients the opportunity to visualize the new exhibit and see how it will appear from various angles before the exhibit is built."
The initial design phase includes discussions of how the exhibit will be used and the elements needed for different functions, such as display shelves, storage space, video presentation areas, product demonstrations, or private meeting spaces. The client's ballpark budget plays a key role in determining the exhibit's parameters. The Tradeshow Network's design concept provides 3-D renderings of the exhibit from different views on the virtual show floor.
The Tradeshow Network team recommends starting the process of designing a new booth at least six months before the first scheduled show, if possible, to allow ample time for design, exhibit building, and shipping. In a rush situation, new exhibits can be designed and assembled more quickly, particularly if the exhibit incorporates modular components from the Tradeshow Network's rental exhibit inventory. However, creating graphic panels and other custom elements of an exhibit requires sufficient time to ensure quality.
The Sweets & Snacks Expo has what we need to grow our business. The latest innovations in candy and snack products, packaging and merchandising can all be found in one place – the 2022 Sweets & Snacks Expo. It's my best chance this year to find the products, insights and relationships we need to build our business in the year ahead. Thousands of the candy and snack industries' newest and most innovative products are on display, and our next bestseller is waiting to be discovered.
Attending the Sweets & Snacks Expo gives me insider access to category experts and other thought leaders. Sweets & Snacks Expo education covers the latest shopper trends and category insights and provides updates on recent advances in retail technology, merchandising and packaging. I'll be able to attend insights sessions that will give me information about how to use candy and snacks to enhance our shoppers' experiences, and I will receive copies of every slide deck presented at the show. That means we'll get several thousand dollars' worth of category data and analysis that I can share with our entire organization. Plus, as a registered attendee, I will receive free, year-round access to: IRI category data with curated Sweet Insights summary analysis; A webinar series that drills down deeper into insights presented at the Sweets & Snack Expo; and Sweet Insights seasonal webinars, which recap seasonal confectionery performance throughout the year.
The business connections we need to succeed attend the Sweets & Snacks Expo. With thousands of industry professionals attending the show, I won't find a better place to network and discover new partners this year. The Sweets & Snacks Expo is a chance for me to connect with our existing suppliers and make plans for the year, and it's is also the best place for me to locate new vendors and build new relationships.
For free resources on trade show marketing, tips for successful events, and a gallery of display designs, exhibitors can visit thetradeshownetwork.com. To discuss trade show exhibit needs and design options, The Tradeshow Network Marketing Group may be reached at 630-443-7007.