Cold calling used to be one of the best -- and only -- prospecting strategies salespeople could use. But in the past 40 years, a variety of more effective alternatives have emerged like a good trade show event. A good prospecting strategy is: Consistent: It reliably generates new leads, High-return: It generates a high number of potential customers for the amount of energy and resources required, and targeted: It connects you with the right prospects, not just any prospects. Why doesn't cold calling fit this criteria?
With over 200 million people on the global Do Not Call list, T-Mobile releasing data-only mobile packages, and corporations not taking calls unless you have a named contact, it's clear that our desire to speak with people on the phone is dwindling -- especially if those calls are unsolicited.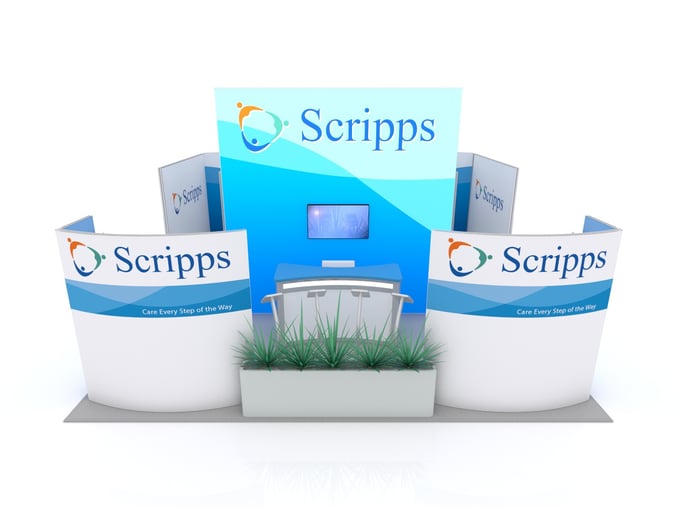 On top of that, prospects can now research company information, reviews, feedback, and all manner of information online. Cold calling is becoming an unnecessary nuisance -- prospects no longer need salespeople.
In fact, it's fair to say that anyone interrupting your day with an uninvited three-minute script is going to have to do some seriously fast and impressive talking to keep you on the line. Let's face it; the odds aren't on the salesperson's side: Chances are the caller has already had to get creative about how they got through to your desk phone in the first place, and the call itself has probably begun with you being mildly irritated at best.
So while prospects are annoyed that their days are still being interrupted by cold calls, sellers aren't having a good time either. They most likely have managers who demand more than 20-30 calls a day and expect just as many meetings booked per week.
But expectations and reality could not be farther apart. In sales organizations that rely on cold calling, lead flow is slowing down, the sales team is getting frustrated, and managers are getting increasingly angry.
The Harvard Business Review reported cold calling is ineffective 90% of the time, and more recent research shows that less than 2% of cold calls actually result in a meeting. Assuming a 0.3% appointment-booking rate and a 20% win rate, it would take 6,264 cold calls to make just four sales.
15 Lead Generation Alternatives to Cold Calling
What can the modern business do to protect its future and get new leads without cold calling? The good news is that it doesn't involve a circus act or shameless begging of any sort. The bad news is that it requires a completely different way of thinking and some serious energy and hard work. Here are 15 alternatives to cold calling salespeople can use to generate leads.
Share interesting content that helps prospective customers solve their business problems. Once you've built up your personal following, you'll have a natural flow of prospects to your products and/or services.
Blog. Focus on the overlap between your expertise and your prospects' pain points and opportunities.
Engage on social media with the right people (i.e. users who fit your ideal buyer profile) and grow your audience.
Join LinkedIn groups and answer questions.
Share relevant blog posts or interesting articles in online groups to help kick off the conversation.
Create a great series of sales emails designed to provide inbound leads with helpful information. Make sure you're moving beyond your regular sales pitch, regular request for a meeting, or product information. Remember, it's about them, not you. Use this sequence to help prospects learn during their research and consideration phase, so they're ready to talk by the time you get on the phone with them.
Track your web visitors' behavior

and understand when the time is right to reach out with a call.
Set up email notifications when prospects are researching articles on your website that signify buyer intent such as demos, price lists, and product walkthroughs.
Sell based on your expert knowledge, not Jedi mind tricks.
Use an integrated and intelligent CRM system so you have a context for every buyer before you reach out.
Keep in touch with prospects after the sales process. Make sure you continue to send them helpful content even if they decided not to purchase. This helps you do more beyond your initial follow-up and stay in the prospect's mind.
Ditch the script: Be human, relatable, and consultative in your calls.
Offer free half-hour consultations on your area of expertise. Once you've earned credibility and trust with a potential customer and delved into their challenges, explain how your product can help.
Ask your happiest customers to refer you to others who might benefit from your solution. Make your request as specific as possible ("Do you know any companies of X size in [industry] who struggle with [challenge]?"

) so a name immediately leaps into your customer's head.
Make a video featuring your tips for solving a common challenge or capitalizing on a timely opportunity. At the end, tell viewers you're willing to give them personalized recommendations on the topic if they'd like. Share the video on your social media platforms and send it to your customers.
Once you start turning your new social and website visitors who are in active research phase into contacts, and prospect using social media, blogs, and your own email campaigns, your prospects will be be more receptive and ready to talk -- unlike when they've been unexpectedly interrupted by an unwelcome phone call before their next meeting!
By looking at your website and social pages as powerful lead generation tools, you can get your sales team fully connected with your marketing team. The result? A powerful new approach that will help you nurture your leads and close deals.
Written by Richard Stephens - https://blog.hubspot.com/sales/lead-generation-alternatives-to-cold-calling