The future of live events has been a hot topic throughout the past year. As we get closer to a return to live events, let's explore how events are likely to evolve in the short term, but with potentially some long-lasting effects. First of all, furniture is more important than ever in planning your return to in-person events, from both a seating and a safety standpoint. Discussions about furniture need to happen much earlier now as it factors into health, ensuring that participants can be appropriately distanced and that a planner and venue can accommodate participants while still adhering to new capacity and local restrictions.
An easy way to achieve this is by creating sanctuary seating – a dedicated seat for each of your attendees for the duration of your meeting. Use a single seat and table stocked with everything your attendee needs for the event, from a notebook to snacks to hand sanitizer. Consider using powered furniture so your guests can stay plugged in without resorting to crowding around the same outlets, as well as clear dividers, hedges and shelves to create separation between seats and fill in extra space making the room look warm and inviting.
Next, consider your venue logistics, including the scalability of design, broadcast options and drive market radius. Design one event layout that is easily scalable by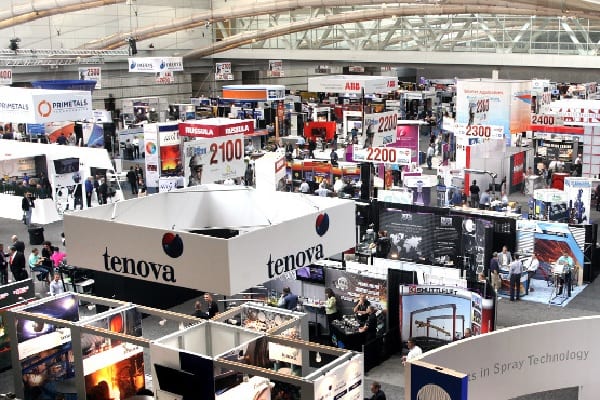 location or venue to account for state mandates and restrictions. This opens you up to hosting multi-city events and roadshows; you just need to decide whether you want your events to happen simultaneously or in multiple locations in a specified region.
When choosing a venue, also consider the drive-market radius. This option helps you reduce the number of stops when touring by accounting for venues in a certain driving distance for your attendees.
You can also make your guests feel like they're in the same room as your speakers through broadcasting equipment. Consider streaming your speakers from one location so virtual attendees don't need to join different calls or links. Plus, the stream can be watched at home or in a venue with other attendees! This makes participants feel more like they're in the room because they're watching multiple people interact in real-time on screen.
Now, how can you engage "Zoomed-out" virtual attendees? Virtual options for events won't be going away even with the return of live events, so you want to make sure the experience is just as engaging for those participants as your in-person attendees.
To start, keep sessions short and sweet. Attention spans haven't improved over the course of the last year — if anything, they've worsened — so make sure your content is equally appealing for all attendees. Also, consider experiential Zoom happy hour options that add to the feeling of togetherness, such as a group cooking or cocktail demonstration with the recipes provided ahead of time. And keep in mind that trends that rose in popularity in the last year, such as gift boxes and activity kits, are still exciting ways to make the experience more personal.
Lastly, the sooner we commit to safety best practices, the sooner we return to live events, and smooth processes once we get there. Remember that just because people are attending your live event doesn't mean they still won't be hesitant about interacting with other people.
To ease their minds, make sure you're using safety products, such as dividers and directional decals, and that cleaning supplies are readily available. Remove as many touchpoints as possible by incorporating touchless pre-registration and using mobile devices to communicate rules of engagement and alert attendees where to be and when. In addition, hire an on-site health and safety coordinator who is readily available to answer questions and provide direction to attendees as they arrive and move through wellness checks.
With the right planning, live events can be held safely. It may take a while to get over the mindset we practiced in the last year, but with people craving human connection, let's make it possible for them while continuing to keep health best practices top of mind. Happy planning!
Guest Blogger: Kevin Dana is executive director of marketing and product development at CORT Trade Show & Event Furnishings, a leading provider of furniture rental for the meetings and exhibitions industry. https://www.tsnn.com/blog/what-will-return-live-events-look