When Illinois became the 11th state to legalize the recreational use and sale of cannabis this past June, the move was seen by many as a tipping point. "It's a major milestone," said one supporter, predicting that, with the Prairie State on board, this once taboo activity could go mainstream. By January 2020, when the Illinois law goes into effect, 30 percent of the U.S. population will live in a place where it's legal for adults to possess and consume marijuana for recreational use. It's also legal in the District of Columbia, and another 22 states permit it for medical purposes only. Will we be seeing bud bars at receptions or marijuana-laced edibles in swag bags? Will pot tastings be the new wine tastings?
Meeting planners were also watching closely. In July, just weeks after Gov. J.B. Pritzker signed the Illinois law, 400 attendees flocked to the
Fairmont Chicago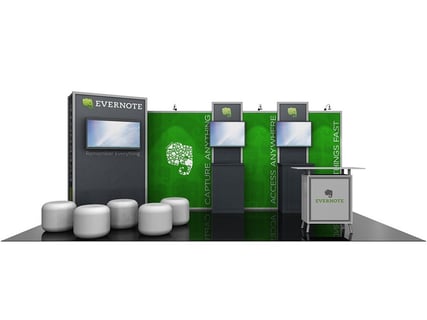 Millennium Park
for the
Arcview Investor Forum
, a conference designed to bring together aspiring cannabis entrepreneurs and potential investors. Exhibitors displayed everything from CBD "topicals" to cannabis-infused drinks, but no one was there to get high -- unless you count the high that comes with nailing a million-dollar deal. "It's definitely getting legitimized," said one attendee from the
National Cannabis Industry Association
. And when that happens, capital flows in: This nascent industry is already said to be worth more than $10 billion.
The boom poses questions for the meetings and events industry. Will we be seeing bud bars at receptions or marijuana-laced edibles in swag bags? Will pot tastings be the new wine tastings? Probably not, for good reason: Despite the groundswell that began when Colorado residents voted to legalize weed in 2012, the laws governing where and how the drug can be consumed are complex, and they differ dramatically from place to place.
While states want the revenue from taxing cannabis, rules that limit social use have slowed acceptance. Some cannabis pioneers are offering work-arounds aimed at tapping tourist potential, such as Colorado Cannabis Tours, which leads classes and excursions around Denver, and Bud and Breakfast, a loose coalition of pot-friendly boutique hotels. But aside from these niche operations, the travel industry is facing a host of gray areas, from how to define a public space (because, in states where pot is legal, currently it can't be consumed publicly), to what out-of-state visitors can buy and consume. For example, the Illinois law allows state residents to have 30 grams of weed, but nonresidents are limited to half that amount. Then there's the question of how to protect inexperienced consumers from unintended side effects.
Don't Pack the Pot
For travelers, it's important to note that cannabis is still illegal on the federal level. Transporting the substance across state lines, either by air or land, is forbidden, even between two states where it's legal. The U.S. government classifies cannabis as a Schedule I drug, on a level with heroin and cocaine. While Washington has taken a hands-off approach to states that have legalized it, in some parts of the country there's strong opposition.
The outlook for full acceptance nationwide is far from clear; measures have stalled in New York and New Jersey, for example, after strong opposition surfaced from disparate groups, including religious leaders. Although some small independent hotels, such as California's Desert Hot Springs Inn, welcome marijuana smokers, the big chain hotels remain resistant to the idea.
CBD: The Lesser Evil?
Marijuana's more benign cousin, CBD, on the other hand, is catching on -- precisely because it avoids much of this downside. CBD, short for cannabidiol, does not contain the tetrahydrocannabinol (THC) that gives pot users their buzz, and it is being used to treat everything from arthritis to insomnia, making it the wellness elixir du jour. Mainstream purveyors ranging from Barney's department stores to Walgreens are selling CBD products, including lotions, pills and gumdrops. Meeting organizers can offer CBD samples with little downside.
But even with this more innocuous offshoot, there are concerns: The Food and Drug Administration, which is prohibited from doing research or testing of CBD's health effects because of the federal restriction on cannabis, effectively bars CBD as a food or beverage additive.
Cashing in on the Kush
As the legal cannabis business grows, trade associations and professional organizations -- with respective conferences and trade shows -- have formed around it. A decade ago, it would have been unheard of for a major convention center to host an association of pot growers. But as these groups gain legitimacy, they're requiring ever-larger spaces for their gatherings, bringing more destinations and venues into the fold.


One of the biggest such confabs is organized by MJBizCon, owned by a media and events company that publishes Marijuana Business Daily and other trade journals. Among its largest conventions is the annual MJBizCon week in Las Vegas, which has grown from 400 to 27,000 attendees in just seven years.

"It's definitely still an evolving market," says Jess Tyler, vice president of event operations for the Denver-based company. "A lot of our content is focused on the cultivation and extraction, and the retail side." The agenda includes sessions topics like "How to Standardize the Industry." Attendees are a diverse group of entrepreneurs, executives, investors, lawyers and other industry players, all "professionals who have touched the cannabis industry in some way."

One thing that isn't on the agenda: recreational cannabis. "Our policy is that we do not allow consumption onsite," Tyler says. For any such event, she stresses, meeting organizers must understand the city and state rules that apply, as well as the policies of the meeting facility -- and share that information with all attendees.
A New Draw for Attendees
An important detail is whether the convention venue comes under local or federal jurisdiction. Federal properties, such as national parks or monuments, are governed by the federal law. Likewise, many convention centers and municipal buildings follow federal laws.
"Our policy is that we do not allow consumption on-site."
— Jess Tyler, MJBizCon
It's logical that cannabis-industry groups feel more comfortable meeting in a state where marijuana is legal. Whether the law plays a role in other groups' destination decisions is harder to assess, but there's evidence that travel to Colorado has gained in popularity since the law was passed. In 2018, the state drew 85.2 million visitors, 14 million more than five years earlier.
Sixteen percent of visitors to Colorado participated in a cannabis-related activity or visited a dispensary this year, according to a survey by Strategic Marketing and Research Insights. Of those, 39 percent said legal weed was their primary reason for visiting to the state.
Getting the Goods
Just because a state has legalized recreational marijuana doesn't mean it's easy to buy, especially where details about licensing and retail sales haven't been ironed out. In Vermont and Washington, D.C., the law legalizing pot doesn't allow for sales at all. The aim is to remove the legal hurdles for residents to consume it privately, and to end the incarceration of those charged with possession.
But other states see the potential of a sort of low-key canna-tourism industry to boost visitor arrivals. They're also heeding the example of what happened in Colorado: After an initial surge in the visitor count following legalization in 2013, the rate of growth decreased, because the state was slow to usher in the new era. In fact, Colorado's governor at the time of the referendum, John Hickenlooper, was opposed to the initiative and was vocal about his determination to proceed slowly.
According to a source who tracks this business in Denver, Colorado got some unexpected competition after Nevada legalized pot in late 2016 and retail stores began popping up on the hotel-heavy Las Vegas Strip. For the mainstream travel business, marijuana can pose awkward questions.
"We're really just in the second year of legalization, and in that way, it's super unique. This is an industry that came straight out of prohibition, and now it is fully legal."
—Brian Applegarth, founder and president of the California Cannabis Tourism Association
For example, if a guest asks the hotel concierge to recommend a dispensary, how should they respond? The California Hotel and Lodging Association reported a surge of calls on that very question from member properties after the state legalized pot in 2016.
California's law wasn't fully implemented until last year, notes Brian Applegarth, founder and president of the California Cannabis Tourism Association. "We're really just in the second year of legalization, and in that way, it's super unique," he says. "This is an industry that came straight out of prohibition, and now it is fully legal."
The lodging industry is getting that message. "We see it as a 'Cannabis 2.0' conversation," Applegarth says, noting that some upscale boutique properties want advice on how to market cannabis as a luxury amenity in the wellness category, with CBD massages and related products offered as part of the spa experience.
Drinking the Kool-Aid (and Eating Brownies)
Meanwhile, big cities that are more likely to host cannabis-industry conventions want a piece of the action. San Francisco Travel, the city's marketing arm, has plenty of experience tapping into its counterculture heritage. Not long ago, San Francisco was celebrating the 50th anniversary of the 1967's Summer of Love. The CVB has worked with meeting planners to introduce cannabis products to clients, says Nia Tahani Wilkes, CED, senior manager of convention events. "We have offered CBD products as part of a wellness theme," mainly at private corporate events, she says, where infused gummies, cookies or drinks might be on the menu.
Planners "have loved it," Wilkes says, but the experimentation, such as it is, stops on the CBD side. "We offer CBD-only products because they don't have the euphoric or 'high' outcomes of THC," she notes. "Perhaps in five years, but we are not there yet." And for any sanctioned gathering, "we've had to cross our legal T's and dot our legal I's, to make sure we have liability covered for these events."
That said, there's no dearth of dispensaries in the Bay Area that can sell pot in all forms -- up to 1 ounce -- to adults over 21. Wilkes says she can connect planners with suppliers who arrange private tastings. One such company, Weedbar LA, works with corporate clients, mainly in the entertainment industry, and also has a thriving business in weed-themed weddings.
Catherine Goldberg, founder of Weedbar LA, has arranged holiday parties for movie studios, music companies and "other creatives." Some events have been centered around smoking, with a weed bar and "a specialized menu with five strains to choose from," Goldberg says. Such gatherings are designed for "experienced smokers," she stresses, and the amounts are small, since technically companies like hers aren't allowed to sell marijuana. The law allows a person to "gift" an ounce, so a "bud-tender" can serve it within that limit.
For other clients, "we focus on the wellness vibe, so we might have massage therapists give massages with cannabis-infused lotion to relax guests rather than getting them high," says Goldberg. CBD drinks are a popular alternative to alcoholic drinks, and swag bags for guests, with cannabis edibles or topicals, are a must-have for some groups.
Also quick to celebrate its legal status is Portland, Ore. The official motto on Travel Portland's website is "You Can, in Portland." A number of operators offer cannabis tours, which can be incorporated into meeting agendas as an optional activity. Dispensaries are plentiful, too. One popular establishment, called Oregon's Finest, is directly across from the Oregon Convention Center.
Partake with Caution
Even where it's widely available, smoking pot is prohibited wherever cigarettes are banned, including bars, restaurants and other public places -- like hotel lobbies. Vape pens keep the smoke at bay, but related respiratory illnesses and deaths have led a number of destinations to ban them altogether. Edibles, even innocent-looking lollipops and chocolates, can be problematic, as dosage instructions are often confusing, if they exist at all.
"We offer CBD-only products because they don't have the euphoric or 'high' outcomes of THC."
— Nia Tahani Wilkes, San Francisco Travel
"I do not recommend you start serving it as an edible," says Jonathan T. Howe Esq., a partner with the law firm of Hutton & Howe. "I don't foresee that meeting planners will be asking, 'Do you want that brownie plain, or laced?'" he quips.
In a notorious case last year, several attendees at a blockchain industry conference in Manhattan became disoriented or ill after unwittingly consuming cannabis-infused snacks and drinks from a buffet. The organizers of the event, known as Crypto Sanctum, denied knowledge of the secret ingredient, blaming a rogue catering employee. However, some attendees reported seeing references to "infused" food on the event menu.
The bigger problem, Howe says, is the risk of attendees overindulging where recreational cannabis is legal -- and readily available. "From the standpoint of the planner, it's not a matter of providing it, it's more a concern about what do you do about delegates getting stoned." In theory, he says, "They should deal with that situation in the same way they'd deal with alcohol intoxication," but it might not be so easy to determine if someone is high on marijuana.
Taking it to the Streets
The next chapter in the cannabis story is a move to allow consumption in public settings. That effort got a boost in Colorado in May, when Gov. Jared Polis signed a law allowing the establishment of cannabis lounges. Polis, who succeeded former Gov. Hickenlooper last year, ran on a pro-marijuana platform and has been dubbed "America's first pot governor."
West Hollywood, Calif., is a step ahead of Colorado in approving a framework for public consumption. (It's a separate municipality, so this would not apply to the rest of the Los Angeles area). Recently, the city approved a business license for the nation's first cannabis restaurant, Lowell Farms, set to debut this year. The open air eatery will offer cannabis cuisine and a separate smoking area.
The food-service industry is paying attention: Earlier this year, 650 chefs surveyed by the National Restaurant Associationidentified ingredients like cannabis and hemp among top trends in the industry. Three-quarters of those polled ranked cannabis-infused drinks as the single most popular trend, followed by cannabis- or CBD-infused food.
Meanwhile, in the lodging business, the Standard Hotel Hollywood plans to be the first property in the U.S. with a dispensary in the lobby, operated by Lord Jones, a producer of upscale cannabis products, and offering CBD- and THC-infused items. The hotel already stocks its minibars with CBD gummies.
The shop, set to open in the near future, will sell both types of infused items, per an inside source, who adds that Lord Jones envisions becoming "the Apple Store of Cannabis."
Whether this remains a niche business confined to a few hipster havens remains to be seen. Some marijuana entrepreneurs admit it will be tough to convince the wider U.S. population that pot should be as acceptable as alcohol.
"We're trying to eliminate the stoner stigma," says Tomer Grassiani, who founded Grassfed LA with a chef partner, offering a line of edible products and also catering cannabis-infused events, including a "Marijuana Madness" cabaret show."But at the end of the day, it's all about educating people," adds Grassiani. "It should be no different than having a glass of wine."

Barbara Peterson, contributing editor, Meetings & Conventions, is a writer specializing in aviation, travel and consumer issues, and is author of Blue Streak: Inside JetBlue, the Upstart that Rocked an Industry. https://www.northstarmeetingsgroup.com/Planning-Tips-and-Trends/Event-Planning/Contracts-and-Legal-Issues/Marijuana-Legalization-Impacting-Meetings-Events-Industry.