If you are like us - you want your trade show booth setup without any surprises. We think a trade show should be a great experience for your attendees, your exhibitors and for you, too. So, we work hard to bring you complete show services solutions that can simplify the process and new ideas that can help you deliver better value. But even more than that, we bring you a team of dedicated people who are at your service, helping you anywhere you need it and anyway they can. We never forget what brought you to the trade show business in the first place. It may sound cliché to some, but we think trade shows are all about people. And the trade show experience we most want to deliver is that emotional rush you get when you know your show is right the first time, and every time.
So take a look at THIS VIDEO of one of our strategic partners and their approach to trade show labor. It is a difficult job but wtih the right team - it can be seamless and a good experience: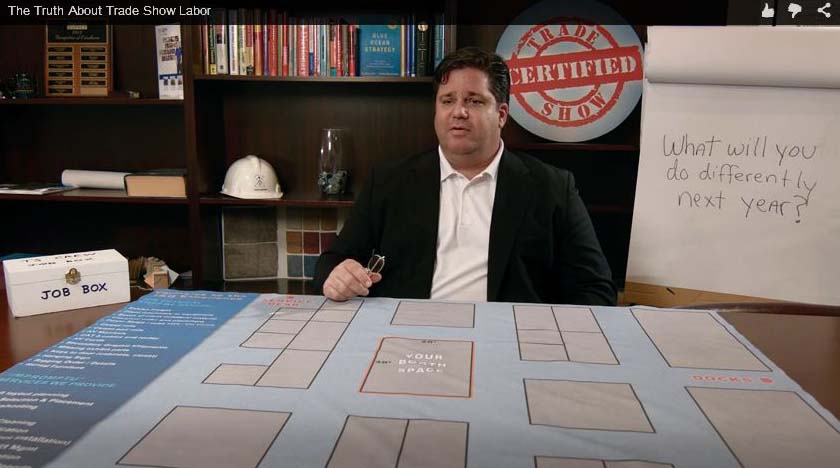 If you are looking for a new provider to help you - take a look at our OnlineManagement System by filling out this form. You will be sent to the page that houses our VIDEO on our process and you will be able to download the pdf files of our presentation to show how we manage your exhibit inventory painlessly!