As we know well by now, there's not a corner of the world's economy that COVID-19 hasn't touched, and meetings and hospitality have been two of the most impacted segments. According to a https://www.mpi.org/blog/article/surveys-industry-sentiment-and-recovery-timing conducted by MPI from May through July 2020, planners and suppliers reported their current business to be approximately one-third (or 37%) of that from the previous year. So, what's a planner to do when events and meetings must continue, but now with even more limited budgets, resources and staff?
"It's obviously been quite an interesting period and one requiring dramatic change," said Brad Langley, vice president of channel and enterprise sales at event management software company Aventri. "But that's one of the things that the event industry and its professionals are accustomed to." Many in the industry have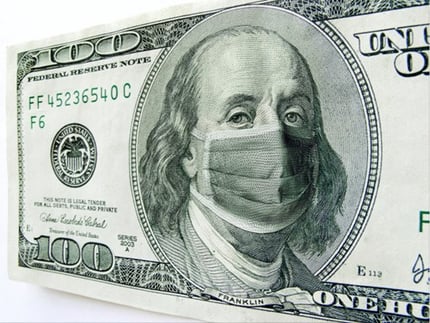 made the pivot to hosting, managing and consulting on virtual events, an area that has become a treasure trove of innovation and new investments. "There is pressure to cut budgets in every corner, if you will," Langley said, "and the thing [planners] need to remember is that the rationale they use to justify in-person events still applies to virtual events. They need to find ways to measure engagement. They need to find ways to justify the investment in the event."
How Are Planners Cost-Saving?
Hosting a virtual event over an in-person event inherently saves cost on big-ticket items like airfare, hotel bookings and a long list of other costs.
"Most organizations have moved their meetings to virtual, which contributes to a savings on all the related costs of holding a face-to-face event," said Amy Ledoux, chief learning and meetings officer at the ASAE. "This includes food and beverage, staff travel and expenses, operational and logistic expenses for meeting technology, decor, staging and set-up, labor, etc. Ledoux added that there are still costs associated with virtual events, although they rarely equal the expense for in-person events. But on the other end, the amount of money brought in from virtual events—through registrations, sponsorships and exhibitors—will likely not equal the revenue from an in-person event.
"Due to this, planners have had to get creative with visibility opportunities for their virtual events and develop a pricing strategy to engage a larger audience than they normally would," Ledoux said. "Learning from other planners, participating in virtual events and experiencing what other organizations are doing, can be an opportunity for meeting planners to gain insights on what will, or will not, work for their organizations."
As in-person events slowly come back online, Robyn Mietkiewicz, strategic partner at INNOV8 Meetings + Events, said she has seen some groups reduce their F&B offerings to save costs. This includes opting to do less costly boxed meals, and having attendees dine on their own in the hotel's F&B outlets. "Thankfully, the hotels we are working with have been willing to reduce our F&B minimums to accommodate for this," Mietkiewicz said. When possible, she added, she's seeing more groups opt for locations that attendees can drive to, which cuts down on airfare costs.
A Quick Look at Hotels
During the tail end of spring, countless hotel chains released comprehensive health and sanitation plans to give planners and general guests a sense of confidence in their properties amid COVID-19. Almost all plans include a protocol that calls for increased sanitation of a property's public spaces, such as the lobby, reception area, elevators and fitness centers. This means hotels are incurring more costs for supplies and labor to adhere to these new protocols—costs that will most likely be shared by the hotels and the planners who book them, Ledoux said.
"I definitely do have concerns around this," Mietkiewicz added. "It obviously costs the hotel more to implement social distancing standards and protocols, as well as increased sanitation efforts. This requires more staffing, more time to turn meeting rooms, etc. While we may eventually see COVID surcharges, as I have heard some hair and nail salons charging, for example, we may also see increases in pricing overall or new hotel fees and surcharges popping up as a way to make up for these additional costs."
Mietkiewicz has also found that hotels are being more flexible when it comes to the rooms-to-space ratio, "because that is truly the only option with new social distancing standards." She added that many properties are offering larger meeting rooms and accommodating less than half of their normal capacity. "I've really seen the hotels step up and work with groups and offer a lot of flexibility, thankfully," she said. "We are all in this together and have to work as a team as we adjust to the new norms and ensure safety for all parties."
How to Budget Smarter
Navigating COVID-19 and its ramifications has been an evolving process for everyone in the events industry. Re-examining budgets has surely been a part of the process for many. Below are a handful of tips on how planners can budget smarter and take advantage of virtual.
1. Revisit the purpose of your event
What do you want to accomplish with the event or meeting? Maybe it's to inform and educate, drive revenue or further build a brand. "From that, then you develop a budget," Langley said. If the event is virtual, consider if any funds—maybe from airfare or site staffing—can be reapplied toward enhancing engagement online. Ledoux added, "Having a clear understanding of your needs will save time and money."
2. Set aside some of your budget for "unknowns"
As discussed earlier, on-site safety protocols might create some type of COVID-19 surcharge. "Those protocols are going to incur cost [for the venues]," Langley said. "And planners are going to need to budget an area for unknowns, because until we start operating in-person events again, I don't think we'll know all the possible protocols for on-site just yet."
3. Explore package deals
Is your client or organization enlisting you to plan multiple virtual events? Negotiate with the virtual platform provider or other suppliers for a package deal. This is another budget-saving tactic Ledoux has seen out in the field.
4. Take advantage of virtual events' data
Virtual events capture a wealth of data, Langley said. Demonstrate your event's ROI to sponsors through your analytics on virtual booth traffic, demos, lead capture, session attendance, dwell time, shares, downloads, etc.
A Bright Spot
The financial challenges of event and meeting planning amid this pandemic might seem insurmountable, but Mietkiewicz said she's seeing clients who are hopeful that they can expand their reach with hybrid or virtual meetings. And Langley is impressed by the amount of innovation in the industry during this time.
"The bright spot about all of this; I am seeing massive innovation coming to the forefront," he said. "Don't lose hope that there will be new things that come to the market that will help all of us with this, whether it be apps that help you manage social distancing or seating charts or new virtual platforms. That will significantly enhance not only the efficiency but also the experience for the attendees."
View Our Free On-Demand Budget Webinar!
Tap into our free, one-hour webinar, Key Contract Clauses: A Meeting Planner's Guide to Cost Containment & Risk Reduction, to learn valuable budget-saving tips, especially in the post-shutdown meetings environment. As contracts are under heightened scrutiny, speaker Robyn Mietkiewicz, CMP, CMM, strategic partner at INNOV8 Meetings + Events, discusses key contract clauses and negotiation tips and strategies on how to get to "yes," as well as variables that help influence a hotel's decision to accept your business.