The pandemic has necessitated a number of fundamental lifestyle changes. For many, the last year has been an opportunity to take stock and re-evaluate how we spend our time. Reduced travel and virtual meetings have freed up hundreds of hours. The work/life balance has been recalibrated on a global scale, and as lockdown begins to ease, attitudes towards how we spend our time have undergone a paradigm shift.
In the events industry, it is key that event creators respond to the needs of their audience to stay ahead of the curve. A recognition of the behavioural shifts around how individuals are valuing their time will ensure that firms can create meaningful engagement for a wider range of people, whilst also making their operations more sustainable. Making the most of this change can create opportunities for a "return on behavior" that could supercharge business efforts towards post-pandemic recovery.
The Value of Time
Social and travel restrictions during the pandemic have meant that we have all spent more quality time at home than ever before. As a result, new priorities have emerged, whether that be putting self-care first or dedicating more hours to those that we love. As a result, there has been a rethink around time consuming and potentially unnecessary activities. Business travel falls into this category, including travelling to business events that may span a number of days at hefty financial and environmental cost.
As we look ahead to post-pandemic life, event providers should keep this shift in the front of their minds. A return to in-person events will demand that attendees go back to dedicating hours of their time to solving logistical challenges and travelling to distant cities. After a year of attending virtual and hybrid events, and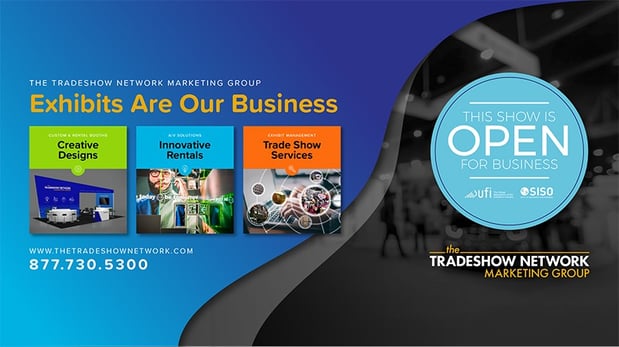 experiencing the benefits they offer, in-person events must work harder to justify the attendance of their delegates.
Virtual and hybrid events offer more flexible options to audiences, ensuring that they can maintain more control over their own schedules. Virtual event platforms allow attendees to easily choose the content with which they engage, at a time and a place to suit them.
Access and the Environment
The flexibility of virtual and hybrid events means that people of all personality types can engage with content in a way that suits them as individuals, removing geographic and economic barriers that may have previously prevented attendance. With a more varied audience demographic, the value of engagement is hugely amplified.
In addition to this, the reduced travel and energy requirements for hybrid and virtual events could be central to the industry's efforts to minimize its environmental impact and achieve its carbon neutral goals. Pre-COVID-19, the events industry emitted 1.2 billion kilograms of carbon dioxide from diesel generators per year. The adoption of new engagement strategies will therefore benefit both people and the planet.
ROB – Return on Behavior
While the vaccination rollout has been a huge success and the lifting of pandemic restrictions is a welcome relief in many ways, it is very likely that lockdown will have caused a permanent cultural shift borne from a change in our behaviours. A desire for flexibility has already been noted by corporates, with large businesses developing hybrid working models that allow employees to work both remotely and in the office.
The events industry will always be at its most successful when it listens to its audiences and builds engagement around insights into their behaviours and interests. A recognition of the fundamental shift at the heart of how attendees are choosing to spend their time will allow businesses to update their events and marcomms strategies accordingly, and will ensure that they can offer valuable engagement that generates consistent interest. A transition to virtual and hybrid events will therefore enhance return on investment, and what can be termed return on behavior."
Core to understanding audiences will be the role of data in events, whether in-person, virtual or hybrid in nature. Across all forms of attendance, it will be vital to track audience behaviours to understand the nuances of a successful event, and the circumstances which lead an event to underperform. Data and behaviour tracking is useful throughout the event lifecycle. Data can be tracked from the beginning and in real time to inform the event agenda, and monitored after the fact to measure the legacy of an event and the actions delegates take in response to their experience. The cultural and technological shift towards virtual and hybrid events gives us the chance to build a data-driven approach, ensuring our technology is robust and can provide these invaluable behavioural insights for measurable, actionable ROI and ROB.
The pandemic has changed old habits and sparked a re-evaluation of how we spend our time. It is vital that event creators respond to this shift in their audiences so that they can stay ahead of the curve and create more inclusive, meaningful engagement.
Guest Blogger: Toby Lewis, CEO of Live Group, has over 25 years' experience in the communications and events industry. Under his leadership, Live Group has won a clutch of coveted industry awards and his advice on complex events is sought after in the UK and abroad by organizations ranging across charities, medical associations and government departments. https://www.tsnn.com/blog/recovery-matter-time-events-industry