There are questions that often come to your mind when you plan on renting a video wall. These questions must be answered before you take the plunge.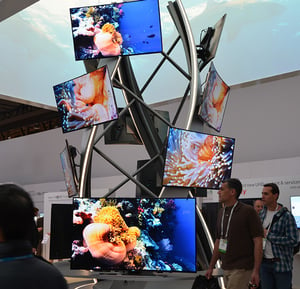 1. What kind of data will I be presenting?
The kind of data you have to display will tell you more about the kind of screen you'll be choosing. Are you running a slideshow, presentation, or a video that requires a very high resolution screen? This all also depends on the budget you are having.
2. Is my event indoor or outdoor?
Different LED video walls are used for various purposes. It's very important to keep this in mind as it creates a huge difference in deciding where the event will be taking place. Video walls are designed in ways that support indoor events as well as outdoor events.
3. What resolution do I need?
If it's a huge indoor gathering and an important message needs to be delivered, then a screen with the highest resolution will be the best option. This is because lower resolution video walls will not be clear and will be too fuzzy for the audience sitting in front of it.
4. What size Video Wall to Rent?
It all depends on the content you will be presenting and how far your audience will be from the screen. For outdoor application bigger size with low resolution will suffice. But for indoor applications, with quality of the image, you want to rent a high resolution LED Video Wall.