The past two years have transformed how we work, interact, and hold events. Hybrid and remote work options have taken a firm hold in the professional sphere alongside more traditional in-person work environments. In the same way, in-person events transformed into virtual ones, and while we have seen a shift back to in-person meetings, conferences, and trade shows, virtual components and novel innovations remain. In addition to the familiar structure of trade shows, conferences, and other events, innovations we forged out of necessity during the pandemic have transformed the events landscape in 2022 in unexpected ways.
Asynchronous options are as simple as recorded webinars made available to those who can't attend due to time zone or other constraints or as mind-bending as metaverse experiences. The metaverse is a concept in which an online space becomes a proxy for physical reality, allowing people to see and interact with each other without being in the same physical area. The possibilities for metaverse events are endless and range from allowing virtual visits to museums at odd hours to holding a live concert held in a purely virtual space.
Digital assets such as QR passes, smartphone tickets, or digitized event materials made touchless attendances easier. And more novel creations like non-fungible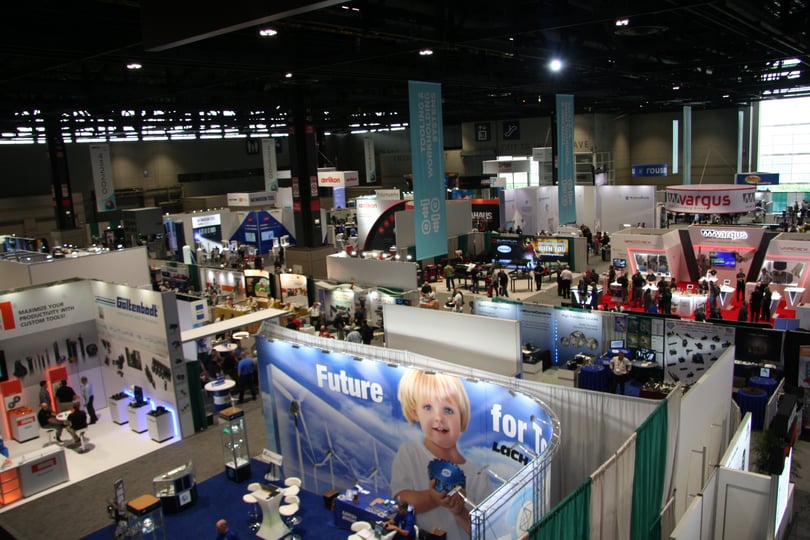 tokens (NFTs) made it easier to trade assets without exchanging physical money. Hologram projections also took a huge leap in the last two years and are being used in various exciting ways, including creating immersive experiences or 3D/360 holographic views with touch-free gesture recognition technology.
Natural Language Processing (NLP), like Azure's technology, used by Microsoft at its conference, is growing in functionality, and the potential applications are increasing. NLP can provide real-time artificial intelligence-powered translation of speech in many languages and can be used on virtual conference platforms, for in-person conversations between event attendees, or for various online marketing and business applications. Companies like Meta, Google, Kudo, and SyncWords have developed and are refining applications for purposes as diverse as training modules, conferences, and social networking.
We can also expect a shift in "always-on" events in 2022 and beyond. Instead of events held on a specific date and time, many offer them on-demand so participants can log in and out when convenient. This form of asynchronous content is still in the early stages. Still, experts believe events will soon be run this way so as to attract wider audiences, engage a distracted generation, and cater to the flexibility people have adapted to since the pandemic.
As our digital and physical realities continue to spill into one another, the innovations – and technology – will continue to transform at staggering rates. In fact, many innovative tech solutions launched during the pandemic are being adopted by events companies keen to relaunch in-person events. By utilizing event technology, venues can host successful events that are bigger and better than ever before.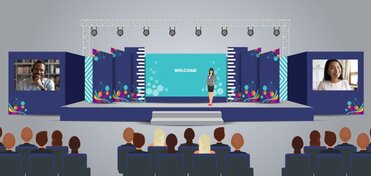 Solutions developed for hybrid or live events help event producers and business teams continue to plan and execute training sessions, conferences, and trade shows. And they can do so without the headache and overhead costs associated with upgrading their technology infrastructure and team member skills.
In short, the way we work, interact, and even play has been rethought and remade over the past few years. From virtual meetings to flex work schedules and hybrid conferences, we have adapted to a new way of interacting with one another and balancing our lives. Technology is helping us transition back to live and in-person events in 2022 while adding new dimensions to the overall event experience.
Guest Blogger: SmartSource provides increasingly vital services while staying on top of technological advancements, providing solutions ranging from complete audio visual event production to equipment rentals. https://www.tsnn.com/news/live-and-inperson-how-events-have-shifted-2022