Twitter is jam-packed with social media contests run by businesses from various industries – and it's not surprising why. The social network makes it easy for companies to communicate with their target audience while contests, on the other hand, have been proven to be an effective method for increasing followers and driving targeted traffic to various offers. If you're an event professional who wants to harness the power of Twitter and social media contests for furthering your career and promoting events funded by clients, this guide will walk you through the 10 steps necessary for planning, preparing, and promoting a successful Twitter competition.
1. Set Your Goal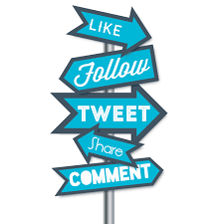 Different contest formats have different goals – and you must outline your goals first before you can settle for a contest type. So ask yourself or your client: "What do we want to get out of this social media competition?"
Here are some business objectives you may want to aim for:
Are you looking to boost registrations for your tradeshow or seminar? If that's the case, you need a substantial following as users who've followed you are more likely to buy from you.
Perhaps your client wants to increase their followers before promoting the event. If so, then going with a contest with a low-barrier for entry makes a lot of sense.
Or maybe you want to gather user generated content (UGC) that can be repurposed as promotional material for your event or as content on your client's blog or website.
2. Pick A Contest Type
Once you've decided on your goal, it's time to pick a contest type that suits your business objectives. The formats of contest you can run are limited only by your creativity.
But to keep this guide simple and actionable, here are 3 categories of contests that you should consider using for your event promotion:
Low Level Of Involvement: Sweepstakes, vote contests, and "retweet to win" competitions fall under this category. This category of contest is very effective for increasing followers as the low barrier to entry makes it easy for users to participate.
Medium Level Of Involvement: Photo and essay contests are not as easy to participate in as "retweet to win" events. However, these type of contests help increase engagement and your brand's user generated content, which is useful if you want to win the hearts of potential attendees and today's consumers.
High Level Of Involvement: Video contests, for example, will attract only a small number of users and followers as participating requires a lot of work and video editing skills. If you want to generate high quality UGC that you can repurpose after the competition, this type of contest can help you get the job done.
3. Select A Prize Your Audience WANTS
Sure, you can give away a high-end gadget – a newly released smartphone, tablet, etc. –as a prize and you can bet that a lot of people will participate. But here's the question: is your prize attracting participants that are also interested in your event?
Probably not, as many of the participants just want to have a shot at winning the expensive gadget you're giving away. Instead, give out something that your target audience / potential attendees are interested in.
Are you promoting a fundraising concert? Giving away 2 tickets to the party is a good idea.
If it's an SMB conference you're promoting, maybe an hour of business consultation with an expert might be appealing to your attendees.
Keep your prize relevant to your target audience and you'll attract the right people to your contest.
4. Pick A Hashtag For Your Competition
Twitter uses hashtags to categorize tweets. The hashtag will collate all of the tweets under one thread, giving a more targeted experience instead of wasting time by presenting random tweets to users.
Hashtags are used by businesses and social media celebrities to start a discussion, to host and join Twitter chats, to get industry updates and to run competitions!
Yes, creating a hashtag for your Twitter contest is a must.
You want to keep track of how your contest hashtag is doing whether you're promoting your own event or your client's…and many of the available social media tracking tools base their results on, you guessed it – hashtags!
And there's always that possibility of your hashtag trending! The competition is stiff, but who knows!? Should your contest and its hashtag start trending, you want it to help increase brand exposure.
Here are some important considerations to remember when picking hashtags to ensure that your reports aren't skewed and your upcoming live event gets the attention it needs:
Choose a NEW hashtag for your Twitter contest. But if you have to use an old one, it must have stopped being actively used at least a year ago.
Prepare several possible hashtags and carefully check each one using Twitter search. Scratch those that have been recently used.
Include your brand or the live event you're promoting in your contest hashtag, and keep it down to 20 characters so it's easily remembered.
5. Find Influencers In Your Industry
Influencers are companies and individuals that carry weight and authority in an industry.
These users often boast large social media followings and clear signs of engagement in their social media profiles (Likes, retweets, etc.) and blog (comments and shares).
Networking with celebrities or experts in your industry – particularly those that have a large audience – is crucial in promoting your event's contest.
Influencers have thousands of followers that pay attention to what they have to say. That means you can speak to their audience – and through their voice – if you build a good relationship with them.
But before you can build relationships with influencers, you have to find them on Twitter first. Start by looking at your industry and asking whose opinions you or your client values.
Are there any blogs or websites in your industry that you regularly read? If you find someone's opinion valuable, you can bet that other people do too. Check out their Twitter and other social media profiles, keeping a close eye on their following and engagement.
You may also use tools to help you find the right influencers – those that may be interested in your event and your Twitter competition. Here are some examples:
Klear: Lets you search influencers based on filters and over 40,000 categories.
Little Bird: Finds influencers by looking at other experts they're connected with.
FollowerWonk: Uses filters for influencer search like topic, follower count, etc.
SocialBro: Provides good filters and can carry out keyword-based searches.
Once you've found the influencers you want to connect to, reach out to them – comment on one of their posts, send them an email thanking them for the excellent content they provide, or share their content on social media.
These small steps can help you build lasting relationships with people that can help your events and Twitter competitions become a success.
6. Study Your Followers' Behavior
Your goal may be to increase your followers on Twitter in preparation for your event, but promoting your contest to users who're already following you on the network is still a must.
And to do that effectively, you must go beyond simply posting tweets and linking to your competition's page.
You want to make sure that your promotional tweets are read and your links clicked – and Twitter's analytics tool can help you with this.
Twitter's analytics contains a lot of important information about your profile and followers – valuable information that you can use to fine tune your tweets as well as drive more targeted eyeballs to your competition page and upcoming event.
Here are the important tidbits you can find via the social network's tool:
Tweets: the number of impressions, clicks, favorites, retweets, etc. Helps you determine what type of tweet gets the most engagement.
Followers: their interests, gender, location, and other accounts they follow. Useful for designing your contest page and sending out geo-specific content for promoting live events.
Twitter Cards: Handy if you employ Twitter cards (summary, photo, product, etc.) and lets you dig deeper if you use paid advertising for promotions.
Others: Tweets, impressions, profile visits, mentions, new followers, etc.
7. Prepare Your Contest Page
You may have a fancy prize, awesome name for your competition, and a hashtag that's easily remembered. But if your contest page fails to excite and entice your target audience to sign up, your Twitter competition will not have as many participants as you expected.
But here's some good news: creating a contest page that rocks isn't as hard as you think. You only have to keep it simple yet exciting!
Here's how to do just that:
Use a short, impactful headline – with a CTA – that clearly indicates the prize.
Add a high resolution image of your prize.
Create a separate page for contest rules as they're often lengthy and distracting.
Make sure your entry form is complete, and keep the fields down to a minimum.
Add social sharing buttons on the "Thank You" page when a user enters the contest.
8. Promote Your Contest On Your Website & By Email
Everything's all set: your goals are outlined, the contest format, prize, and hashtag are ready, and the contest page is looking good.
But all of your hard work will amount to nothing if your target attendees don't know about your competition.
So promote it!
You want to start with properties that you own like your blog, website, and email list.
Create a post – at least 500 words – that talks about your Twitter contest.
Be sure to specify what's in it for the participants – add a high quality image of the prize for good measure – and talk about your live conference or exhibit while you're at it.
Your email list is a great place to spread the word about your contest too. Why not send out an email blast to your list promoting your contest page…or the blog post linked to it?
You may also want to add your contest page's link to your signature so even your personal emails promote your Twitter competition.
9. Promote On Your Social Networks
Cross-promoting your contest to other social networks like Facebook, Instagram, Google+ and Pinterest is another must-do. After all, not all of your fans on Facebook or Instagram follow you on Twitter – and you can bet that they want a piece of the fun too!
Post images on your Instagram account and add a shortlink to the contest (although users have to copy and paste it). You should also pin your contest's or prize's image on Pinterest.
With Facebook, you can do a bit more promotion: you can post a link to your contest page with an image and call to action, pin the post to the top of your page, and create a contest tab and make sure it's visible.
You can even run Facebook ads for your Twitter competition if you like!
10. Ask Influencers To Share Your Contest
Remember the influencers and industry celebrities you established relationships with in step 5? Now is the time to reach out to them.
Remember, you must have at least conversed with your influencers on email or social media before asking them to promote your event and Twitter contest. These experts have their own businesses to run and promoting contests run by a random stranger isn't a priority. So don't be a stranger!
Keep the following tips in mind when sending an email to influencers:
Personalize! You can, of course, use a script but make sure to tweak it. Show that you've been closely following them: mention a post they recently published or how informative their podcast was if they have one.
Keep your email short and straight to the point. Industry influencers have more to do than read your email, and you want to show them that you respect their time by sending a short and clear message.
State in your email what's in it for them. These people have their own business to grow and offers to market. Give them a good reason to plug your contest to their followers. Otherwise, you're just begging.
Guest Blogger: Richard Kao is the Director of Sales and Shareholder for COS Group. Richard has been in the industry for over ten years and specialises in creating bespoke document management solutions. Richard hold a BA (Hons) in Business management and a MSc in Business Systems.