Hard work, like success, is subjective, and if you ask a salesperson if they work hard, 99% of them will tell you they work harder than anyone they know - even in a trade show booth setting. In my experience, though, the average salesperson works as if they are in a normal job, not one that rewards with performance-related pay.
They swan in, make a few phone calls to hit their quotas, hide behind some admin because they "don't feel like it today," look for some positive affirmation from colleagues by discussing problem clients and reasons they didn't make a sale, remind everyone of their most successful deals or why someone got lucky with a big deal, book some meetings internally or externally, do some internet shopping and then go home at 5:30 p.m. sharp. Within their psyche is an element of hope that things will be OK and the phone will ring with the odd bonus deal to keep them hitting their numbers.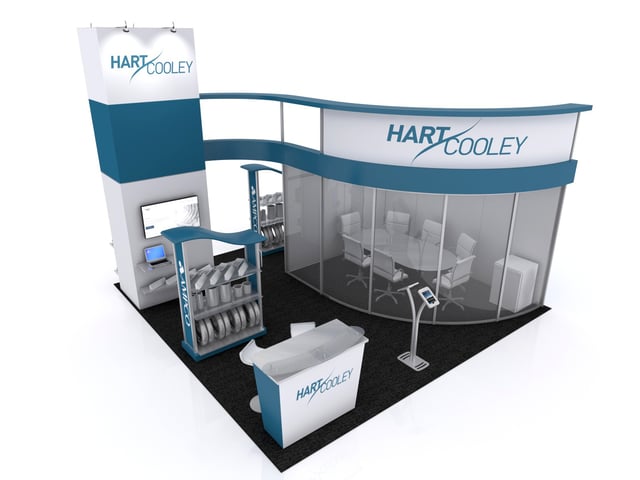 Top salespeople don't do this, and they don't factor blind faith into their overall plan. They go to work for a reason -- to get paid as much as possible. I realized very early on in my career that divine intervention wasn't something that can be relied on to make my calls or close my deals. The only way to guarantee success is to do the work, and making a sales is only possible if you are talking to a prospect. My strategy for negating hope from my sales results is to quantify what I expect to achieve from a working day.
So let me define my understanding of working hard. Working hard to me means doing the maximum possible revenue-generating activities in a day while staying realistic. In my first sales role, this turned out to be 80 calls a day, taking three short breaks, and staying an hour later than required each day. The average was 50 calls per person per day.
In my next and subsequent field-sales roles, this was at least four face-to-face client pitches per day, plus two to three hours to complete my administration, follow up on action points, and book subsequent meetings. Later in my career, with additional support from my secretary, I could effectively pitch six times a day because my support team freed up my non-revenue generating sales-related activities. This represents a full schedule that forces you to plan ahead a week or two in advance. To stand any chance of achieving this, it's important to stay focused and not get dragged into external distractions such as office politics or banter.
In addition to meeting volumes, it was part of my strategy always to contact five new prospects a day. Not a huge number, and only one hour of work, but essential to maintain momentum. It is impossible to handle this volume of work without being well-organized, and so I strove to work efficiently by scheduling follow up appointments immediately after every meeting and completing non-client facing administration, such as proposal documents, while traveling or at home.
My response to a sales-related plateau has always been the same -- to remind myself you can't make a sale unless you are talking to a prospect. Just hit the phone and create an opportunity. Rejection is part of the profession, so I would devise strategies to help myself overcome any lack of result.
If, for example, three separate prospects in a row had declined to meet, I would work no matter how late until the next prospect agreed. Intrinsically linked to hope, rejection, and working smart, is being disciplined enough not to waste time on people who don't make buying decisions or are non-committal. It is far better to see a situation for what it is and lose early than to waste time on an uninterested buyer in the hope they may change. For me, selling is about doing good business. If you are dealing with a prospect who cannot see the potential and who doesn't like to say "no" until cornered, then it is best to call them out early and move on.
The fact is, on any given day, a higher proportion of my time is spent performing revenue-generating activities than any of my colleagues. I create a situation where there simply isn't time to procrastinate and nobody puts more pressure on me than myself.
In summary: Placing a great value on time, working efficiently and to the maximum (quantified) potential in any given time frame, and not being distracted form revenue-generating activities are basic and fundamental behaviors of a top salesperson. Most salespeople don't do these.
Editor's note: This post is an excerpt from Lee Bartlett's book, "The No.1 Best Seller: A Unique Insight into the Mind, Strategy and Processes of a Top Salesman," and is republished here with permission.
Written by Lee Bartlett | @No1BestSeller - full article on Hubspot - https://blog.hubspot.com/sales/how-the-best-reps-work-smarter-not-harder