As the events industry struggles to get back on its feet in 2021, looming Covid-19-related logistical and safety requirements add challenges to the recovery. "If event planners' method of securing a fairly well-written liability release is in play, parties, concerts and conventions are looking a little better in 2021," said Ryan Paules, founder at Radar Promotions in Los Angeles, Calif. However, he adds, "no event insurance policy covers infectious or communicable diseases to my knowledge, and these are always limited to an additional endorsement at an additional premium price. Event operators need to review the included coverages and, more specifically, the excluded coverages for their policies." The good news? There are ways to secure solid event protection — with the following issues at the top of planners' "must know" list.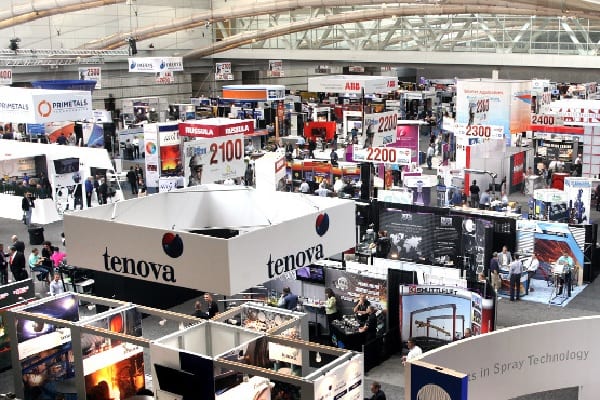 Tougher insurance limits. "Because of this year's economic strike, insurers must brace for the harsh market conditions in 2021, with minimal growth and higher premiums on the table," said Eliza Davies, insurance industry specialist at Cogneesol, in New York City. "Insurers would likely err on the side of caution in 2021, implementing new coverage limits and applying new terms and conditions to policies to ensure that any future further waves of Covid-19 do not strike them too hard."
Higher prices – but better support, too. Event managers can expect larger premiums this year, but they should get more support from insurers over the short-term — at least until business conditions fully recover.
"Yes, higher prices may be par for the course, but insurers will undoubtedly double their efforts to add value and ensure that as premiums increase, consumers do not move away," Davies said.
More responsibility for safety will be expected of event planners, leading to higher costs for gatherings. Insurers might require more health-and-safety components to be in place at meetings because of lessons learned in 2020.
"That might include new apps to verify attendees have been vaccinated, utilizing multiple spaces to eliminate overcrowding, changes in food-and-beverage service that will remain long after Covid-19," said Greg Jenkins, a partner at Bravo Productions, in Long Beach, Calif. "You'll also see that actual medical staff and experts will be required at the onset of planning a large gathering, meeting or convention to ensure public-health guidelines are intact."
Vaccination mandates and other requirements could be implemented. "There will be more components and layers needed to an event because of the pandemic," Jenkins noted. "That might include new apps to verify attendees have been vaccinated, utilizing multiple spaces to eliminate overcrowding, and safety-based changes in food-and-beverage service that will remain long after COVID-19 has left the stage."
A sharper focus on understanding what's covered. Meeting planners need to read insurance policies carefully. Nobody knows how long the pandemic will go on, or when the limits imposed by state, federal and local public-health officials will be lifted. Your in-person event, said Paules, no matter how far ahead it has been planned, still might need to be cancelled because of local, state or federal restrictions. Does your coverage specify such reasons for cancellation? If the event is still taking place, what is the language of your liability coverage?
A Path Forward
What else should planners be preparing for, insurancewise, in what might still be a chaotic year? For starters, insurance policies and force majeure clauses in contracts are being discussed nonstop between clients and vendors, industry experts say. That likely means a shift in coverage strategies.
"We have all learned the limits of insurance as it relates to lost revenue," said Catherine Chaulet, president and CEO of Global DMC Partners of Boston and Washington, D.C. "Most of the companies that benefited from insurance around Covid had specific language on communicable diseases and business continuity."
This wording started to disappear, as insurance companies excluded Coronavirus from new policies as soon as the World Health Organization declared Covid-19 as a worldwide emergency. "Since then, we've been recommending that clients look into other types of insurance, such as business-interruption or business-continuity policies," Chaulet added.
Guest Blogger:
Brian O'Connell is a senior analyst at InsuranceQuotes.com and freelance writer based in Bucks County, Pa. A former Wall Street trader, he is the author of CNBC's Creating Wealth and The Career Survival Guide. He has written for sites such as Fox Business, U.S. News & World Report, the Motley Fool and The Street.
https://www.northstarmeetingsgroup.com/Planning-Tips-and-Trends/Event-Planning/Contracts-and-Legal-Issues/event-liability-cancellation-insurance-trends-2021?utm_source=eNewsletter&utm_medium=Email&utm_campaign=eltrMtgNews&oly_enc_id=6533B8729101F8A