CES 2019, One of our favorite shows to participate in for the year. The trade show booths are so unique based on some of the other events we do and there is so much technology being used - everything is pushed to the envelope! The biggest difference in this show that we see is the use of AV RENTALS - specifically some of our LED panels. Here are some of the big announcement made at the trade show event last week from some major players:
Google released a number of announcements today regarding the Assistant, including the fact that it is now in beta on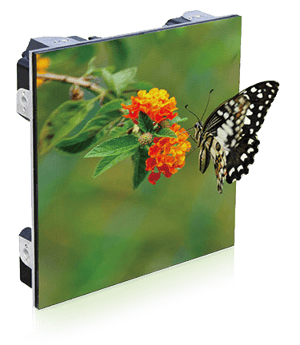 Sonos' smart speakers, and that it can now be an interpreter for you. This could be especially useful if you do not speak the language in the country you are currently in. Google Assistant is also coming, everywhere, literally. It has arrived on Google Maps, and it is also going to be on your bedside table, thanks to the latest smart display that Lenovo made. This display is also a smart clock, which means its much smaller (about four inches, measured diagonally), and there's no camera. So you don't need to worry about Google watching you sleep.
Amazon Alexa also got a couple of new smart displays. One coming from ARCHOS which is more of a budget smart display. And then Lenovo debuted two tablets that can be docked and turn into smart displays with Amazon Alexa on-board. If you ever thought that you needed a smart mirror in your life, well that debuted today as well. Capstone has a new smart mirror that has the Google Assistant included, but there's no word on pricing or availability yet.
Smart home and the Internet of Things also remained big topics today, as you might expect from a tech-centric trade-show in 2019. Here's everything that was announced at CES 2019 today:
Amazon Alexa
Audio
Google Assistant
IoT & Smart Home
Smartphones & Accessories
Wearables