Marketing strategists and freelance content writers are amazing tools for small or medium-sized businesses that need to expand their media exposure, reach a new audience, promote an award they have received, or accomplish other marketing goals. When companies have a need for tradeshow marketing, they have two choices. They can use their internal marketing department (or even establish one) or they can hire a freelance marketing expert. The decision usually depends on budget and resources, human and otherwise. Both internal and external marketing professionals can do a smashing job for a company. In general, however, marketing strategists, by virtue of their position, can bring something even more valuable to the table, without charging an extra cent!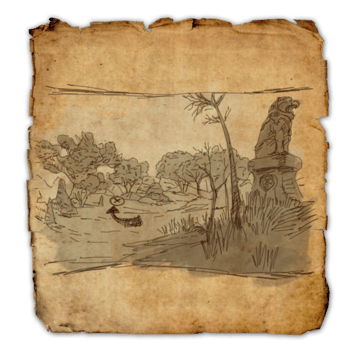 A New Perspective. Employees in an internal marketing department are employed by the company and see everything from the company perspective. They may be there to grow their career and become a lifelong employee or just as likely be there for the paycheck and be biding their time for a better opportunity. An outside force like a freelance marketing strategist sees things objectively, and from a different angle. In their work, they've had access to many different types of corporate cultures, leadership styles and marketing strategies. They've seen what works and what doesn't. Don't be surprised if they make you look at a situation in a completely different way. It's part of the hidden value of having a marketing strategist.
Creative Solutions Born of Experience.
Some marketing strategists specialize in an industry but others are generalists who help companies of all kinds. These consultants are exposed to the widest amount of ideas and strategies. The ideas they propose have probably worked before, perhaps outside of your industry. They are well versed in thinking outside of the box so they can apply a creative solution to your specific needs.

Resources.
Marketing experts have "been around". They may know more than the average internal marketing representative about ways to promote a business, implement social media, hold special events, etc. They also know people who can get things done for you. For example, as a marketing strategist, I have connections with graphic designers, web content writers, website developers, social media experts and more. I've also helped clients find professionals when their request was beyond my scope of service. As a freelancer, I am always focused on getting the client what they need to be successful.
Opportunities!
Marketing strategists are always on the lookout for important opportunities to bring to the attention of their clients. Opportunities come in many shapes and sizes, from sponsorships to award nominations to special event participation. A good marketing consultant will bring relevant ones to the client's attention and help them get the most from their investment. They will also speak up when they see that the client is operating within a missed opportunity. A good marketing strategist knows that a client's success equals their own success and operates accordingly!
Business Consulting.
I would never hang out a shingle as a business consultant, but when you are discussing marketing goals with a client, you are helping them plan for the future. Sometimes, when the client is an solopreneur, or an entrepreneur without truly invested employees, they may crave an outside opinion on growth strategies or human resources. A good marketing strategist is happy to listen and share what knowledge they have based on their experiences with other businesses.
So the value of a marketing strategist extends far beyond the fee. A good consultant is like a travel companion that walks alongside you with a bag full of supplies to offer you assistance when the need arises. The best strategists offer it in advance, with a clear vision of your success.
Guest Blogger: Karen Dix, Big Writing Ideas. Visit her website at: http://www.bigideaswriting.com/