As trade show properties make moves to prioritize community and connection and create more opportunities for exhibitors—Outdoor Retailer's acquisition of an adventure lifestyle festival as one example—consumer-style experiential is infusing booths with new energy. Here, we round up experiential strategies from the festival season to help inspire your exhibit design themes, builds and tactics to better engage trend-forward business audiences.
Textures
Reddit brought b-to-c vibes to the annual Online Marketing Rockstars (OMR) Festival in Hamburg, Germany, arguably, the next generation of b-to-b events with a festival groove at its core. Attendees could find their new audiences in Reddit communities exploring the enchanted garden-themed booth with multiple touchpoints, flower installations representing some of Reddit's most popular German communities and smaller blooms with QR codes linked to "niche" content and particularly unique subreddits.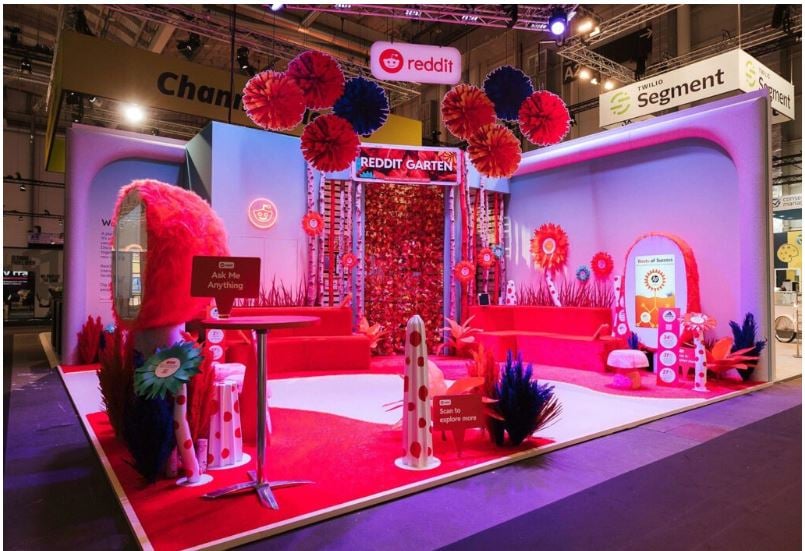 'Enchanted' Environments
Across the bougainvillea-filled festival property and several off-site luxury estates, Coachella 2023 brands offered striking photo and video moments, lavish sampling spaces, art installations, curated culinary activations and cutting-edge technology experiences, designed to inspire social amplification. Next-level builds? Bad Bunny and adidas pop-up greenhouse covered with more than 50,000 flowers that "paired" with a moss-covered truck and fueled photo moments and offered a chance to snag a coveted pair of Wild Moss kicks.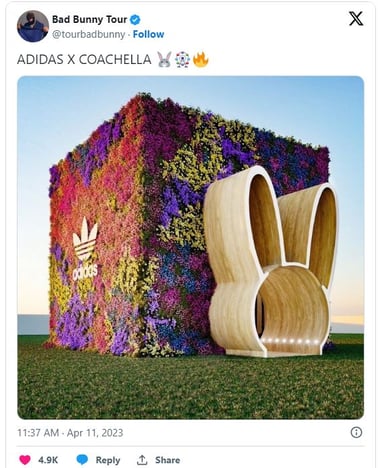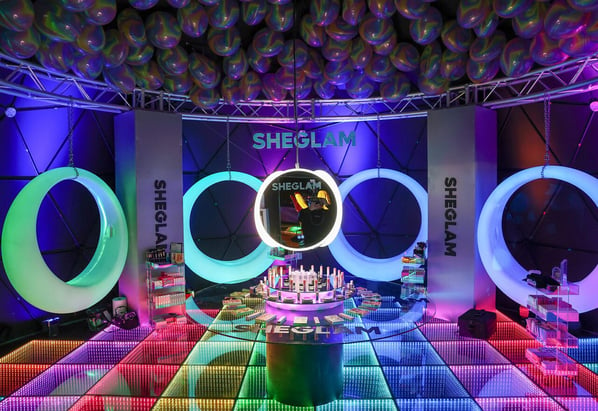 Insulated Spaces
Galactic-themed NYLON House, presented by Samsung Galaxy, was designed as an extraterrestrial planet of pop culture with art installations and activations spotlighting its partners, including Göt2b, where attendees could refresh their hair looks inside a domed galactic-glam styling bar decked out in jewel-toned tinsel fringe, disco balls and neon signs, and SHEGLAM that amped up their makeup inside a separate rainbow-themed dome complete with psychedelic-patterned balloons.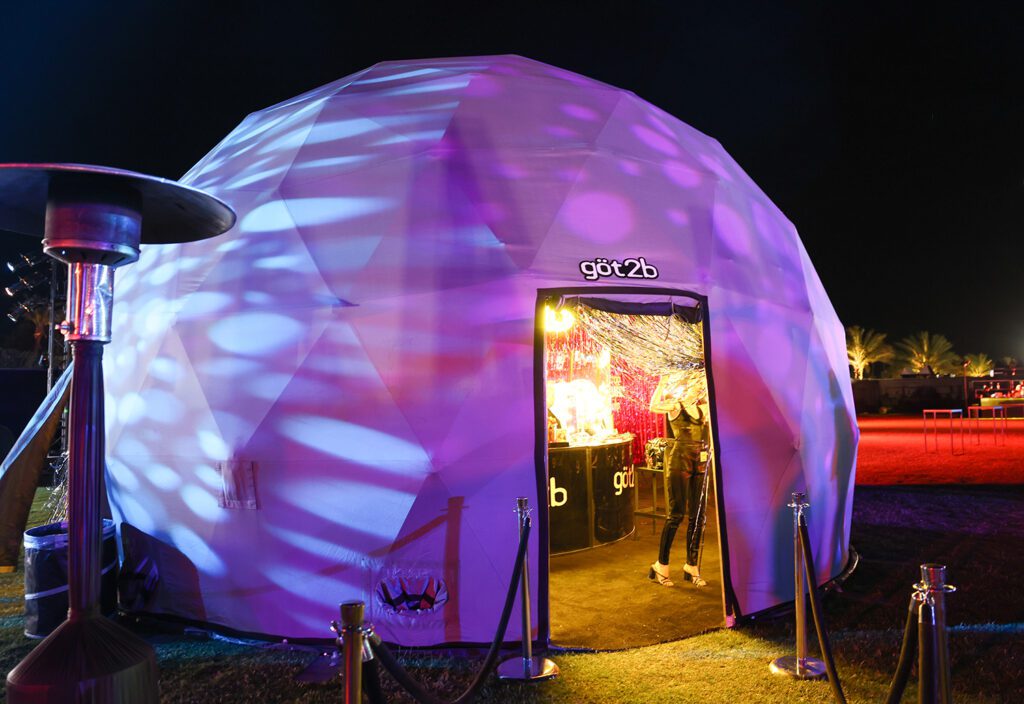 Themed Signage
At this year's Essence Fest, L'Oréal leaned into the 50th anniversary of hip-hop theme with an enormous gold boombox facade featuring images of cassettes as internal decor naming each separate brand under the L'Oréal umbrella.
NYX debut activation at the fest offered hip-hop-themed eye makeup touch-ups and a photo op in a neon light tunnel referencing the '90s music video aesthetic of Missy Elliott (one of the festival's headliners).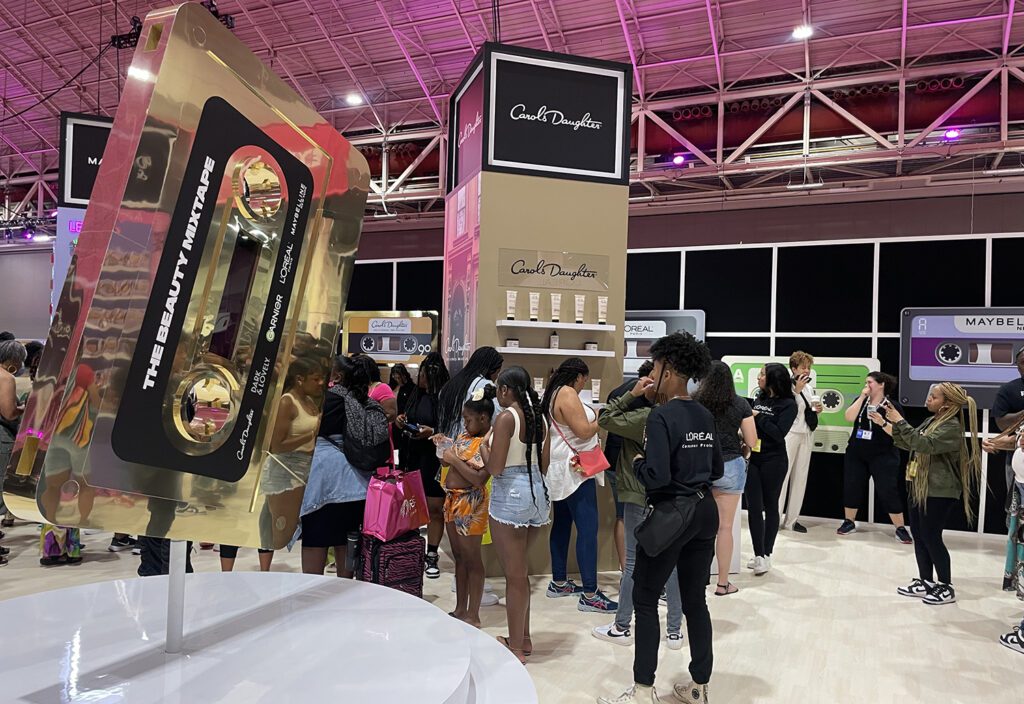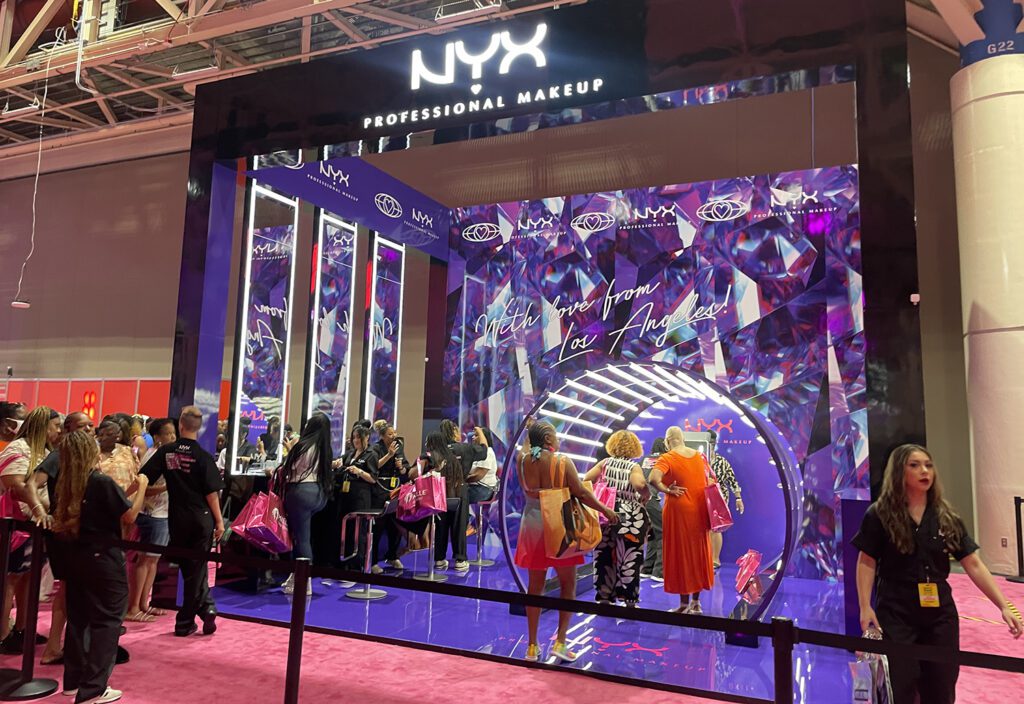 Digital Giveaways
At the Bonnaroo Music & Arts Festival, electrolyte drink mix brand Liquid I.V. invited attendees to create their own "mixtapes" while they fueled up at the Remix Station, which replicated a recording booth. A short quiz determined their personality type and festival-going vibe, and a track selected to fit their taste became a backdrop for their own 10-second remix video, perfect for socials.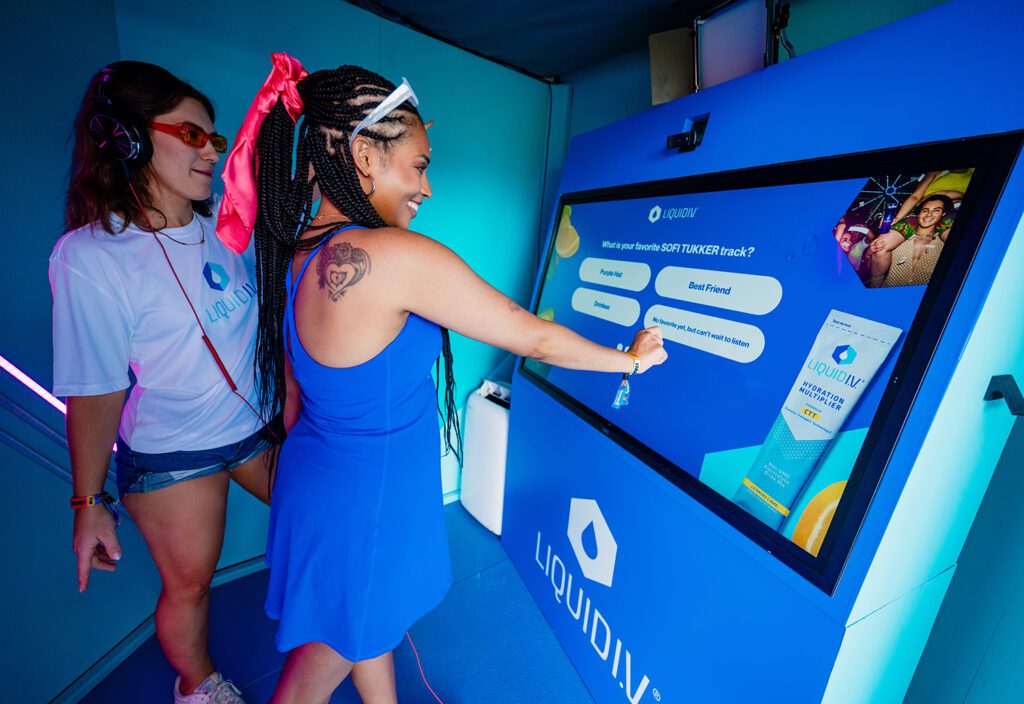 Photo credit: Shutterstock for BDG; Taylor Regulski/Liquid I.V.
In conclusion, the festival season has provided a wealth of inspiration for trade show properties looking to create more engaging and immersive experiences for their exhibitors. From textured booths that bring a touch of magic to the event, to enchanting environments filled with photo-worthy moments, the festival season has shown us the power of experiential builds. Insulated spaces and themed signage have also played a role in capturing the attention of attendees and creating memorable experiences. And let's not forget the digital giveaways that have added an interactive element to festivals, encouraging social sharing. By taking inspiration from these festival season experiential builds, trade show properties can create unique and trend-forward exhibit design themes that will better engage their business audiences. So, why not explore these ideas further and see how you can incorporate them into your next event? The possibilities are endless!
Anna Huddleston is a business events writer based in Las Vegas. View all articles by Anna Huddleston → https://www.eventmarketer.com/article/exhibit-design-inspiration-festival-builds/