CDC documents say states should prepare to distribute Covid-19 vaccines as soon as late October
(CNN)The US Centers for Disease Control and Prevention has told public health officials around the United States to prepare to distribute a potential coronavirus vaccine as soon as late October. It also provided planning scenarios to help states prepare. The documents were posted by The New York Times and the CDC confirmed to CNN it has sent them to city and state public health officials.
There's a legitimate way to end coronavirus vaccine trials early, Fauci says.
The scenarios offer details about distribution for two Covid-19 vaccines when supplies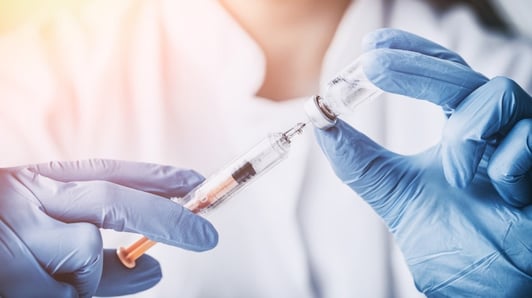 "may be constrained."
They've also advised the states on who should get vaccinated first -- healthcare professionals, essential workers, national security "populations" and long-term care facility residents and staff.
"These scenarios are designed to support jurisdictional , federal, and partner planning, but they are still considered hypothetical," one document reads.
The scenario documents do not necessarily mean a vaccine will be available by late October.
Three vaccines are currently in Phase 3 trials in the United States: those developed by Moderna and the National Institute of Allergy and Infectious Diseases; Pfizer and BioNTech; and AstraZeneca and the University of Oxford.
CNN's Andrea Kane, Shelby Lin Erdman and Kristen Holmes contributed to this report. https://www.cnn.com/2020/09/02/health/cdc-covid-19-vaccine-distribution/index.html