Scene: The Los Angeles Convention Center in downtown L.A., where a conference on international law is underway. Judges from all over the world are among the attendees. A woman approaches the registration desk to buy a pass for the day's program. No alarm bells go off: Her demeanor is professional; she is well-dressed and carrying a briefcase. On-site registrations are not unusual for this event. But soon her behavior becomes suspect: She is asking a lot of questions and seems overly interested in the identities of the other attendees, especially those in the judiciary. The registration staff calls security, and the would-be delegate starts to get unnerved. Then it unravels: Security finds a loaded gun in her briefcase. Her intent was to kill one of the judges inside, according to a meetings industry consultant who was present. Police arrive and the would-be assailant is quickly arrested.
The bottom line: With heightened awareness of gun violence and rapidly evolving legal ramifications, what do meeting planners need to know? Should meetings have a policy regarding guns?
Firearms
In every sector that touches the meetings industry -- hotels, conference centers, airports and more -- the rules concerning guns pose difficult questions. It's a topic that many are loath to discuss, but current events have pushed it to the fore.

Mass shootings, such as the attack at a school in Parkland, Fla., in February 2018 that killed 17 students and staff, have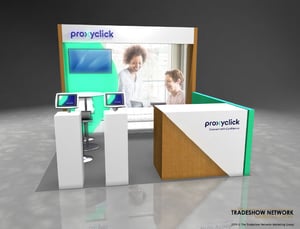 thrust the topic into the national conversation. For the hotel industry, a watershed moment came in October 2017 in Las Vegas, when a gunman shot into a crowd of 22,000 concert-goers from his 32nd-floor suite at the Mandalay Bay Resort & Casino. The attack, which killed 58 people and injured more than 500 others, was the work of a single perpetrator, a frequent guest at the property with no prior record -- exactly the kind of scenario that security experts agree is extremely difficult to anticipate and prevent.

For this article, M&C reached out to representatives of eight major hotel chains that do a substantial meetings business, as well as to convention and visitor bureaus in the most popular destinations, to ask about their policies on carrying firearms into a venue. The majority did not respond or declined to comment.
Two hotel companies that did -- Hilton Worldwide and MGM Resorts -- affirmed that they do indeed have policies that explicitly prohibit guests and attendees from bringing a gun onto the premises.

"Hilton's corporate policy in the United States is to prohibit firearms on the premises of Hilton-managed properties, with the exception of authorized law-enforcement officers," says a spokesperson for the chain, who added that this policy "complies with all state and federal laws." In states where concealed or open-carry weapons and firearms are permitted, guests can store their unloaded guns in a safe deposit box provided by the hotel until their departure.

But that just applies to Hilton-owned properties. Franchised hotels set their own rules. In that case, "guests should contact the property prior to arrival to determine the hotel's firearms policy," Hilton says.

Guns are "not allowed at any of our properties," says Brian Ahern, a spokesperson for MGM Resorts, which owns the Mandalay Bay and 13 other well-known hotels in Las Vegas. That policy was already in place before the 2017 mass shooting.
"If a guest requests to be allowed to bring a firearm in, we will secure it on our property" for the duration of the stay, Ahern notes, adding that the policy is pretty straightforward: "They are not allowed at all. If you are in town for a show and have a gun on you, you can declare it," and the hotel will take care of storing it properly and safely, he says. Nevada, where most of the hotel company's properties are located, is an open-carry state, meaning legal gun owners are permitted to carry a weapon in plain view. However, Ahern stresses, "we just don't allow it in our properties."
When Guns Are The Event
Gun shows pose an interesting dilemma. Las Vegas is host city for one of the biggest such shows in the nation, the annual Shooting, Hunting, Outdoor Trade Show (aka the SHOT Show), held at the Sands Expo Convention Center. The sponsoring organization, the National Shooting Sports Foundation, is a group of manufacturers, retailers and enthusiasts of hunting and target-shooting. But you won't see any delegates with firearms.

Despite -- or because of -- its specialty, the group is very clear about its policy for the show. Registration materials state clearly: "Sands Expo Center policy prohibits the carrying of personal firearms and ammunition." Members of the general public are not permitted to enter the SHOT Show, and admission is limited to commercial buyers and sellers in the shooting, hunting and outdoor industry, as well as military and law-enforcement representatives.

The most recent gathering, last January, had 2,400 companies exhibiting and 58,000 industry professionals in attendance. The show is evidence that responsible policies -- when clearly communicated and enforced -- are the best protection, according to the Las Vegas Convention and Visitors Authority. That effort should include signage posted where it can be seen by all guests and visitors, says a bureau spokesperson.

Of course, even when rules are set and communicated, not everyone will comply. Vetting every individual at a meeting would be impossible. "The idea of a background check for everyone is unrealistic," says Jonathan T. Howe, senior partner of the Chicago and Washington, D.C., law firm of Howe & Hutton, who specializes in hotel and travel law. "You could be invading people's privacy, and who's to say a bad guy won't find a way in?"
Possession of firearms of any kind is prohibited at the Miami Beach Convention Center. Similarly, in Miami Beach, where under state law, gun owners with a permit can carry a handgun in public if it's concealed, possession of firearms and weapons of any kind "is strictly prohibited" at conventions, says Freddie Peterson, general manager of the Miami Beach Convention Center. That policy is always included in the license agreement the center signs with every organizer who contracts with the facility.
What's the Law?
Some 17 million people in the U.S. have permits to carry concealed weapons, according to the Crime Prevention Research Center. But that doesn't begin to describe the scope of gun ownership nationwide. "There are three guns for every person in the U.S.," says Bruce McIndoe, a global security expert and founder of Maryland-based WorldAware consultants (formerly iJet). "The problem for the meetings industry is that they literally do business in every state, but state laws vary widely. There's no single policy that would fit all situations."

As for a company policy like Hilton's, "You can put out a blanket policy on guns, but if you are operating in a multistate environment, it may not be legally enforceable in some places," McIndoe says. Further complicating the picture are a welter of different rules on what kind of signage, if any, must be posted to communicate a gun policy.

McIndoe points out that 20 states have provisions in their concealed-carry laws that allow businesses to post approved signage that prohibits firearms on their premises. Some, in fact, dictate the exact size of the sign and the lettering, such as Missouri, which requires that the sign must be in a "conspicuous place" and be at least 11 by 14 inches, with letters "not less than one inch" high. But that leaves many other states that either don't address this or that say specifically -- like Idaho does -- that a sign designating an area as a gun-free zone doesn't have the force of law unless it's a locale like a school or courthouse. (For more about signage issues, see "Q&A With a Security Expert".)

No matter how individual meeting planners and hotel managers feel about this issue, it is legal to own and carry a gun in most parts of the U.S., subject to restrictions like background checks, and the Second Amendment has been interpreted in most court cases as protecting that right.

Developing a policy that navigates this legal thicket can be daunting -- which is the reason many organizations simply sidestep the issue and defer to the local laws in effect. Meanwhile, the laws regarding guns in public places have been evolving, making the issue even more confusing for meeting planners working with venues all over the country.
A Changing Legal Landscape
If anything, the laws pertaining to gun ownership, and open and concealed carry, have been loosened in recent years, following a Supreme Court decision in 2008 that was widely viewed as affirming an individual's right to own a gun.

On the other hand, the move to limit guns legally also is gaining momentum, after a rise in senseless attacks here and abroad (including in New Zealand and Australia, where random violence is rare). And while a few laws specifically address hotels and other meeting venues, that could change, too. In Hawaii, for example, a bill is pending in the state legislature that would prohibit hotel guests from having firearms and ammunition in their rooms.

The bill's sponsor, state Representative Tom Brower, represents the hotel-heavy district of Waikiki Beach in Honolulu. He was inspired to act after Honolulu police, in a May 2018 raid, discovered multiple guns, 18 knives and more than 800 rounds of ammunition in a guest room at the Equus Hotel in Waikiki.

Currently in the U.S., no laws specifically ban hotel guests from having firearms or ammunition in their rooms. Brower hopes that other states will be inspired by Hawaii's example. "I am concerned that, too often, government waits until a tragedy happens before it takes steps to address a situation," he says. "I wanted to start a conversation on how we can make Hawaii safe from unnecessary violence."

Ultimately, Brower's aim is to "advocate for safe possession," he says. "It is not my intention to prohibit licensed possession."

The incident last year in Waikiki was particularly troubling, as the man who had amassed the arsenal found in the hotel room had claimed to be a federal agent. "Had it not been for someone reporting him to the FBI based on his disturbing social media content, this situation could have ended badly," notes Brower. "Because the firearms were legally registered and he had not committed a crime, he was not arrested."

There's a right to know what that person in the hotel room next door has in their room, Brower adds. The legislation would make an exception for military and law-enforcement officers.
When Enforcement Doesn't Enforce
It's one thing to have a ban on weapons on your premises, but if there's no enforcement, someone with ill intent can easily subvert the policy.

"It's rare to see anybody checking attendees; there are no magnetometers [a kind of metal detector] for people coming in," says Joan Eisenstodt of Eisenstodt Associates, a Washington, D.C.-based meetings consultancy. "So who's going to know if you have a gun under your jacket or in your purse or briefcase? And if you are not enforcing the policy, what is the purpose of it?"

Tragically, it was relatively easy for the Mandalay Bay hotel shooter to repeatedly cart a number of large valises -- which held his deadly arsenal -- to his room. That doesn't surprise WorldAware's McIndoe: "Hotels are busy places. You have all of this stuff going in and out all day," he says. "As much as it sounds like in hindsight it ought to be something you'd notice, it was just normal activity."
What's a meeting planner to do? A lot depends on the type of meeting being planned. Some events could be considered private, such as employee-only corporate meetings or incentive trips, where people have shared interests and often know one another, says McIndoe. "You have essentially a closed meeting. It's a targeted set of people, and that has a much lower risk profile." On the other hand, if you have an "open venue," anyone can come in the door.

Meetings hosts might balk at installing metal detectors (see M&C, "Hotel Security: Asking the Hard Questions,"), but checking badges is now standard, and bag checks are becoming de rigueur as well. "Yes, check them, but move it along," says McIndoe. "You don't want to have people standing in line for 20 minutes."
The Bottom Line
While it might be awkward to raise the topic of firearms when negotiating a contract for a meeting, sources agree it should be addressed. "I think the industry, for whatever reason, is afraid to touch this issue," Eisenstodt says. "We have to recognize that hotels and convention centers are public spaces that anyone can walk into."
It's the general openness of meetings, versus the more sterile environment of other gun-free zones like airports or courts, that can make this a particularly thorny topic for those in hospitality.

And while many organizations give lip service to the need for a written security and disaster plan in advance of an event, industry surveys show that most meeting organizers still do not have such a plan, Eisenstodt notes. While some of this could be chalked up to complacency -- after all, how often have bad things happened at meetings? -- Eisenstodt says that the next time, the industry might not be spared, adding, "There are no excuses for not planning to protect people, property and reputation."
Guest Blogger: Barbara Peterson. https://www.northstarmeetingsgroup.com/Planning-Tips-and-Trends/Event-Planning/Event-Programming/Keeping-guns-out-of-meetings