Business is faring well. The U.S. business-to-business (B2B) exhibition industry continues to rebound, according to the Center for Exhibition Industry Research (CEIR), reporting a continued, albeit choppy improvement in the second quarter of 2023 from the previous 13 quarters. The cancellation rate for physical in-person events remains low at 0.6%, which is a dramatic change from 66.4% in the second quarter of 2021 and 1.9% in the second quarter of 2022.
As expected, the CEIR Total Index — a measure of overall exhibition performance — continues to recover, surging 21.8% from a year ago. Among completed events, 22.9% have surpassed their pre-pandemic levels of the CEIR Total Index. This is almost double the percentage of completed events that surpassed pre-pandemic levels in the second quarter of 2022, where 11.7% of events held in that quarter surpassed 2019 results. Some organizers launched new shows, expanded existing shows to new locations or held them at a different time of the year says the CEIR. When looking at results excluding cancellations, performance of events that happened in the second quarter of 2023 documents continued improvement; it is down only 13.3% compared to 2019, which is much better than the decline of 25.7% registered in the second quarter of 2022 compared to 2019.
Exhibitors have recovered the most, just 11.8% below the results registered in the second quarter of 2019, followed by net square feet (NSF) with a decline of 12.5%. Attendees and real revenues were about the same level below the second quarter of 2019, with declines of 14.4% and 14.5%, respectively. Low nominal revenue levels and high inflation eroded the value of exhibition income, however.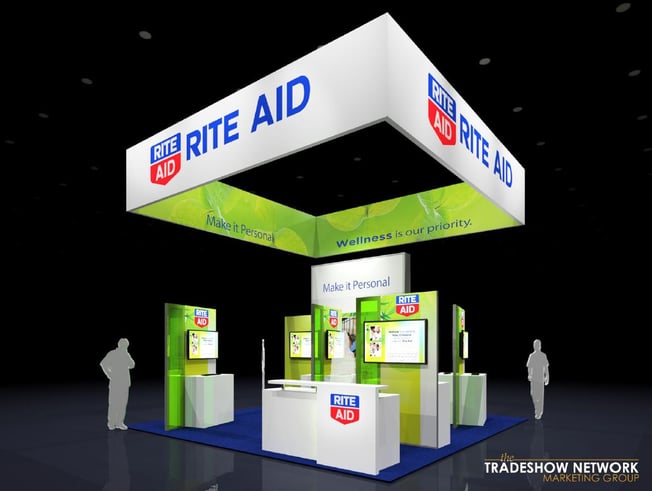 Recent economic indicators, such as consumer spending, payroll employment and the job openings to unemployed ratio, indicate that the economy has been resilient, according to the CEIR. The turmoil among U.S. regional banks is not having as much of an impact on economic activities as analysts feared in March. The long-awaited recession is still nowhere in sight. Nonetheless, the impact of monetary tightening on the economy tends to have a long lag and a deep inversion of interest rates, as seen since last autumn, often precedes recession. With one more interest rate hike (25 basis points each) expected, economic growth could fall during the fourth quarter and early next year.
The probability of a recession starting in next 12 months is now lower, standing at 45% to 50%. The potential causes of recession include tighter financial and credit conditions, and some unknown and unpredictable shocks. Businesses that anticipate a recession ahead are cutting back their expenses and head counts. However, if there is a recession, it likely will be short and shallow as household debt service payments as a percent of disposable income remain low. Plus, there is pent-up consumer demand for services such as travel and tourism, most large corporations are flush with cash, and there is a race to adopt new technologies such as artificial intelligence and electric vehicles.
Fourth-quarter 2023 through the first half of 2024 will be challenging for the exhibition industry as the economy slows down and businesses are more cautious. Nonetheless, "the positive momentum of participation in face-to-face trade shows will continue. Widespread B2B exhibition cancellations due to COVID-19 is a thing of the past. Normalization of the exhibition schedule back to pre-pandemic timing and the performance of completed events will continue to improve," says Dr. Allen Shaw, chief economist for Global Economic Consulting Associates. "A full recovery for the industry is expected in 2024."
The CEIR has released the 2023 CEIR Index Report, which analyzes 2022 exhibition industry performance, and provides an economic and exhibition industry outlook for the next three years. The CEIR collects data directly from B2B exhibition organizers, who are encouraged to provide their show data by using an event performance analyzer.
Guest blogger: Midwest Meeting - https://midwestmeetings.com/author/midwest-meetings/