Do you know if the gifts from your event are choking hazards? Should you label items even if the swag is given to adults? The issue of product safety and gifting is more important than event marketers and organizers may think—and when not taken into account can have a lasting impact on a brand's image. Take, for example, Reebok, which in 2008 hosted a promotion that gave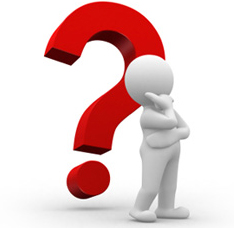 consumers who bought a particular shoe a complimentary charm bracelet. Though it sounds innocent, the promotional stunt led to an unthinkable tragedy: a Minneapolis boy, only four years old, swallowed a portion of the bracelet and died from lead poisoning. Turns out the product had 99.9 percent lead content. Thus began a closer scrutiny of product safety, led by the Consumer Product Safety Commission. and more stringent policies were put in place by then-president George W. Bush. The prevalence of the topic spilled over into promotional materials, which include swag given out at meetings and events.
To get a quick crash course in product-safety essentials that every planner should know—whether you're doling out toys, screen-printed T-shirts, or even lanyards—we spoke with reps from Axis Promotions, a marketing agency focused on brand development in promotional products. Here are their top tips.
1. Event swag Is definitely on the Consumer Product Safety Commission's radar
The 2008 incident didn't only toughen expectations for retailers. "The promotional industry started becoming the industry that the Consumer Product Safety Commission was paying attention to more and more, and now we're definitely in front of C.P.S.C.," says Shamini Peter, director of product safety and compliance at Axis. "We have a lot of meetings with them, and they know exactly what our issues are."
2. Laws apply to all companies—big and small
"The trend right now is that more and more companies are really pushing this issue of product safety," says Axis C.E.O. Larry Cohen. "It started off with the Disneys of the world and the Universal Studios of the world, and other companies, such as Coca-Cola, have gotten on board and become real leaders."
But Cohen is quick to point out that the laws apply to everyone—not just Fortune 100 companies. "The law applies to one person buying 12 items for a bring-your-kid-to-work-day event as much as it does to Coke or any of those larger companies," Cohen says. "The conversations we have with our clients are 'nobody told me I had to put that special label and that special code on a kids' T-shirt,' and we tell them it's because either [product companies] don't know about it, or they don't want to tell you about it because it costs a little bit of extra money. But it is a law."
3. Know your event audience, and know it well
The first thing a planners should consider before giving out promotional swag is who an event's audience is. "If you know your audience includes anybody from age 0 to 99, then you need to source items in a manner that meets the regulations that have already been set forth by the C.P.S.C.," Peter says. "So you'd have to follow proper lead laws, and all sorts of protocols that they have, like [paying attention to] small parts and sharp edges."
4. The event's audience includes its marketing base
Beyond considering the event's attendees, consider to whom the event is being marketed. When Skechers considered handing out friendship bracelets at a walk a few years ago, Peter found a mother and child pictured on the event's Web site. "To me, if you're marketing [an event] to a family, I know that potentially a child is going to get [the promotional items]. In a case like that, I would work with my product to ensure that testing is included, or make sure that my salesperson is sourcing it from a vendor that has programs in place to make sure that the products they are sourcing and producing are coming from a proper factory."
5. Be especially careful when giving out products that even resemble toys
"There are a lot of regulations in effect for products that are being given out that could be considered general-use items, but also could be considered children's items," Peter says. For example, planners could distribute stress balls at an event for adults, such as a corporate meeting. "Even though you're giving it away to a general audience [of adults], the stress ball is considered a toy because of the play value," Peter says. "And depending on the aesthetics, the brand, or what logo you put on it, the ball could be attractive to children."
"If guests pick up something at an event that's clearly an adult item, like a tool kit, you would not call that a kids' item," Cohen says. "If a parent chooses to go home and give to tool kit to their kid, it would not fall under the regulations of a kids' product." But, if companies hand out products such as yo-yos or Nerf footballs to adults, "it's still a kids' item," Cohen says. "The [event guests] are probably going to go home and give it to their kids," and the item is automatically considered a children's product.
6. Consider where you're giving out products, too
In addition to carefully considering who will get event swag, pay close attention to wherethey'll get it. "The reason you ask that question is because some states, like Illinois and California, are very strict," Peter says. For example: "Illinois has lead laws. So, if your product had lead content that's more than the regulated amount, then you must put a warning label on the product prior to giving it out to the consumer. A lot of people who do promotional products don't do that, and it's actually against the law." As another example, under Proposition 65, California businesses have to place warnings on items that contain chemicals to let consumers know of any potential health risks. And all states have specific regulations that scrutinize products in categories ranging from general consumer to packaging, cosmetics, and more.
7. Some surprising items—including lanyards and T-shirts—pose safety threats
Some items that seem perfectly innocent could be dangerous. Lanyards, for example, are inherently considered choking hazards, so many of Axis's clients will only give out lanyards that have breakaway clasps.
Peter counts toys, cosmetics, and electronic items as high- or elevated-risk. "All electronic items need to meet certain regulations," she says. "The mercury in the battery is one thing you have to think about, and there are state regulations as well." Products that imitate food—an eraser shaped like a cupcake, for example—is also high-risk, since it could end up in a child's mouth.
And don't count T-shirts out as risky. "If you're buying a Fruit of the Loom or a brand-name T-shirt, most of those T-shirts from massive retail businesses are meeting the federal guidelines at this point," Cohen says. "But if a client wants to screen print it, we have a select list of screen printers that we use because we have testing on the ink that they're using."
Another common promotional item is a "sipper" cup, or a double-walled plastic cup that has a straw in the middle. "Some companies are selling straws that crack into multiple pieces and send shards out if you bite them or bend them," Cohen says. "So it's important to know that you're getting the right kind of straw. There's a lot of them out there that aren't correct."
8. Cheaper does not equal better
"Importing from China is still a little bit like the Wild West," Cohen says. "There's less regulation in certain areas of the country than in other areas. I can always get stuff cheaper, but we've told many clients that if that's the price point you want to be at, we can't go there. We'll only use suppliers that we know are going through the processes that we need them to go through to help us to ensure as much compliance as possible."
9. Product safety can have lasting implications on your brand
"While this all has to do with protecting the consumer, something that's really paramount for us is also protecting our client's brand," Cohen says. "Any type of recall, or someone saying they got injured from something, can create a negative feedback loop into the company. With Twitter and everything else, once that [negative feedback] gets going, it's very hard to stop it."
This article was written by Jenny Berg. To read the full article visit - http://www.bizbash.com/9-things-every-planner-should-know-about-swag/chicago/story/27953#.UwyxUPldUmM