Economic conditions over the last five years have been extremely difficult for business in general, but especially for small to mid-sized businesses trying to navigate uncertain times. The trade show business has been no exception, and many companies have closed or been sold off. This consolidation has created more opportunities for organizations like ours. Based on our ability to quickly change to meet our clients' evolving requirements, we have been able to grow our business each of the last five years at a consistent and manageable pace without the need to significantly increase expenses. We are optimistic about the future business environment and will continue to build The Tradeshow Network Marketing Group on the principles of putting the customer first while continuing sound financial planning.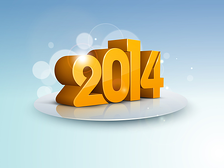 Our commitment to building strong relationships with our customers and strategic partners has contributed to our continued growth and success. Our core values of a strong work ethic and trust, based on the client's needs, have helped us develop partners who keep our clients' best interests in mind. These partnerships have allowed our business to keep costs reasonable, on a per-project basis, without the need to substantially increase costs by hiring unnecessarily. In addition, the expertise of these partners has allowed us to substantially increase our offerings with a high level of professionalism and customer satisfaction. We will continue to find and work with partners who share our same core values, which will enhance our customers' experience and retention.
While U.S. and global economic conditions have prompted corporations to cut back over the last few years, we have moved forward with programs that allow us to operate more efficiently, reduce expenses and add value for clients. The year ahead will be challenging and exciting, as clients will be looking for trade show companies that can significantly enhance their image with customized exhibit designs, while keeping costs down and increasing their show value. By reducing our operating costs in a strategic way and building a network of strategic partnerships, we are well positioned for this future trend. Our investment of the time and resources to build an experienced team, together with continuous improvements in our system automation, should prove invaluable for our clients and for the future strength of our company.
At The Tradeshow Network Marketing Group, we have listened closely to our clients' changing needs and responded with innovative new programs and services.
Rent-to-own program. Customers may choose to rent a booth for a specified time frame and own it at the end of the term. The significant benefit for the client is a lower outlay of cash in the first year.
Technology-based solutions. We develop exhibits that employ the latest technology to draw prospects into the booth, including multiple linked HD monitors and iPads.
High impact graphics. Our experienced design team creates graphics using new lightweight materials that allow our customers' exhibits to stand out from the crowd.
Customized services and storage. We provide the full range of show services and storage at our central location in Chicago, together with an online inventory management system that allows clients to easily manage their booth properties.
Total turnkey rental package. We pull together everything needed for a show on a rental basis, with particular expertise in the Chicago area.
For 2014, we are projecting a significant increase in business. We expect this growth will be focused on our custom design and rental program. We will put our current rental inventories to good use and expand with new exhibit options as it makes economic sense.
We will make a continuous effort to work with our partners and sub-contractors to ensure that we are meeting all the expectations of our clients. Our clients are the number-one asset to our company's growth, and we thank them for the opportunities to serve them, even during tough economic times. We are proud to have many long-term customers, who have entrusted us to help them grow their brand presence at trade shows as their businesses have grown. As always, we will encourage our staff and strategic partners to keep the customer our top priority and to do everything in our power to build mutually beneficial relationships.
We invite you to get in touch to discuss your trade show marketing program and to determine how we might help your company take advantage of growth opportunities in 2014.