I felt more pressure to create New Year's resolutions this year than any year previously. Not only was January 1, 2020, the beginning of a new year, but as we all know, it was also the start of a new decade and made this transition into a new year somehow more significant. In addition to the obligatory start of a new diet, exercise routine, and purging of my apartment, I set some business goals for myself and am in the process of setting similar goals for my team.
I know I am not alone in setting intentions. What I realized is that, regardless of your tenure in the industry, conferences and events are packed with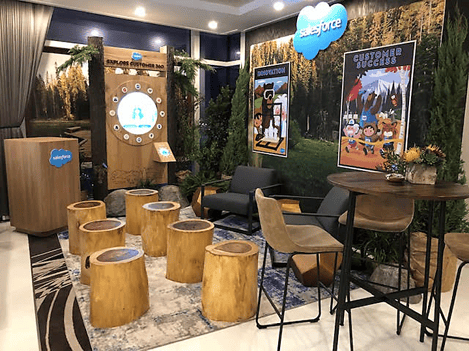 education and activities to help achieve new goals. Where else can you learn, grow, meet new people, and encounter new ideas? Just look at the participants of the Fyre Festival: They grew in ways they never expected! Many of us spend our time producing events for others. How about we take some time, focus on our growth, and attend events on our own? So here are my top 10 tips for 2020 for maximizing your time at events.
Plan to attend at least one new large or national event this year that you have never attended before. It's the one that might require you to take a hard look at your marketing dollars and allocate accordingly.

Curate and plan. Spend ample time on the event website, social media feeds, and app. See who is active in the social community and connect with them in advance. Sort out people and organizations you would like to meet with and set up meetings at the event.

Attend your local industry meet-ups, maybe even join a committee. I sit on two national education committees for the trade show industry (International Association of Exhibitions and Events and Society for Independent Show Organizers) and I get tremendous personal and professional benefits like being apart of a group of supportive and successful like-minded industry pros I can reach out to for advice and to do business with.

Find the empty seat. Even if you are attending an event with a colleague, do not sit with them! I have connected with the most amazing people because I sat next to on a bus ride or filled an empty seat in the middle of a row.

Follow-up. Reach out to people you meet. Make sure that you add them to your social networks and actually communicate with them. I am always surprised by the lack of follow-up that happens after events.

Figure out what event niche community you'd like to really be a part of and commit to attending the same event within the community for at least three to four years. I have often counseled event technology startups that they need to exhibit at an event for at least three consecutive years to convince the industry that they are there to stay and should be taken seriously. As an attendee of an event, that same philosophy applies. You will create your own tribe of contacts within the space, which could lead to doing business together. There is nothing better than to reconnect with colleagues who become friends.

Develop new relationships with vendors in the space. BizBash conducted a survey a few years ago and learned that more than 60 percent of planners want to find new suppliers and vendors to do business with but less than 33 percent make actual partner changes. Spend the time, take calculated risks, and give new business opportunities a chance. An exhibit hall or one-to-one meeting style event is one of the most time-saving and efficient ways to do that.

Be present. Sure, use your technology (phone) to photograph, take notes, and network. However, put it away if it takes away from really experiencing the content.

Get inspired. Attend a talk, lecture, or class that pulls you out of your comfort zone and challenges you to think or act differently. Find that speaker, educator, or mentor who you connected with and approach them after their talk. I very much enjoy speaking with the guests at my workshops afterward and believe many other educators feel the same way.

Inspire someone else. Everyone has something to share. Consider submitting a brief to speak at an event.
2020 is an exciting year for BizBash as the company enters this new decade under new ownership with Connect Tarsus. This means that BizBash will have expanded reach into markets and new opportunities for event professionals to attend BizBash events and trade shows. Whether it is a BizBash event or other you choose to attend to grow this year, wishing you a happy, healthy, and prosperous year.
Nicole Peck is executive vice president of BizBash. https://www.bizbash.com/production-strategy/opinion-experts/article/21108654/attending-events-can-help-you-crush-your-2020-new-years-resolutions