There's a wide belief that only certain types of companies should send out press releases. Medium-enterprise businesses are entitled to press releases, right? Wrong. This couldn't be further from the truth. What type of companies fit the criteria to send out a press release? Any and all! Whether you are starting out or have been in the game for years, a press release can best fit your needs. If you have a https://www.newswire.com/blog/is-it-newsworthy-7-questions-to-ask-before-deciding-to-write-a-press-release story that needs to be heard, you are more than entitled to send out a release. Let's take a look at a few types of companies and examples of how each of them can use a press release to grow especially as they participate in trade show events.
Startups:
One of the most challenging aspects of being a startup is generating press and building awareness for your company. No one knows about your vision,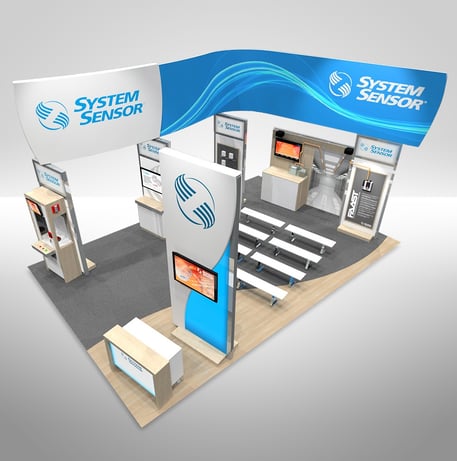 hence why you need to convey it to the world.
A press release can be a great tool to utilize when trying to spread the word about your start-up. People are always https://www.newswire.com/blog/making-content-with-the-media-what-are-they-looking-for something new to discover, specifically investors. Creating buzz around your startup through a press release helps optimize https://www.newswire.com/blog/how-to-add-seo-to-your-press-release, giving potential investors or customers a look at your company.
Startups have underestimated the power of a traditional press release. They often think press releases are a tool used by larger, more established companies, publishing one would only make their news dwindle at the bottom of the pool. That is not the case. As a startup, the more traction there is about you online, the better of your company becoming known. It's a great way to share your story, brand, and direction with the world. Introduce your company in your own words to win the business of others.
Small Business:
Have you recently opening up a business? Congrats! Now it's time to continuously get your story out there.
Whether it's a grand opening announcement or a new https://www.newswire.com/blog/how-to-use-a-press-release-to-promote-a-new-product, a press release is only one click away to help you get the word out! Press releases are great tools for small business to build credibility, gain a following, and increase sales. People who are unaware of your business may look you up before coming in to purchase. Having press releases online helps build that sense of establishment, and encouragement for potential customers to check you out.
Small businesses often feel like they aren't big enough to benefit from a press release. But small businesses often grow to large businesses thanks in part to the news. One small local news story can capture the attention of the larger networks and go global. Small companies can become "overnight" successes. A press release about a new product or an event you're hosting, attending, or speaking at can be newsworthy. An influencer loving your products can also be newsworthy.
Enterprise:
Is business booming? Enterprise businesses are constantly churning out new stories, in need for a press release. Whether it's once a month or once a day, an enterprise sized business almost always budgets room for PRs. It's important to keep the momentum going. Building up the momentum of a story is always difficult at first, but after years of being established in the field, an enterprise can come out of the woodworks with a need-it-now story, grabbing everyone's attention. The best way to put that new story out? A press release. For an enterprise, a press release is another tool used to build their continuous success. They have already built their credibility and optimized their SEO using press releases. New releases that hit the wire keep driving traffic and sales to the company, as it would any business. The size of your business doesn't matter when determining whether or not you should send out a press release. Whether you're a startup or an enterprise, if you have a story to share, it's time for you to publish a press release.
Guest Blogger - Anthony Santiago. https://www.newswire.com/blog/author/anthony Anthony Santiago is Director of Marketing at Newswire. With over a decade of experience in PR, he helps ensure that clients understand the value of brand messaging and reach. https://www.newswire.com/blog/what-type-of-companies-should-send-out-press-releases#button