The expression of gratitude has long been known to be a powerful motivator; Forbes recently noted the science behind it. Even small gestures that communicate thanks within a team environment can boost morale, increase productivity, empower a staff, and inspire loyalty. With everything going on in the world today - a special THANKS can go a long way and bring a smile to a welcoming face!
1. Customize the experience.
Some employees appreciate expressions of gratitude that others would find embarrassing—so it's important to consider each person as an individual.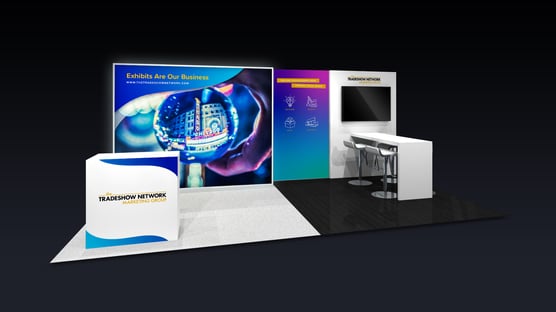 "Everyone wants to be valued, to know that the work they do is seen and important, but they are motivated by different things," says Social Tables vice president of people Samantha Cicotello. "One might like public recognition, one might like something more personal and direct, one might like money or incentive travel—you have to know what matters to each person to make it meaningful."
2. Encourage gratitude at all levels.
A boss can thank subordinates—but so too can members of a team express gratitude to one another for an overall atmosphere of thankfulness in the workplace. "One way we foster constant appreciation is by encouraging our [employees] to … send positive reinforcement to each other through our TinyPulse [employee engagement] platform any time. The praise can be for big things like helping with a project or small things like getting coffee," says Cicotello. "The cheer goes directly to the person being praised but can also be shared publicly with the office."
3. Make it personal.
In addition to celebrating business achievements and milestones, employees appreciate recognition for non-work events and occasions as well. "We do a variety of things to engage our team and to encourage socializing that does not revolve around a work-related discussion," says Courtney Lohmann, director of culture at Koncept Events. "Every month, we have a birthday celebration. Each employee fills out their 'rider' so that we know all of their favorite things. Then the birthday celebration is framed around their preferences. We host wedding and baby showers for our team members."
She says they also celebrate other life events in a personal manner. "A favorite one was for our warehouse coordinator, Craig Kalpakian. He was getting married and at the time, was the only male employee. We all dressed up in our best manly outfit and threw him a barbecue-filled man-shower to celebrate. We also have fun midyear celebrations to thank everyone for the hard work they put in through our busy season, like a recent cruise where each staff member was able to invite a guest. We don't just celebrate our business successes, we celebrate everyone's personal successes too."
4. Engage a team.
Gifts, meals, and material tokens are ways to thank a team, but some event professionals say that a hands-on activity can have a longer-lasting impact. "This year [for the the holidays] we will be doing a special dinner as well as an activity. I always try to do things that engage the creative spirit and get the juices flowing for the coming year. I think it's so important to take the time to stop, reflect, and refresh with your staff," says Sterling Engagements principal and creative director Alexandra Rembac.
Hugh Lee, president of Fusion Productions (the company that runs the DigitalNow summit) agrees. "We have quick creative events to reinforce our values, [reward] talent, and show gratitude. For example, prior to Halloween each [staffer] received a formal R.F.P. in their email from the [fictitious] American Association of Pumpkins. The request was to demonstrate their new brand and reinforce an objective of member engagement and diversity. Each person was given a pumpkin with the charge of [decorating it in a way that] answered the R.F.P. Then [we held] a complete presentation, voting, and luncheon with awards—all to build a sense of creativity, convey thanks for being part of the team, and provide a different type of reward."
5. Go off site.
For staffers otherwise tied to their desks, a chance to get away from the everyday environment can feel like a reward in itself. Lee says that Fusion offers "thank you days off," as well as travel opportunities even when not tied to a specific business objective. "We try to take an employee who does not usually travel and see our work on site," he says. "We tie working from home and remote to a sense of reward and trust from the group." And on the flip side, he says, "For those that travel, we encourage them to stay a weekend and have their spouse or friend join them."
6. Mark milestones.
It's the age of millennials in the workforce; gone are the days when a typical worker spent an entire career at one company. But when employees are loyal to the team over a long period of time, event pros suggest returning the loyalty by marking and celebrating their milestone occasions. "We have bigger 20-year recognition and gratitude awards, which includes a trip to a place they always wanted to go along with the time off and fun money." Examples have included a cruise and a trip to Ireland.
7. Money talks.
While showing gratitude can be free—taking the time to simply say "thank you," for instance—financial incentive is a welcome reward. "We recognize everyone's contributions and create a team atmosphere through our quarterly gain sharing process," says Lee. "We take 12 percent of total net profits every quarter and they are provided equally to every employee. That ensures a culture [in which] everyone wants to help the other, and each person's contribution is equal. At the quarterly distribution meeting we go over every project that contributed, show the media from the production, and a video clip testimonial from the client. The objective is to tie recognition, success, and financial all together."
8. Give back as a team.
One way to inspire an atmosphere of gratitude is by gathering a team to give back to others. "Around the holidays [I host a] holiday dinner [for my team]—but I also try to reverse the mold and we give," says Rembac. "We give in an assortment of ways, from feeding the homeless the day before Thanksgiving to volunteering at certain shelters like Hope of the Valley. It's in our mission to pay it forward and I'm so grateful to have a team that loves doing it with me as much as I do."
9. Express gratitude every day.
Even with jam-packed schedules and remote or traveling employees, event pros say it's important to express gratitude not just at the holidays or birthdays, but as frequently as possible—making gratitude part of the corporate culture.
"The best way to thank your employees is by creating a happy place to work every day," says Cicotello. "It's important to be thankful for the efforts of your team all the time—not just around the holidays. I've seen efforts like 'employee appreciation day' actually decrease morale. Clearly the message is meant to be positive but the employees end up thinking, 'I wish we were appreciated the other 364 days too.'"
Guest blogger: ALESANDRA DUBIN - https://www.bizbash.com/style-decor/social-events/article/13232572/9-smart-ways-to-thank-an-event-team