Whether you specialize in inside sales or are a field sales pro, you have likely picked up a lead or two at an event or trade show at some point in your career. While trade shows can be an effective place to meet and connect with qualified potential buyers, there are alternatives to finding these high-quality leads when attending a live event isn't in the cards. Unlike an event that draws a specific crowd, the online space could have your content and message in front of anyone. You want to make sure you are attracting the right potential buyers, not just anyone with an internet connection. Here are some ways to generate qualified leads in place of live events and trade shows.
1. Host webinars and online workshops.
I would be willing to bet that you or someone at your company has knowledge or expertise in a topic that is of interest to your ideal customer. Package that information to create an online workshop or webinar and share the information digitally to begin building a relationship with new leads.
According to Xant, 73% of marketing and sales leaders credit webinars as a way to generate high-quality leads. What makes webinar attendees high-quality leads?
When a participant registers for a webinar or online workshop, they are sharing valuable information. Many webinar hosts ask for information such as company, industry, organization size, and current software tools and systems before an individual can register for the event. With this information, your sales team can create a custom outreach plan to keep these leads engaged throughout the sales process.
If you haven't hosted a webinar before, don't fret. This post has a step-by-step breakdown to walk you through the webinar hosting process.
2. Attend virtual conferences.
Virtual conferences are rising in popularity. Not only are they more cost-effective to host and attend, but they are also very accessible for participants all over the world, especially if materials are available for attendees after the fact.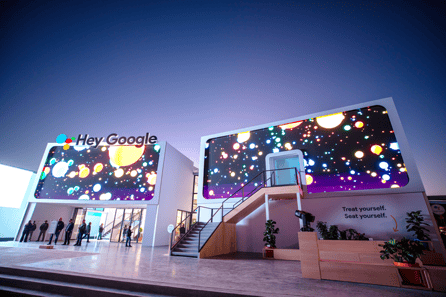 By attending and being an active participant in virtual conferences, you can make valued connections that can lead to working with qualified leads. At virtual conferences, you can often engage with other attendees in digital classrooms and chat areas to ask questions and discuss the content you're consuming.
Also, speakers at virtual conferences can make great connections. If you learn something valuable from a speaker at an online conference or hear a topic you would like to learn more about, having attended the event gives you a great connection point. You could then follow up the online speaker's talk with a LinkedIn message thanking them for their presentation and asking to connect.
3. Focus on email campaigns.
When was the last time your email messaging got a little fine-tuning? In the absence of attending live events, working on your email campaigns and nurturing sequences can be a worthwhile activity.
Use this time to dive into your email campaign metrics to understand what messages have resonated with your audience. Looking at open rates, click-through rates, and other metrics related to the specific goals of the campaign provides valuable insight that can drive your future email strategy.
When you're ready to step your email game up, begin by defining the goals and parameters of your upcoming campaigns and sequences. What do you want the recipient of your email to do? What does success look like? Here are some ideas:
Promote the sale of a specific product or service (number of units sold from an email)
Gather registrations for an upcoming online event (number of registrations from an email)
Convert current email subscribers to paying customers (amount of revenue generated from an email)
Once you have the goal of your email campaigns defined, determine how the right potential leads will see your content and decide to opt-in. Here are some important questions to consider:
How did the reader receive this email campaign? Did they opt-in on a specific piece of content? If so, what was it?
What challenges is the reader of this email facing? How can you help them overcome this challenge?
What would make them lose interest in receiving emails from you?
What next step do you want the reader to take after seeing your email?
After this step, you can focus on creating relevant messaging that moves the reader closer to taking action with each email. Determine the content elements and frequency that will be most relevant for your reader.
You can also set up an automation strategy to streamline your email messaging without losing the personal touch your contacts are looking for.
4. Leverage paid social media.
Working in sales, you may not be the person in charge of your company's paid social media ad spend (this usually falls under the marketing umbrella). However, you may want to check in with your marketing team to ensure their paid ads are getting in front of the right leads.
Because you have valuable information on who your ideal customer is, you can provide this data to your marketing team to make sure your target audience is included in your company's paid advertising.
Smart targeted content can help get your product or service in front of the right people. When your company's content targets the right leads, it makes your job as a salesperson much easier.
5. Refresh your website's home page.
When was the last time your company's website got an update? Again, though ownership of this task often falls under marketing, as a sales professional you should have some oversight into the messaging and user experience your potential customers have when visiting your website.
Head to your company's website aiming to look from the customer's perspective. When you arrive on the home page, is it easy to understand what your company offers? Is your site intuitive to use and easy to navigate? If a potential customer visits your website and is ready to talk to the sales team, can they easily figure out how to get in touch with you?
If the answer to any of these questions is no, you are potentially leaving quality leads on the table. By working with your marketing team to make these updates, you may be able to appeal to more website visitors who are ready to invest in your product.
6. Personally share your freebies or premium content to interested contacts.
Building your own online presence as a sales professional is a value-added activity. By keeping your social media profiles up-to-date and sharing valuable free content on a regular basis, you can establish trust with your audience that can lead to potential sales down the road.
When you build a trusted online presence, you can also be a trusted resource when you personally share a freemium piece of content with an engaged contact.
For example, let's say you regularly post content on your LinkedIn, and have a connection who fits your ideal customer profile who regularly comments and thank you for what you share. Shooting this person a message thanking them for engaging with your posts and sharing a freemium with them directly is a good way to deepen the trust you've already built with them, and can set the stage for a professional relationship where they can benefit from learning about your products and services.
7. Lean into relationships with existing customers.
It's no secret we recommend adopting a flywheel over a sales funnel. By implementing a sales funnel strategy, you have to attract a large number of leads to (hopefully) convert a small percentage of them to customers. When you use a flywheel approach your customer is at the center of the sales process, and the positive experiences of your customers are what drive new business.
Some of the most effective ways you can leverage current customer relationships to meet more leads include adding positive customer use cases in your sales messaging, offering referral incentives to your current customers, and asking current customers if they have any contacts who are navigating the same problem you helped them solve.
Connecting with leads face-to-face is a valuable tactic, but it isn't the only way to get in front of new contacts. For more advice to help you find leads online, check out these social selling best practices.
Written by Lestraundra Alfred - @writerlest - https://blog.hubspot.com/sales/generate-leads-virtually