Meeting industry professionals must stay on top of industry changes and develop new strategies to emerge as winners in an ever-evolving meetings and events game. Here's what Midwest meeting professionals say about emerging trends for planners to focus on.
1. NEW PLANNERS AND NEW ATTENDEES.
The meeting industry was not untouched by the Great Resignation, an ongoing economic trend where employees voluntarily resigned from their jobs in mass beginning in early 2021. Leslie Johnson, director of sales at VISIT Milwaukee, says she sees a lot of younger planners and attendees on tradeshow floors today. "We saw a lot of seasoned planners retire during the pandemic, and a lot of younger planners step in to fill their place," she says.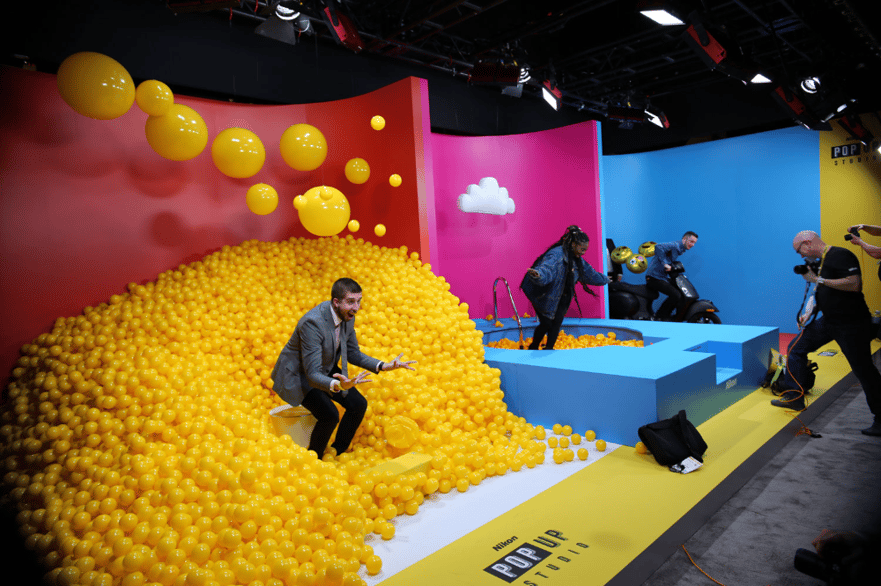 Younger attendees present opportunities for planners to reinvent meetings and events. For instance, Millennials, who now comprise 35% of the U.S. workforce, place a high value on face-to-face meetings if those meetings offer novel experiences they can share on social media. They will not attend meetings that offer experiences they also can get digitally.
Less experienced planners have some big shoes to fill as they meet these expectations, adds Johnson. "We lost a lot of seasoned planners and hoteliers during the pandemic but that brings opportunities for those of us in that mid-range as we transition to a younger demographic," she says. "It is a wonderful opportunity for people of my generation to bridge the education gap between what a seasoned planner instinctively knows, and a new planner hasn't yet experienced. We need to let them know we are here to help educate, connect them with individuals who can help, and give them ideas that can help them execute their vision and experience."
Nathan Hermiston, senior vice president of convention sales and services for Visit KC, also sees younger planners stepping up. He says younger planners bring different energy to the planning space. "Younger planners challenge suppliers to think outside of the rates/ dates/space box that we often (but not always) were put into before," he says.
On the venue side, he says new planners' out-of-the-box thinking keeps things fresh and demands venues think differently about their space. Venue operators now must consider: What is unique about our space? How can we use our space differently than in the past? What local subject matter experts or unique offsite venues do we have that can complement what our clients are asking for today?
2. LONGER LEAD TIMES
VISIT Milwaukee's Johnson says lead times remain shorter than ever, a trend she expects to continue as people get accustomed to meeting again. But, she says, it's a trend that won't last. "We are seeing some leads that haven't found a home for a meeting or event in 2023," she says. "There is a lot of short-term activity to be aware of." However, she cautions planners not to work on tighter timeframes, thinking this is the new normal. Longer lead times are coming back and as they do, it will become harder to secure space within shortened lead times.
"Planners now look to book out as far out as 2027, which is great," she says. "There was a time when everything was extremely short term, and we weren't seeing any volume at all."
3. MAKE IT MEMORABLE
Meeting hesitancy has driven up requirements to make meetings more memorable than ever before, adds Kourtnee Carroll, sales manager at Kalahari Resorts & Conventions. "It's more about the experience than the meeting," she says. "People are looking for different entertainment and a fun, full experience."
Attendees now expect events to deliver unique experiences they cannot get anywhere else. A behind-the-scenes tour of a unique attraction, a VIP dinner or reception at an exclusive venue, or a personal meeting with a local subject matter expert are all things attendees feel fulfilled by, according to Carroll.
The experiential trend includes building in time for attendees to get out and explore, adds Johnson. "Milwaukee has an amazing lakefront, and too often, attendees never take the time to explore it," she says. "We encourage attendees to explore the city, so they get more than just what the convention offers."
"The meeting is important, but people want time to explore," she adds. "They want to go out and experience the city. That is more front of mind for planners than before," she says. "We recently had a group host a reception and tour at the Black Holocaust Museum. We put together a shopping and food map of the neighborhood for the group to use after the reception."
Making it memorable also includes an investment in quality products and furnishings, adds Hermiston. "We have all seen venues with tired banquet equipment or the same old white linen/rounds/banquet chairs," he says. "Investing in unique offerings creates a totally different dynamic in a room. The investment a venue makes into itself will pay off."
4. CITY SUPPORT
More planners want to speak with city officials before bringing their event to a city, according to Johnson. She explains COVID-19 taught them not every city was receptive to meetings and conventions. "Some cities were shut down for a very long time and planners put in a lot of work rebooking their events," she says. "Planners noticed some cities are incredibly supportive of events while others are not. Planners now want to meet with city officials to gauge their support of tourism and events."
Increases in violent crimes and social unrest in urban areas also have led to this trend, she adds, noting planners want to know how the city plans to keep attendees safe. "They want to know that they have the support of the police and fire departments, and to learn how they will keep them safe," she says. "The unrest of the last couple of years impacts attendees, and planners have to take that into consideration."
5. MAKE IT PERSONAL
Personalization is also a trend for planners to focus on, Hermiston adds. "Planners seek to be recognized for what a group brings to the community and the impact it makes," he says. "One area destinations and venues miss out on a lot is utilizing their digital outlets to communicate with and recognize conference attendees. Activating these digital assets is a soft expense that comes with a big reward. Branding is expensive, and venues charge a lot for it."
While there is overhead and logistics involved with personalizing through digital assets, Hermiston feels venues could offer soft concessions that beef up digital recognition and make groups feel welcome.
Personalization, he says, makes conference attendees feel they are part of something important and Hermiston says, "that the event is worth their time. The decision to attend meetings and conventions is as narrow as it's ever been, but creating that unique space and unique experience reinforces the value."
Johnson suggests getting creative and personalizing the experience from the time attendees arrive. This means when they step off the plane, they are greeted with welcome banners. As they taxi to their hotel, they see billboards welcoming them. When they flip on their hotel TV, there is a welcome ad.
"Even doing simple things like printed menus with their names on them or a cocktail menu that ties in fun facts about their organization make attendees feel recognized and welcome," she says. "Put window clings on city windows or the organization's colors in retail windows. We had an Alpha Kappa Alpha event here (shown above: to personalize the event space, planners and hotel staff inserted different elements of Alpha Kappa Alpha's branding throughout the site, including their colors in the main lobby). The planner said if you put anything pink or green in the window, attendees will buy it. But beyond that, it's a way to show we are welcoming them into our city."
Whatever is done, Hermiston encourages planners to make it authentic and purposeful. For instance, consider the welcome comments speakers make. "We all have generic welcome comments that get glossed over by attendees," he says. "But think about how different it would be if you host a reception at a local brewery, for ex- ample, and the master brewer or head distiller talks to the group about why it's important to him they are there. Those messages resonate, and when a message is authentic and well delivered, it can have enormous impact."
6. FANTASTIC FOOD
Chef-carved alligator, themed food trucks or hometown barbecue are all in season with food and beverage, notes Carroll. "We get a lot of requests for creative and different food," she says. "We recently did chef-carved alligator. People visit the Kalahari for a unique experience. They don't just want banquet food. And our chefs are ready to do some really creative and fun stuff."
Meeting unique dietary requests is now an expectation rather than a request, Carroll adds. "We are not getting as many requests for gluten-free food as we used to, but we still get them as well as requests for vegan, Keto or other dietary restrictions. We are happy to accommodate these requests."
Johnson stresses more people want to dine on locally sourced foods. "Planners want that local flair," she says. "They want local ingredients and food produced by local vendors."
More than ever before, planners are budget conscious about F&B, adds Johnson. With rising costs and food shortages, it's essential that planners monitor what's happening with the food economy and know how it impacts their hotel partners, she says. "They need to be honest and say, 'This is my budget. What can you do for me?'" she says. "Then restaurants can look for options that fit best within that budget."
Inflation and supply chain issues have hit the catering world, Hermiston stresses. "We are paying more than ever before for F&B, and venues are having difficult times procuring products they need in a timely manner. Planners must take this into account as they craft custom menus."
Hermiston also suggests that sustainability tops planners' priority lists. While F&B can be a high-waste field, he says he's seen more requests from planners and genuine investment from venues in quality, compostable products, cutlery, dishes, etc.
7. RIGHT-SIZED TECHNOLOGY
"We are seeing entities truly revisit their tech investments for their events. It's the classic 'Maserati vs. a Coupe Sedan' conundrum," Hermiston says. "If your attendees/stakeholders need the best, then invest in it. If they need the basics, invest in that. Technology is expensive. You need to identify the size and scope of your needs and invest accordingly."
Some virtual meetings may only require a Zoom link versus a huge online platform or a simple A/V setup versus one that also offers live video streaming and other functionality. A tremendous change with technology, adds Johnson, is a pivot away from virtual and hybrid events. "We just asked our advisory council about hybrid meetings, and planners are saying they want to move away from them," she says. "I don't think people always understand the costs of a hybrid event. We are seeing more people record events and share the recordings afterward with those who couldn't attend in person."
The rules of the game for meetings and events are constantly changing. But a focus on these seven trends can help planners knock their next meeting out of the park.
By Ronnie Wendt - https://midwestmeetings.com/2022/11/01/7-trends-to-talk-about