So, you're a new company, looking to expand your business and get your name out there. You decided attending a trade show would be the best way to do this. Exhibiting at a trade show is a fantastic idea. Sales conducted on a face-to-face basis are still a very popular way to generate business, and a lot of it is done at a trade show. Here are 7 tips to help take your company to the next level at a trade show.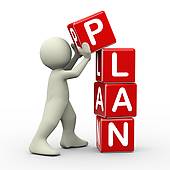 1. Plan Ahead
Developing an overall strategy in the months leading up to a trade show can make the event an unequivocal success. Once you've decided that you would like to attend a trade show, sit down with others at your company and define your goals. Create specific, attainable goals and objectives to optimize sales and leads produced at the event. After you have settled on these goals, craft a pre-show marketing strategy. Most trade shows will supply exhibitioners with a list of pre-registered attendees, and you should use this list to contact those who will be at the show. Send emails, snail mail, and newsletters to these individuals, and let them know what your company and your trade show booth has to offer. Also, consider getting in touch with your current customers, even if they are one-time buyers. Reach out to as many consumers as possible in order to generate traffic to your booth before the show starts. Design specialized, eye-catching materials that fit your organization's overall marketing message and brand your company well. Taking these steps will elevate your startup to a professional level, separating you from the competition.
2. Invest in a Display Booth
The design and size of your trade show booth can really help you stand out amongst the numerous other companies exhibiting. If you can afford it, build a customized booth. The original look of a custom booth is worth the cost and effort because all of the details are up to you, allowing you to brand your organization. From custom logos to vibrant colors, specially built booths give you total creative control. But if you can't afford a custom booth, there are other options. Consider buying a smaller booth, and be sure to include a pop-up display or banner stand. As long as your booth is eye-catching and interesting, attendees will stop by and inquire about your business, leading to fruitful leads and increased sales.
3. Make Your Message Clear
When exhibiting at a trade show, a clear, uniform message encourages visitors to your booth to remember your company. Prep your team with specific and finely tuned talking points to ensure that the message remains consistent. Rehearse these points with your team so that they fully understand what aspects of your organization you want to communicate to attendees. Think about how you can create buy-in among booth visitors and what key metrics you can share. Tie these ideas into your overall marketing message, and remember that you're telling a story while pitching to potential customers. Paint a picture for attendees; don't simply list the features of your products and services. Encourage visitors to emotionally identify through your company's message.
4. Pick a Good Floor Location
Your booth's location can increase the traffic to your trade show booth. Certain positions on the floor, like corners, islands, and peninsulas, will naturally draw greater attention as more individuals pass by. Not all events will allow you to choose your booth location, but if they do, select a highly desirable spot as early as possible. Spaces that have traffic coming from more than one side of your booth are the best choices. As individuals continually pass by your booth, they will be more likely to stop in and see what you have to offer.
5. Catch Attendees' Eyes
Aside from a stunningly designed booth, find other methods to encourage attendees to visit your booth. Giveaway items, swag bags, and other promotional items are all great ways to entire people to come into your booth and take a look. When choosing giveaways, think about things that will be of use long after the show ends, that will act as a conversation starter, and that will offer higher value. Always be sure to include your company's logo or insignia in order to increase your visibility. Contests are another means of attracting attention to your booth. Think about utilizing social media within games, such as an Instagram photo contest. Anything that will pique the interest of those walking around your exhibit will help attract visitors, increasing the number of potential leads you can create. As always, back up any gimmicks you might use with a quality message and a strong sales pitch.
6. Network the Right Way
Connecting with people during trade shows is important, especially if you're a startup business. However, be careful not to spread yourself too thin. Always have someone stationed at your booth who is standing. Sitting down connotes disinterest and a lack of enthusiasm. These traits will turn visitors away, regardless of the aesthetic appeal of your booth. Designate some staff members to roam the trade show floor, inviting people to your booth. Don't simply rely on everyone to walk by. Then, once the trade show ends, follow up with the contacts you have made. Collect emails and other personal information when you're connecting with visitors in order to get in touch in the post-show phase. Often, the greatest mistake exhibitors make is forgetting to follow up with leads. Not everyone wants to buy during the show, but they will likely be more open to it once the event ends. Following up turns leads made into real sales.
7. Just Go
Even if you cannot afford to spend money on a booth, attend a show anyway. Ask the host of the event for a free pass to the vendor and exhibit area. Then, you can walk around and network with those within the industry. Exchange business cards, and get to know people. Building personal connections will help you establish your brand. Attending a trade show, even if you're not exhibiting, will show your competitors that you are a force to be reckoned with in years to come.
With these tips, the time you spend at a trade show will prove fruitful. Taking the right steps before, during, and after an event will spark interest into your business and will create loyal customers for years to come!
Guest Blogger: Laura is a content crafter and a research guru with the Marketing Zen Group. She writes about trade shows, marketing, and small business. When she's not blogging, Laura loves all kinds of physical activity, ranging from yoga to ice hockey. She also tinkers with technology and follows pop culture closely. Connect with her on Twitter @l_mcconney.