When you are planning for the conference or trade show of your dreams, the last thing you want is to be facing down the logistical nightmare of cancellation. But that's precisely what's been happening to event organizers around the world — and that's why event cancellation insurance needs to be on every planner's checklist.
Whether it is because of a spreading pandemic, an incoming hurricane or an air traffic controller strike that grounds all your members, having to call off your event because of something out of your control leaves you feeling powerless, frustrated and exasperated.
Every event will be covered by some form of insurance, whether that is through your planning company, your business liability policy or through a policy you bought just for the event itself. But no matter who is providing your insurance, in the wake of the COVID-19 pandemic, we now know that one of the most important questions to ask your insurer is: Does my policy cover cancellations, and does that include biological causes and epidemics?
The answer is not a simple one — because vanilla events policies will generally not cover cancellation. And even if you do buy extra cancellation coverage, that typically excludes epidemics and biological causes unless you pay for an upgrade. In one now-infamous case, the insurer for the Cannes Film Festival is said to have offered that extra layer of protection, and according to published accounts, the festival passed on it — leaving themselves holding the bag for any costs involved in potentially cancelling the international event (that's still currently on the books for May 12-23).
As you are looking to plan your next event, here's a simple checklist to consider when revising insurance options:
1. What is the minimum coverage required by my venue?
Typically, that insurance will be a general events liability coverage. Those policies cover things like injuries or illnesses incurred by people at your event. They also cover damage do the venue.
2. Will that coverage kick in if something forces me to cancel my event?
In general, the answer is no — unless you buy an additional layer of coverage known as an event cancellation policy. Those will protect you from costs incurred and deposits lost if you have to call your event off because of something beyond your control – like say your host city declares a state of emergency. But keep in mind, if you simply choose not to hold your event, either out of fear or the fear your attendees may have, or even because of low ticket sales, you most likely will not be covered. In general, the cancellation must be due to circumstances out of your control before it is covered.
3. What might be excluded from that policy?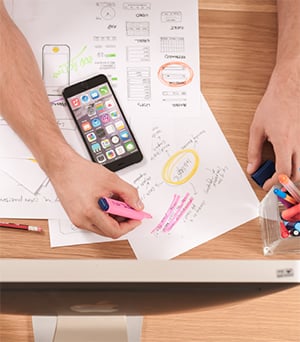 As we now have seen, biological events are often excluded from coverage, leaving people holding events during the coronavirus without insurance coverage, even if they had purchased cancellation coverage. Looking ahead, ask the deeper question: What else might be excluded? In general, it is best to prepare for the next disaster, keeping today's situation in mind.
4. Ask yourself, what else keeps me up at night?
Some policies exclude mass shooting liability. Some policies exclude cancellations due to labor disputes. Make sure to communicate with your provider, because there might be other exclusions that would be good to know about in advance.
5. Think twice about turning down extra insurance, but also avoid over-insuring.
Being protected sets your mind at ease, but you can't protect yourself from everything. By the time you get through all the possible coverages and then ask about meteor strikes, you might take a step back and ask — what am I trying to cover, what is the real risk and what is at stake? Only you and your team are in a position to say what is worth insuring in your particular case, but it is best to be making that decision with open eyes rather than just signing a policy blind and hoping for the best.
Guest Blogger - Michael Giusti. Michael Giusti is a senior writer at InsuranceQuotes.com. He has worked as a journalist for more than 20 years, specializing in business, insurance, finance, technology, automotive and industry-focused writing. https://www.tsnn.com/blog/5-insurance-questions-consider-your-future-events