Contracting audiovisual services is one of those areas of meeting planning that can be a mystery—and a potentially expensive mystery—for veterans and newbies alike. Planners venturing outside of their comfort zone and into the tech- and labor-intensive realm of the AV supplier can arm themselves with knowledge by asking the following five questions.
1. How can I make the best and biggest impact with my budget?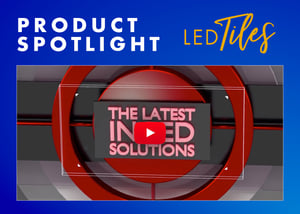 You want to give your meeting or event attendees a memorable experience, but sometimes your vision can be bigger than your budget. When you sit down with your AV partner and share your vision for the event, ask them how you can bring it to life without breaking the bank. They can offer suggestions on how to accomplish your goals with features and elements that maximize your budget. You can still get that "wow" feel with a little creativity and collaboration with your AV partner.
2. What is your experience with the venue?
AV teams handle multiple shows all over the country, so chances are they've worked in the venue you're using. They know the ins and outs of the venue, such as room sizes, layout, load restrictions, venue policies, lighting needs, windows and columns. Ask them what unique challenges or opportunities there may be with the site and how to utilize the space best.
3. What tools will you use to collaborate and communicate?
Communication between the planner and AV partner is critical for the event, especially as things change in the planning process. For example, schedules and layouts change.
You want to make sure everyone has the latest version of vital documents. Tools like Microsoft Teams, Basecamp, Dropbox and Google Docs make it easy to communicate and collaborate. AV teams need to be willing to use their clients' communications workflow and tools if they have preferences. And, event planners should not be afraid to ask for a tutorial on the event production software the AV team uses.
4. What other services do you offer?
You might not be aware of all the services your AV partner can offer. While you may be thinking of just sound and lighting, your AV partner usually offers other services, such as webcasting, scenic design, video production and creative content development. While some AV companies may not offer a service, others usually have partners that do everything you need and will roll everything into one well-managed production.
5. What do you recommend to maximize our experience?
Even if you have a clear vision for your event, an experienced AV partner can offer suggestions that can make a significant difference. Be prepared for lots of questions and be willing to share a deeper dive into your vision. Sometimes it's a technical recommendation that will improve the sound or visual quality of a presentation, or it may be something spectacular they did for a past client. Whatever the case, lean on your AV partner's expertise to help take your event to the next level.