Pandemic-related shifts in both company protocols and consumer behaviors have forever changed the ways in which we come together for industry events such as trade shows and seminars, or consumer marketing events like expos, conferences and festivals. The unprecedented global shutdowns have reinforced the need for in-person events, while simultaneously creating new challenges for event organizers. Achieving your event goals is now more difficult than ever. But when these obstacles are properly overcome, in-person events can also be more rewarding than ever. In the fine jewelry industry, we had exhibitors reporting record-breaking commerce at our show this past year. Here are four foundations we discovered that will ensure successful industry events in this new "normal."
1. Prepare for multiple scenarios.
Stay informed and assign a point person to keep track of local and national health and safety requirements. Work closely with your venue, health experts and your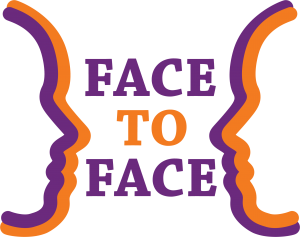 legal team as guidance changes and keep your websites updated as the rules change. Do your best to plan backup dates for your event, with schedules negotiated in advance whenever possible with the venue and cancellation policies clearly defined in all contracts.
Work closely with your venue partners as circumstances change. Strategize with your management team regularly and be prepared to adjust the format of your event. As an example, we worked closely with our valued venue partners at The Venetian who helped us shift dates from June to August in 2021, back when that seemed a good idea at the time! Then when planning for our August in-person event, we prepared double drafts of all communications and signage (e-blasts, press releases, copy for website) to be ready for multiple mask mandate scenarios, pending CDC guidelines. That type of strategic preparation assures flexibility for quick reactions and implementation and helped us greatly when the Delta variant started becoming a big concern just weeks before our show.
Event producers must always be thinking about alternative scenarios and be ready to adapt as needed. This also relates to planning multiple ways to engage with your audience—plan for in-person but also have a strategy for those who are not able to attend in person for whatever reason.
2. Perfect remote teams and virtual customer contact.
Virtual connections are here to stay, and the technology continues to improve, making it even more practical. Remote teams are now the new normal. Customer video/virtual interactions are also increasingly popular. To become a leader in any industry today, it is imperative that you make yourself and your team available. Focus time and attention on keeping your team motivated and engaged even when not able to be face-to-face and do the same with your customers. Invest in proven technology to ensure seamless interactions for your staff and your clientele. For both event planning and actual production, offer the flexibility of virtual meetings or appointments, allowing your exhibitors, attendees or customers to meet how and when they prefer. Video conferencing creates effective personal touch points, even if some attendees cannot meet or attend in person.
Consider archiving high-quality content (such as keynote addresses) for longevity beyond the live event dates. Online content can enhance your SEO and strengthen overall event engagement
3. Learn and share.
We keep saying that we are "all in this together," and it's true. Be sure to learn from events that came before you. Read the trade headlines in your industry, attend networking events with other event producers, join forums or groups on social media platforms like LinkedIn and Facebook to hear how others are overcoming obstacles or to avoid making the same mistakes. Don't be afraid to ask questions or get advice from others in your industry. Take notes at the events you attend—what worked from your perspective, what didn't. As our jewelry team launched the first RX U.S .show post-pandemic in March 2021, our team attended and learned from other trade show organizers' shows in different industries to evaluate health and safety measures put in place and how they worked in practice. We then shared our learnings with many that came after us, both within RX globally and with other show organizers. We welcomed each other at events, happy to share learnings and help bring in-person events back for everyone.
As you gather valuable information, tips and dos and don'ts, be willing to share. Sharing of best practices will ultimately help us all find creative ways to continue getting together in person safely. The more comfortable people feel attending live events, the better for all of us and commerce in general.
4. Evolve and take risks—quickly.
When the going gets tough, the tough get going. Don't wait for a sunny day; now is the time to explore. Take risks and be creative. As you brainstorm new ideas, always be thinking about how your brand or the format of your event can evolve to better serve your customers or your audience. When we made the difficult decision to postpone our jewelry industry spring trade shows in 2020, we knew we had to react quickly and think outside the box. We accelerated new launches, including our first virtual show at the height of the pandemic; a subscription-based, members-only forum for professional content within the jewelry industry; and a year-round virtual marketplace for sourcing, powered by best-in-class video meeting technology from BOSS Logics, all of which produced great learning that is helping us to shape our 2022 offerings and events.
Manage expectations as you launch new ideas and know that all great inventions and discoveries go through a learning curve. Don't be afraid to fail. If your first virtual or hybrid event does not achieve the results you hoped for, learn from it, evolve and come back stronger with a new idea the next time.
To sum up: Plan for surprises, learn quickly, share what you learn, get very good at going remote and evolve. Do it all with efficiency and courage. When you keep things positive and proactive, you can solve your customers' problems before they even arise. That type of management creates loyalty and satisfaction and helps build a better marketplace for all.
Guest Blogger: Sarin Bachmann is the Group Vice President of RX Jewelry Group. Included in her portfolio are JCK, Luxury, JIS events, as well as JCK Magazine, the new digital marketplace, Jewelers Source by JCK, and the educational hub subscription service, JCK Pro.