With our 2023 Event Trends Summit just around the corner, we are taking a closer look at the nine trends that we will be looking at. Before we bring on our expert speakers to give their view on the trends for the year ahead, this preview identifies the trends and showcases some of the related topics. Based on the data we collected and analyzed in our State of Business Events report we see nine key trends that will impact 2023 and beyond. All of these trends are in some way a consequence of the Covid pandemic and current uncertain economic climate, each with specific nuances and twists.
1. The New Rules of Travel Planning
We are and will be traveling differently. The way we select destinations, how we choose if we're going to travel to attend an event, to go to a meeting, or on a sales call is changing, and we think that it's going to continue to change in 2023. Reports out from a number of different sources, including reports from the Global Business Travel Association (GBTA), show and forecast business travel recovering quite well, albeit not as well as leisure travel. Some predict 2023 or 2024 will come close to 2019 numbers.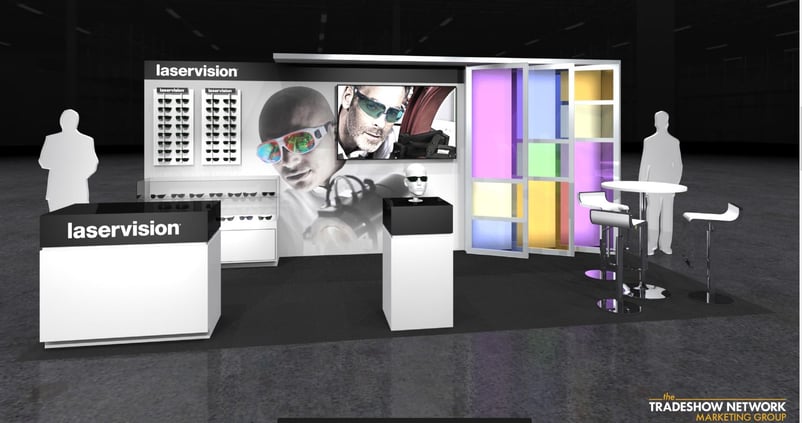 What we're really interested in is how those things are changing, particularly when it comes to where people are going and when people are going to meetings and events. Is this trend of bleisure really happening? Are people traveling the whole week rather than just for the weekend, but then doing a number of pleasure activities on the same trip? A lot of statistics suggest that, but we want to hear the stories, and we want to see the data.
On Wednesday we have Catherine Chaulet Katherine, CEO, Global DMC Partners, joining us as well as Nancy Tudorache, regional vice president, the Americas, GBTA. Chaulet has some interesting data to share from the incentive travel and from the destination management company perspective, while Tudorache will be sharing data and her insights from the business travel perspective. Chaulet will cover the latest trends in destination selection and how incentives or luxury group business travel is changing. Of course, the overarching theme is the long-term impact of the Covid pandemic. This includes the remote work experience that a lot of companies are in right now, and also economic uncertainty. There are companies letting a lot of people go, particularly in the tech area and very kind of shaky economic terms for next year. So how does that play out? Is business travel being slashed? Are people deciding to travel less? Are only senior people traveling as opposed to more junior people? What is clear is that there is a lot of uncertainty.
On the flip side, the numbers are looking good at the moment, and the forecasts are positive, but we want to hear from these experts what is really happening and what can we tell at this point. Tudorache will also be able to answer things from a business travel perspective, which is incredibly useful for our industry.
2. From Event Planners to Designers of Time
As we develop our design of meetings we are designing with time as a main focus. More than ever we feel that business events and all types of business events are under pressure to deliver results.
At the same time participants want to be active and not simply attend events passively. With participants wanting to participate, wanting to take action, wanting to do things at events, we must build events that allow for this.
The idea of active participation is not new, but it's something that I think has become even more important because we've realized that we can do a lot of things around information, around watching, watching sessions around consuming content online. So if we're coming in person, if we're traveling to an event and we're being asked to do things that we could easily do online, it doesn't feel right. It feels like a terrible use of our time. And so we're asking experts to come and talk to us about this idea of how do we plan to really make the best use of time for everybody in the room, for all the different stakeholders at an event.
And the person that's gonna be talking with us about this is Greg Bogue, chief experience architect at Mart's Global Design, part of Mart's Global Events. He is focusing on the fascinating evolution of event planning toward the designing of time. If we think about the huge amount of time that people spent at meetings and events and how much that costs companies, it's important to make sure we design all that time intentionally. We need to maximize our use of time for everyone. That has practical logistical implications on conference agendas, but Bogue believes that this concept goes further than that. It's about participants controlling their own experience. This means participants controlling what content the consume, how they use a venue and the kind of sessions that they're gonna participate in.
While this concept can feel a little bit cutting edge, a little bit daring some companies are already experimenting with this kind of setups. At our recent Skift Meetings Innovation Lab at IMEX America, we left the content open-ended so that the participants could choose what they wanted to talk about and how they wanted to interact. The results were excellent with plenty of positive feedback from the attendees. Of course content curation or management of the experience is needed, but the more we give control of the experience to participants, the more they enjoy the interaction. We think it's a big trend coming up we're gonna see a lot more of this type of events in 2023 and beyond.
3. Events That Boost Remote Teams
According to all the experts consulted in our Designing for Connection report believe that with remote or hybrid teams, there's an increased need for creating events around that really boost company culture, and connect people.
Our own experience at Skift reinforces this. With many of use only meeting in-person after more than a year of working remotely during the peak of the Covid pandemic, meeting at in-person events and company retreats was important to form social bonds.
We experts predicting that most companies will adopt a hybrid workforce spending two days at the office and three days working from home each week, more team building events are likely to take place. These can be small events, they can be large events, all different types of initiatives to gather people together and events are just a great way to do that.
Joining us on Wednesday to explore what these events might look like is Juraj Holub, co-founder, Remote People. One big question that we want to explore is how are these events different from team-building or incentive travel events that were relatively common before the Covid pandemic. Part of the answer worth exploring is how these events tend to be for a whole organization rather than just focused on sales teams. Also worth exploring is how completely remote teams create these events compared to those with regional offices. The likely increase in this type of meetings is something that have been predicted, but we still lack data to prove it.
Ultimately, companies all over the world are tacking this challenge of remote and hybrid workforces in different ways, but almost all are using events to bring teams together to connect and be part of their work culture. Events are likely part of the solutions as companies look to keep the best talent that want to have the flexibility, but still want to feel like one company.
4. Taking Intentionality From Buzzword to Event Best Practice
Tahira Endean's 2017 book Intentional Event Design Our Professional Opportunity makes the case for intentionality in event design. The theory is strong, but application remains sparse. This may be changing with so much pressure on events to deliver results.
Lisa Vogel, field & event marketing leader at WebEx Events (formerly Socio) is joining us on Wednesday and talking a little bit about how to deliver on intentionality. Personalization is the core way that intentionality can be transferred from event design concept to a practical user experience. When we create event experiences that we believe our participants enjoy, or better yet let them choose that they want, and then actually make them happen, that's exciting. Whether this impact activities, content or anything in between, it can make virtual, in-person and hybrid events be hyper focused.
The idea of creating customization or the feeling of customization for any type of participant is very desirable. If we can make attendees feel that the content or things around an event are specially made for them it is likely to make them feel connected with each other and with the brands involved, and that's a big win. Vogel will cover this concept in more detail, in particular how to use event tech to make that work in practice.
5. Making Events More Inclusive — Morality Versus Practicality
One topic that is definitely not going away is diversity, equity and inclusion (DEI). The issues around the diversity are now clearer, although many would argue they are no where near to being solved. Still, many organizations are visibly trying to improve the diversity of their leadership and the diversity within their workforce. We also see better gender balances happening across the industry, which is all good news, or at least a sign that we are heading in a better direction.
When it comes to inclusivity, we're still quite far away and 2023 may be when we start to really make events more inclusive in practice. There are a number of challenges here that will be hard for events to overcome completely. For virtual or in-person events to be fully inclusive, you have to take into consideration a whole number of challenges, be they physical accessibility, neurodiversity or many others. Furthermore, when you make an event more inclusive for one audience or one type of challenge, it may be actually making it worse for people with a different challenge. It's very hard to do it right and the only option is to aim for continual improvement.
Joining us to discuss this crucial topic is Ashanti Bentil-Dhue, CEO, Good Soil Leaders. Her perspective is to look at morality versus practicality. Morally we all want to do the right thing, we ant to make our events more inclusive, but in practice that's not an easy thing to achieve. So what can we realistically hope for? And how can events change in practice in 2023? How can we understand diversity and act on inclusivity to overcome challenges in order to make events really inclusive.
If we are able to make progress when it comes to inclusivity, we may also start to see tangible benefits, in the form of additional revenue or positive media impressions, for organizations that are truly committed to this in 2023 and beyond. This could be a real game changer.
6. Event Marketing and the Field of Dreams Mentality
Planners are looking to event marketers when challenged to get people to register for events. Our data shows that the vast majority of events (77.4 percent) are finding it harder to attract attendees compared to pre-Covid. Hybrid and remote workforces and economic uncertainty are likely to blame. Added pressure on business events to deliver tangible value is likely to be keeping some attendees away.
So what kinds of business will temp people to break their home-based routines or invest their time or travel budget for event participation? For Nicola Kastner, founder at The Event Strategist, it's all about keeping the big picture in mind when marketing of events. This is what she will be discussing at the 2023 Event Trends Summit. It's easy to get stuck on short term results and putting short term results before long term strategy. And that's very dangerous because you may be able to get extra people to come to an event, but if that event isn't right for them, you could be damaging your long term strategy. On the other hand, if we see events as sort of part of this bigger picture we can market them with clear value propositions.
The next year will be a big test for many events as the pent-up demand, be it from a business or personal perspective, will be gone. The true desire for all types of business event experiences will be tested and so getting marketing right is more important than ever.
7. Designing Networking for Humanity
It may sound surprising to see networking as a trend for 2023, but this core component to all business events is more in demand than ever. This may be partially because of pent-up demand at in-person events, but our data shows that networking is the most important part of any in-person gathering.
Overall it is clear virtual events can deliver content very well but they falter when it comes to networking. In-person business events are all about meeting the right people. However, leaving networking to serendipity and conversations over drinks is simply not good enough in 2023. We should be aiming to be objective and inclusive. We need to include everyone in these important conversations, whether they enjoy drinks receptions or not. Building the necessary serendipity into the event itself and not rely on alcohol to help engineer connections is a must.
Liz Latham, the co-founder of The Community Project, is one of the leaders in rethinking the idea of networking at events can be. She is finding ways to make business networking more efficient and better for everybody by keeping content and the center of networking.
Lathan has been doing a lot of work on building communities, including with the Google Experience Institute (Xi), and is evolving the concept of effective business networking to enable business events to create a sense of belonging. Furthermore, this enables organizations to either form long term communities that then interact at events or instant event communities that only exist for a short time. Either option can be extremely productive for participants making those events that create them stand out.
8. Why Events Are Now Top Drivers For Revenue Growth
There are a lot of nuances to 2023 that have the potential to change how we look at events as drivers of revenue. The global economic uncertainty and political instability are big factors. There are also more laws and regulations coming out that directly or indirectly impact events. With Google soon to eliminate cookies from Google Chrome, many marketers are going to shift their focus and spend towards events. It's hard to predict the full impact of this trend, but opportunities and challenges surely lie ahead. At the very least this trend will rejuvenate the link between sales and events.
Event tech companies such as Hubilo are at the forefront of this and encouraging their clients to use their platform to make important data driven decisions around events. Vaibhav Jain, CEO and founder of Hubilo, is going to dive into the more detail of event tech platforms can really help with this. I will be interesting to understand from the event tech founder perspective, how that changes will impact events in 2023 and beyond.
9. What Really Counts and Can Be Counted
Last, but definitely not least, we are looking at new ways of measuring return on investment (ROI) for business events. How we can measure the outcomes from events and map those on to the objectives of the same events. As we move towards organizations making more data-driven decisions and we look at events becoming more important in terms of sales we also need more sophisticated tools and techniques to demonstrate that they are worthwhile. While ROI has always been a bit of a mystic art we're happy to have Jesse Gainer, director of growth strategy at C2 International, joining us to talk about what really counts and what can be counted.
There are many ways of measuring the success of events. Things like NPS scores, satisfaction ratings and anecdotes of deals happening. But to accurately assess the return on investment for a sponsor or a participant, that's really where things can become very clear. The whole events and meetings industry can always benefit from providing clear ROI to sponsors and participants. Standardizing this process can only put the industry in a stronger place as when it comes to economic uncertainty, the more we can prove the value of business events, the better positioned we are to thrive in any economic conditions.
So there you have it, nine trends featuring ten different experts that are in the field doing the hard work. We're keeping a close eye on all of these trends which can play an important role in your planning for 2023 and beyond.
Guest Blogger: Skift Meetings Studio Team - https://www.eventproupdate.com/edition/weekly-event-design-sustainability-2022-12-03/?open-article-id=22684636&article-title=2023-event-trends-summit-preview&blog-domain=eventmanagerblog.com&blog-title=eventmb