Marketing on social media has become an integral part of running a business, but knowing what to post can be difficult for some. Since social media is a visual medium, the photos you post can drastically influence the perception of your brand. Learn the 10 best practices for taking better photos, how to enhance them, and how to post them on your business social media accounts.
The importance of photos on social media
Users spend an average of three hours per day on social media. Although much of that time is spent posting selfies, retweeting celebrities and watching cat videos, 54% of users also use social platforms to research products and interact with their favorite brands. If your business doesn't have a social media presence with up-to-date content, you risk losing out on potential customers. When building social media campaigns, you want to create on-brand messaging with high-quality photos to present a professional, visually appealing brand.
"By its very nature, social media is a visual medium," said John Bulmer, commercial photographer, creative content developer and consultant at John Bulmer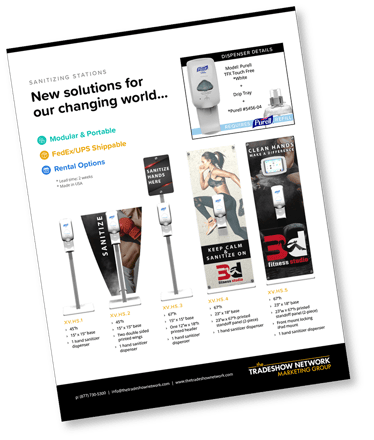 Photography. "No matter what platform you choose, images are the foundation on which it's built. There is so much noise mixed in with the signal, creating professional, memorable images is the baseline. Presenting them with visual branding and messaging is imperative." Since your social media channels are an extension of your brand, the images on your social media accounts should portray your products, services and overall brand in the best light possible.
"Successful businesses use stunning photos for the same reason that clothing companies use attractive models: If your product looks good, people will be incentivized to buy it," said Yuki Klotz-Burwell, content creator for Yuki Reads. "If your feed is filled with mediocre photos that don't stand out, people will assume that's what your products and services are like."
What is the best social media platform for marketing photos?
Each social media platform has its own advantages and limitations, and the best social media strategy for your business will depend on your industry and target demographic. However, the best social media platform for marketing photos is Instagram. Instagram is a photo-based app that lets consumers not only view images of your products and services, but also shop your products through the platform.
Many Instagram users scroll through photos without reading captions, so it is imperative that your images are eye-catching and intuitive enough to draw attention to your products and services. Klotz-Burwell suggests that small business owners think of Instagram like an online catalog with fun additional features.
Keep in mind that your marketing photos shouldn't always be "selling" something. Incorporate engaging images on Instagram that show off your brand and entertain users. This will help to keep your consumers around for the long term.
"People will definitely go to your Instagram to see what you're selling, but if it's interactive and engaging, they might have a better feeling toward the brand even if they're not planning on buying anything just yet," she said. "Instagram allows brands to build relationships with customers."
Photo guidelines for each social media platform
Regardless of what platform you post on, it is best practice to use the highest-quality photos possible. Large images can easily be reduced to fit platform restrictions without losing clarity, whereas increasing the size of an image that is too small will reduce the quality, oftentimes resulting in blurry or pixelated images.
The primary differences in marketing photos by platform are the type of photos you post and the way they are positioned. Some marketing images can be used across multiple social media channels, but they will be displayed and perceived differently on each platform, so retool them accordingly.
"Tell a story with your campaign that is cohesive but flexible among all platforms," said Gregg Jaden, CEO of Gregg Jaden Studios. "Marketing on different social platforms means your target audience will adjust somewhat, depending on how and who you are targeting (e.g., paid vs. organic campaigns)."
Instagram
Instagram is an image-based platform that previously only displayed images with a 1:1 ratio (1080 x 1080 pixels), but now users have more options. In addition to standard photos, Instagram has several media-sharing components, like photos, videos, Stories and IGTV. Each feature has its own limits and guidelines.
Instagram automatically crops images that are longer or wider than the allotted measurements. If you upload multiple photos or videos (up to 10) in one post, they will automatically crop to the size of the first image.
Square photo or videos have a 1:1 ratio (1080 x 1080 pixels).
Portrait photo or videos have a 4:5 ratio (1080 x 1350 pixels).
Landscape photo or videos have a 1.91:1 ratio (1080 x 608 pixels).
Instagram Stories have a 9:16 ratio (1080 x 1920 pixels).
IGTV cover photos have a 1:1.55 ratio (420 x 654 pixels).
IGTV videos have a 9:16 ratio (1080 x 1920 pixels).
You can use captions with your images or videos, but it is important to focus the majority of your efforts on the photo itself. Instagram restricts clickable links in captions, and it only allows 125 characters to be seen before a user must click to "see more."
Facebook
Images on Facebook should be a minimum of 1200 x 630 pixels. If you are uploading multiple images in one campaign, choose photos that are the same size to fit Facebook's measurements, because Facebook automatically crops how the photos will initially appear in your feed. Facebook social media campaigns can incorporate text with images and videos, so include a call to action (CTA) in your captions.
"Have a CTA either in your caption or using Facebook's ad platform to direct buyers to landing pages that offer robust information and an easy way to purchase the items," said Jaden.
LinkedIn
The recommended image size for sharing photos on LinkedIn is 1104 x 736 pixels. LinkedIn is a text-heavy platform, so photos stand out well. You can also incorporate related media like infographics. Keep in mind that LinkedIn is primarily for sharing information and making connections, as opposed to selling products. Make sure your content is appropriate for the platform and matches your audience's intent.
Twitter
Twitter is a primarily text-based platform, but that doesn't mean marketing photos should be neglected. A tweet with an image is more likely to be retweeted than one without. This makes it important to strategically use media within your posts. Jaden recommends using Twitter for announcement-style marketing, but just like any other platform, it has image guidelines you need to follow.
"Although Twitter gives you a massive 1500 x 1500 header image, their image requirements are a little different," said Jaden. "To get the best images in your stream, use 1024 x 512 pixels. Use a 2:1 aspect ratio to ensure the whole photo displays. Taller photos will allow up to 506 pixels in height before getting cropped, and the max file size is 5MB for photos and 15MB for GIFs."
How to take good marketing photos for social media
It is always best to take your own photos for social media instead of using stock images. New, unique media will better represent your brand and connect with your consumers. Although it can seem daunting for those inexperienced with photography, there are a few strategies you can use to get quality images that represent your quality brand.
1. Focus on the lighting.
One of the most common pieces of advice photographers give is to always pay attention to lighting. Natural light is ideal, as opposed to dimly lit spaces or harsh, fluorescent lighting. Klotz-Burwell recommends taking photos in the morning or during golden hour to make your brand look honest, reliable and fun.
If you want to get a little more advanced with lighting, Jaden said to use reflectors for portraits of people, a sunlight angle of 45 degrees for outdoor shots, and a lightbox for product photos.
2. Use your angles.
Play around with different angles to get a unique perspective on your photo. This will allow you to create imagery that stands out on your consumers' news feeds. Don't get too crazy with it – you still want to make sure your message is adequately portrayed – but you can use different angles strategically.
"Don't shoot your subject from eye level," said Bulmer. "Get down on the ground, move the camera higher, shoot top-down. Do something that changes the perspective. Shooting something from eye level reproduces the perspective we see every day and doesn't invite the viewer to investigate."
3. Create symmetry.
Another important aspect of compelling imagery is symmetry. You want your image to appear desirable to your consumer, so give it a balanced look. Use the compositional rule of thirds when taking photos.
"Don't place the subject directly in the center of the image," said Bulmer. "Remember the rule of thirds: An image is divided evenly into thirds, both horizontally and vertically, and the subject of the image is placed at the intersection of those dividing lines, or along one of the lines itself. This helps lend interestingness to your image and will help you mimic what a professional photographer would do."
4. Choose your background wisely.
The background of your image is almost as important as the subject itself. The right background is key to a great photo. You want the background of the image to be aesthetically pleasing, but you don't want it to draw attention away from your subject or messaging. Take advantage of white space and simple backgrounds that add to the quality of a photo.
5. Create a pattern or theme – and stick to it.
Consumers like consistency, so pick a filter, color set or theme that matches your brand and stick to it. This is especially important for photos on Instagram, since users will see several photos at once when they land on your profile. You want your imagery to look cohesive and connected. This pattern will build your brand identity and help consumers connect with your company.
6. Feature your target demographic.
Your social media accounts are an extension of your business, and the photos in them should represent your brand. The purpose of each social media campaign is to reach your desired audience, so it is important that your photos resonate with them. A consumer should see your product or service and imagine themselves using it. A great way to facilitate this is to use lifestyle photos that feature your target demographic using your product. For example, if you have a clothing store that specifically sells maternity clothes, you will want to feature pregnant women wearing the clothes.
7. Take several photos and variations.
There is a slim chance that you will capture the best image in the first shot you take. Instead, take several photos with slight variations: Change the lighting, try different angles, adjust the focal length, etc. This will give you several options for the best photo to post. It also gives you a variety of photos to choose from if you are running social media campaigns on multiple platforms and want slightly different imagery to match each profile and audience.
8. Crop instead of zoom.
One mistake many people make when taking a photograph is zooming. Zooming in on a photo will often decrease the quality and clarity of the image. It is better to crop an image after you have taken it than zooming in on your subject before snapping the shot – especially if you are taking photos with a smartphone or a camera without advanced zoom capabilities.
9. Don't skip the editing.
Simply taking a photo is not enough for a social media campaign. There are several ways you can edit your photos to enhance them and make them pop. You can use simple photo-editing apps (or even the filters in the Instagram app) to increase the vibrance, align your photos and create a theme. If you have a specific filter that matches your brand on Instagram, make sure every photo matches that filter or theme. However, don't go overboard with the editing.
"Know how much to edit a photo and when to quit," said Jaden. "There is nothing worse than an over-edited photo to cause a catastrophe to your brand's image."
10. Hire a professional.
Even though you or someone on your team will likely be capable of taking quality photos for your everyday social media campaigns, you may want to hire a professional photographer to take a series of photos for you in some instances. This is typically not a long-term investment, and it can prove very beneficial for intricate or highly specific photograph sets.
Best tools and apps to edit your photos
If you are taking your own photos, you can use several free and paid apps to edit them to perfection. When we spoke with photography experts Bulmer, Jaden and Klotz-Burwell, they recommended the following applications:
They also offered advice and insights on how they use their favorite photo-editing applications:
"Snapseed, Photoshop Express, Photoshop Camera and Lightroom Mobile – I use apps like these to protect the highlights, bump up the shadows, and adjust the clarity, tone, white balance and contrast. Always use small adjustments and make sure your image looks natural. For professional images, I never recommend wild filters or effects. The purpose here is to produce clean, professional images. A successful image starts with planning and creativity. Adding wild filters and effects won't make it more interesting; they will make a boring image more confusing." – Bulmer
"Helpful apps for mobile photo editing are Snapseed (which is a go-to app for many photographers), Photoshop Express, Lightroom app, or Instagram's photo-editing app works awesome as well. Instagram has a lot of creative tools, such as filters and multi-photo layout options. If your phone is not very good at night photos, try Cortex Cam. This app takes multiple exposures for night photos, then automatically stacks them for a much better resolution and light. If you want to go pro for desktop, try Lightroom Classic or Photoshop." – Jaden
"The best photo-editing app is VSCO. VSCO has a great range of filters and editing tools (saturation, clarity, tone, etc.), and it's really easy to use. Lightroom is also a great photo-editing tool. For photo scheduling and feed aesthetics, I use Preview. It lets me drag and drop photos to see what works best with my feed, and I can type out my captions ahead of time and schedule my posts." – Klotz-Burwell
Guest blogger: Skye Schooley. Skye Schooley is an Arizona native, based in New York City. She received a business communication degree from Arizona State University and spent a few years traveling internationally, before finally settling down in the greater New York City area. She currently writes for business.com and Business News Daily, primarily contributing articles about business technology and the workplace, and reviewing categories such as remote PC access software, collection agencies, background check services, web hosting, reputation management services, cloud storage, and website design software and services. https://www.business.com/articles/how-to-take-better-photos-for-social-media/