2022 has been a rollercoaster so far. With the events industry working to regain its footing after two years of being almost fully virtual, a lot of trial and error is happening in order to find the best way forward. Two years of digital meetings have also given eventprofs a glimpse into the significant role event technology can play in your 2022 event strategy. With the right event technology, you can increase revenue and elevate your event experience in a way that'll make it memorable, and also maximize your ROI in the process. Whether you're experienced with event technology or are curious to learn more about how it can improve your event overall (or both!), we've got 10 reasons that'll show you exactly why a Smart Event technology solution will enhance your event and help you achieve your objectives.
1. Data and analytics
One of the key advantages event technology provides to organizers is the large amount of insightful data available at your fingertips. This data provides vital information about attendee preferences and behaviors, which in turn helps enhance the event experience and increase your ROI.
With the right event technology, you can gather your data in just a few clicks and gain insight on:
The features your audiences used most for engagement

How your speakers are ranked

Which sponsored sessions were most successful

How sponsored ads performed

How attendees interacted with your content

How engaged they were with your event

And more!

Whether running an onsite, virtual, or hybrid event, event technology partners such as Swapcard give organizers access to usable data that can give them a better understanding of what was successful, what wasn't, and where they can improve. Organizers can then strategically use this data to deliver memorable experiences that will draw bigger audiences to their events year over year.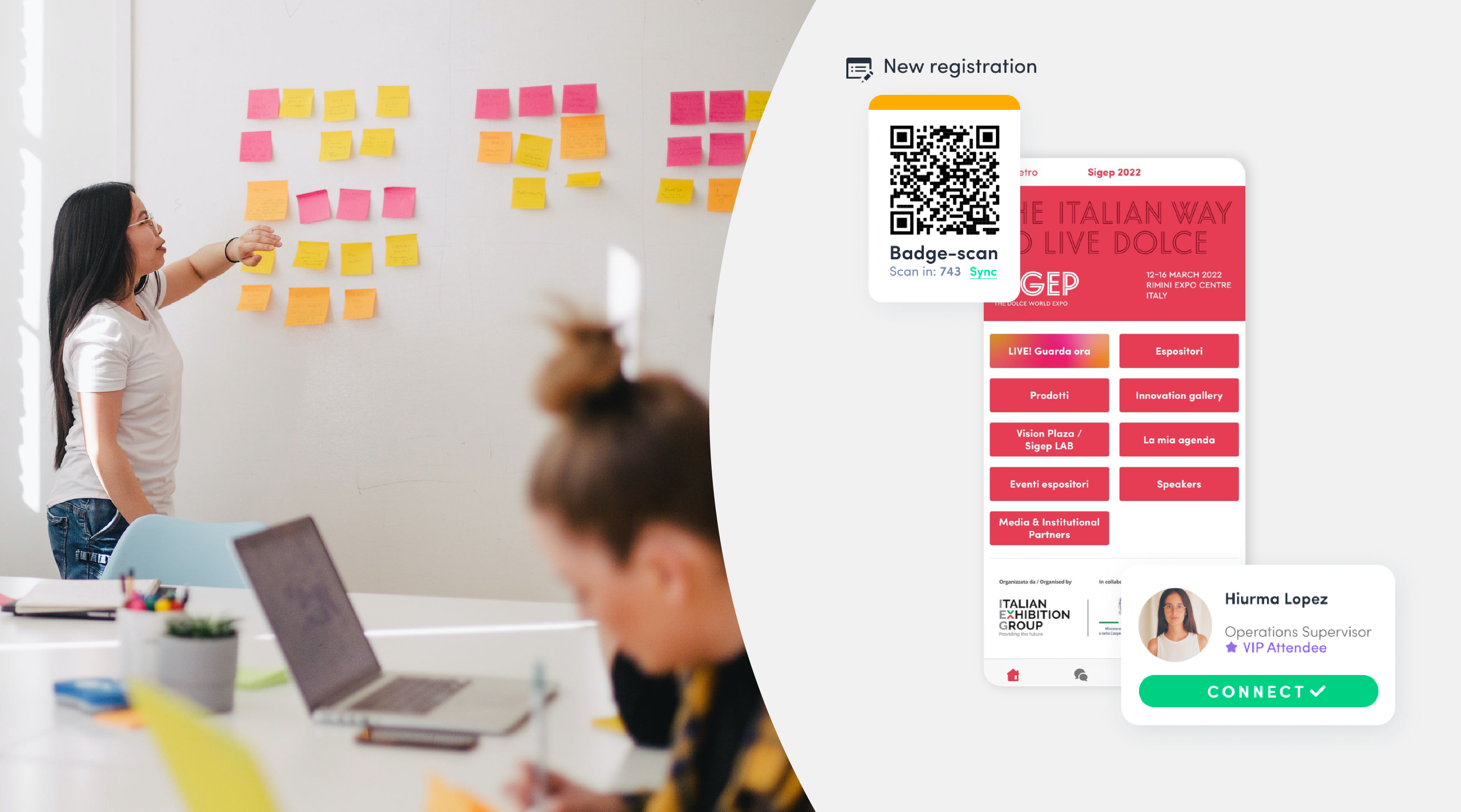 2. Large-scale logistics event planning
Event planners spend significant time coordinating tools and collecting data from various sources. All of this manual work is time-consuming and inefficient. This becomes particularly evident when organizing large-scale events requiring complex logistical planning.
An end-to-end platform brings it all under one roof and simplifies event organization for planners. They can work faster, automate many tasks, capture more data, and they have access to intelligent features that provide more opportunities for engagement. Not only does this help streamline the event planning process, but it also helps to have everything attendees need in one place to simplify their onsite experience.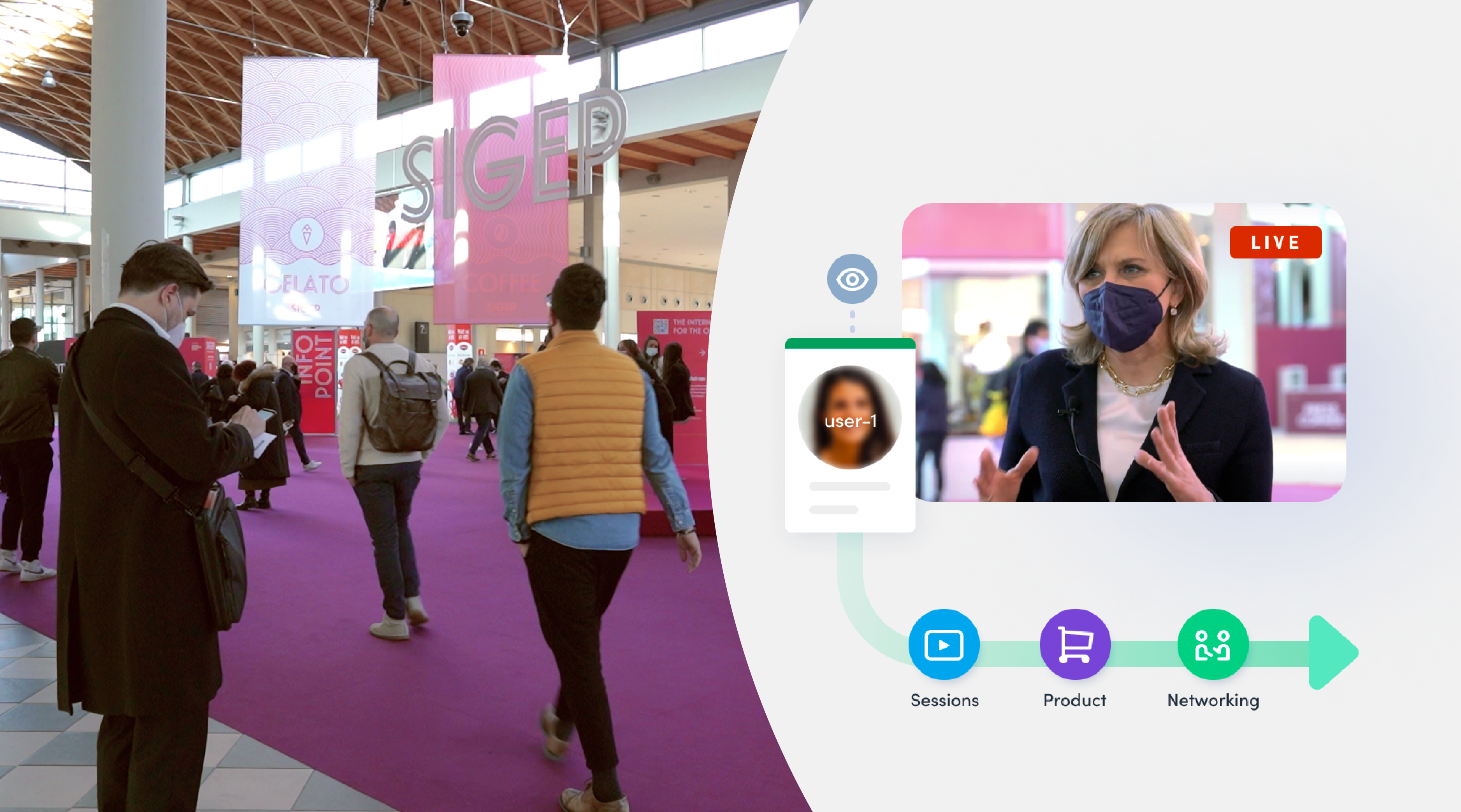 3. Insight into customer journey
One of the most challenging parts of planning an event is figuring out exactly how to maximize each touchpoint of your customer's journey. That's where event technology can make a difference. A live data dashboard gives organizers a real-time glimpse into what their audience is doing online. This applies to both in-person attendees and exhibitors using the mobile app as well as at-home audiences viewing the event on the web platform.
Every action, every click has a digital footprint. Favorite exhibitors, sessions with the most attendees, speakers with the highest engagement rates - the organizer can capture it all. Access to that information improves the experience they deliver to audiences, thereby boosting their ROI significantly.

4. Registration
Quick and easy registration is the hallmark of a successful event. Nobody wants to spend more time than necessary waiting to get into an event. Attendees want to enjoy the experience they've signed up for right away. A mediocre or burdensome registration process will tarnish the overall experience that you're trying to deliver at your event.
That's why a streamlined registration solution is integral to an event's success.
An end-to-end solution to streamline registration and simplify in-person event orchestration is one of the best ways to deliver on this expectation.
Working with one end-to-end technology provider such as Swapcard removes the challenge of managing multiple vendors. A single registration solution will manage onsite registration networks, check-in and badging, attendance tracking and access control, and lead capture.
Take a look at how Swapcard worked closely with the Informa Tech team to create an all-in-one registration solution that handled every aspect of the event, including check-in, badging, and session access control.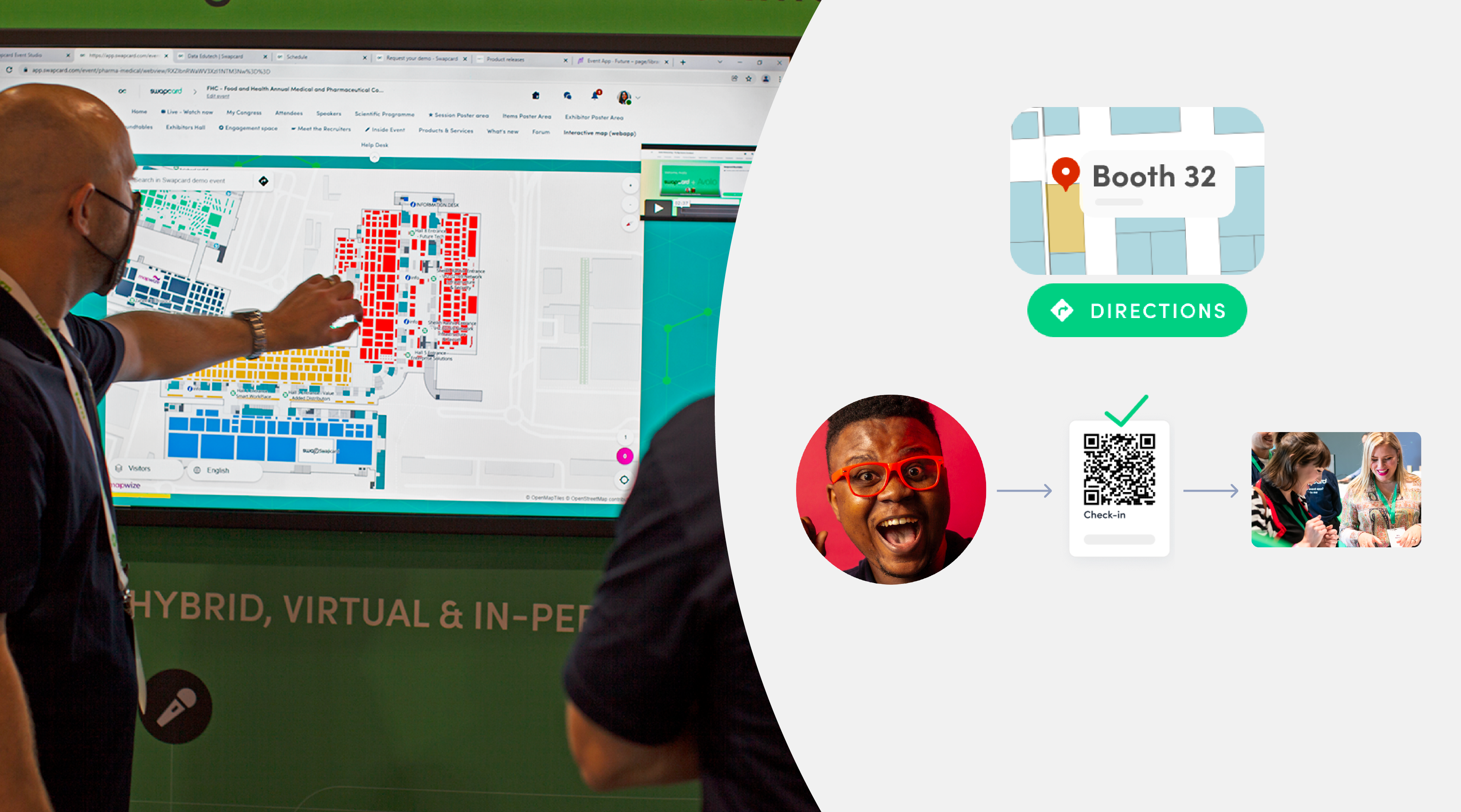 5. Wayfinding
Although printed maps can be helpful in their own way, they lack the additional capabilities that come with a technologically advanced in-app map. These maps are often interactive and integrated within the event app, providing a detailed floor plan with geolocation (also known as wayfinding).
This provides quick and accurate directions to ensure attendees make their meetings and sessions so no lucrative connections are missed. It's also a great way of promoting and highlighting sponsored booths or exhibitors, giving them prime real estate that will draw eyes to their booth.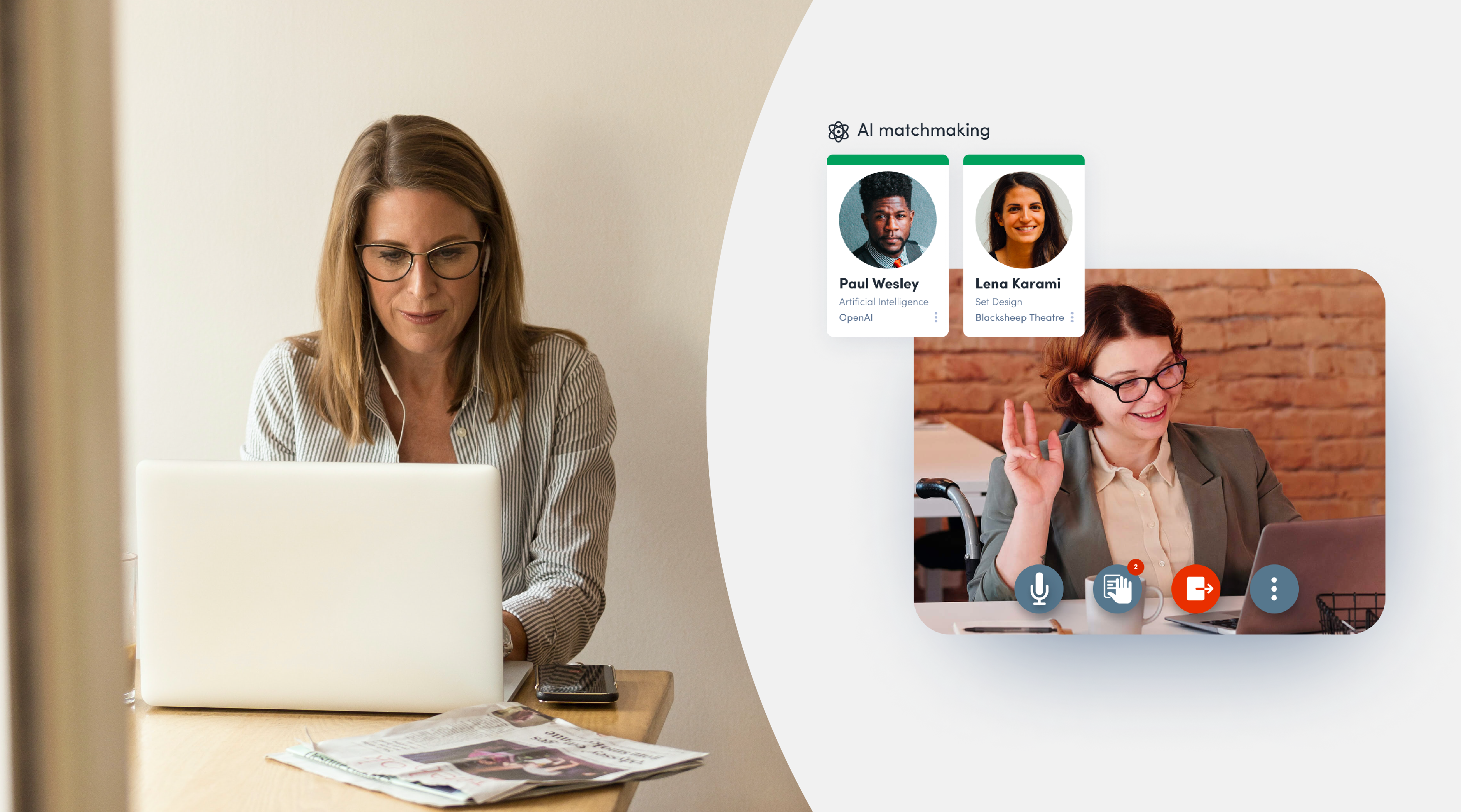 6. AI-powered meetings
The role of AI in event technology is to create highly personalized and tailored event experiences. Without it, attendees might miss networking opportunities or relevant sessions during a large-scale or packed event schedule.
Fortunately, it's possible to receive match suggestions from artificial intelligence-powered algorithms, so users can meet the best attendees. Exhibitors can also rely on AI-powered algorithms to match them with the most suitable leads, ensuring that no opportunity for new business is lost.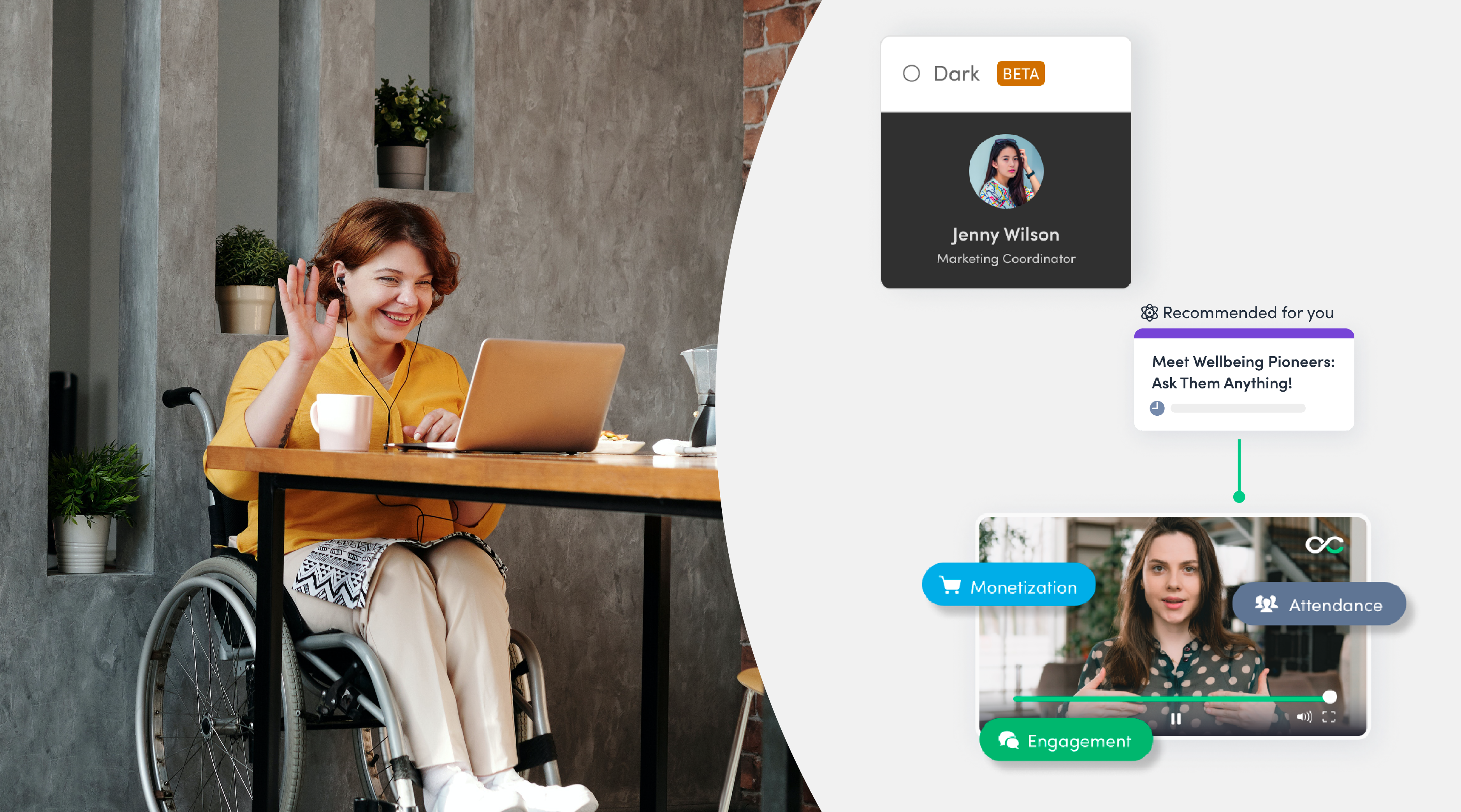 7. Personalized event experiences
Personalized events drive success because they are meticulously designed to meet the exact goals of every attendee, exhibitor, and sponsor. Empowered by the right data, you can find and implement those finer details into your event, resulting in a more memorable and productive conference for every attendee and sponsor.
Personalization also increases engagement, as attendees are experiencing a fully-optimized event that will help them achieve their objectives. Whether it's a tailored agenda that's filled with AI-powered networking or session suggestions, or custom notifications that ensure the experience is tailored to their needs, event technology amplifies the experience through personalization.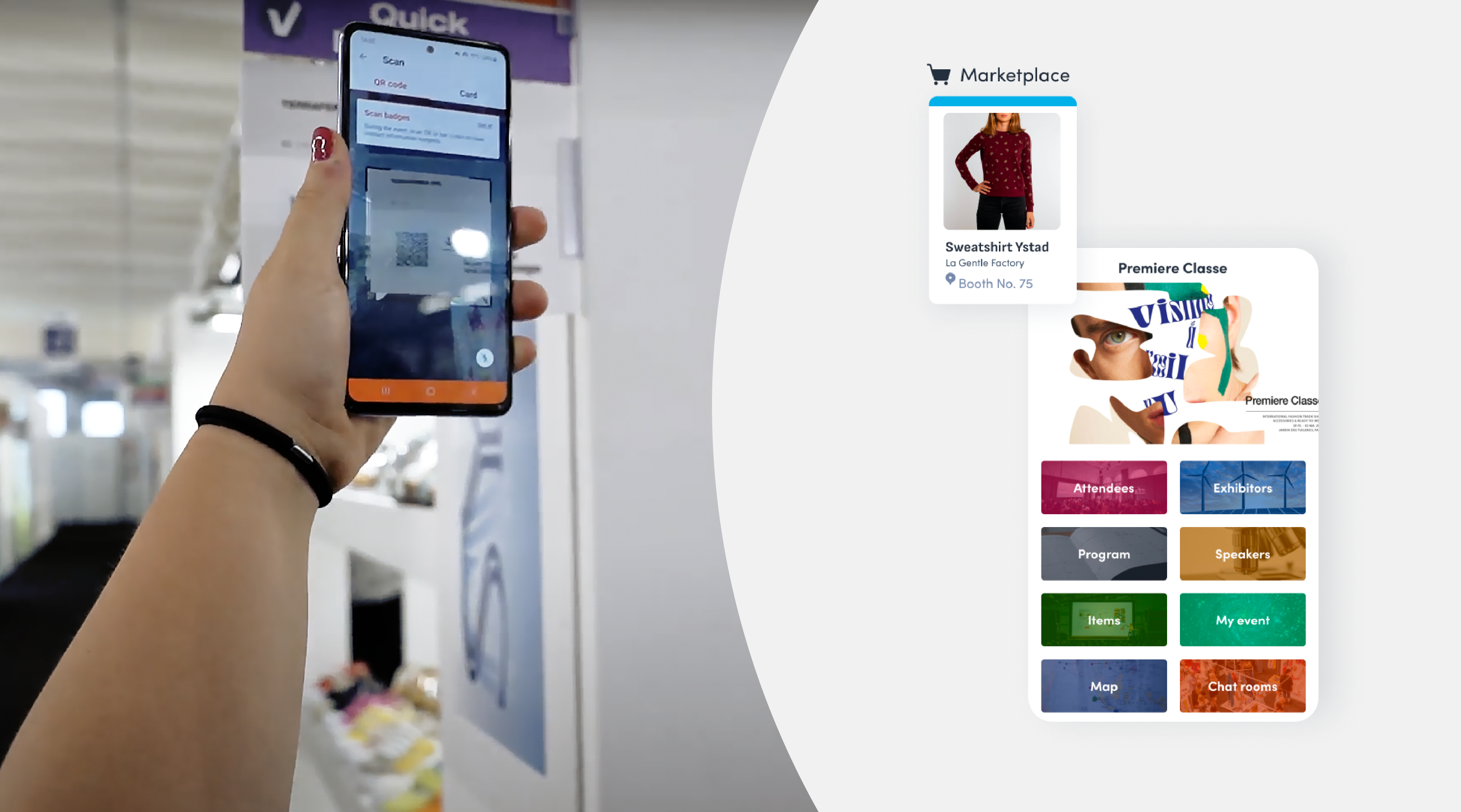 8. Better resource allocation
Inflation is a significant consideration for planners organizing events in 2022. Everything is more expensive; venue rentals, catering, accommodations, transportation, you name it. Event technology can help with the extraneous costs that come with event planning by offering a comprehensive digital solution that combines multiple services into one place.
Don't spend money on wasteful items such as maps, brochures, guides, paper tickets, and so on. Use your event app's technology to streamline aspects of your event such as registration or session access control. Not only does this add to the convenience factor for attendees since everything they need is housed within the palm of their hand, but it also helps you save money that can be better spent on other aspects of your event. This can include drawing high-level speakers, upgrading the venue's Wi-Fi, offering better catering options, and more.

9. Conversion ROI
Data isn't just available to organizers; exhibitors and sponsors can also access to relevant data and analytics using event technology. This can help them gain a better understanding of their performance at an event, including lead capture and qualification.
This becomes particularly important when it comes to the integrations available with your Smart Event technology. Whenever a lead is captured, they can be input into the CSM of your choice to automate tracking, in Salesforce campaigns for example. This allows exhibitors and sponsors to properly track their leads and have a quantifiable way to measure performance at your event.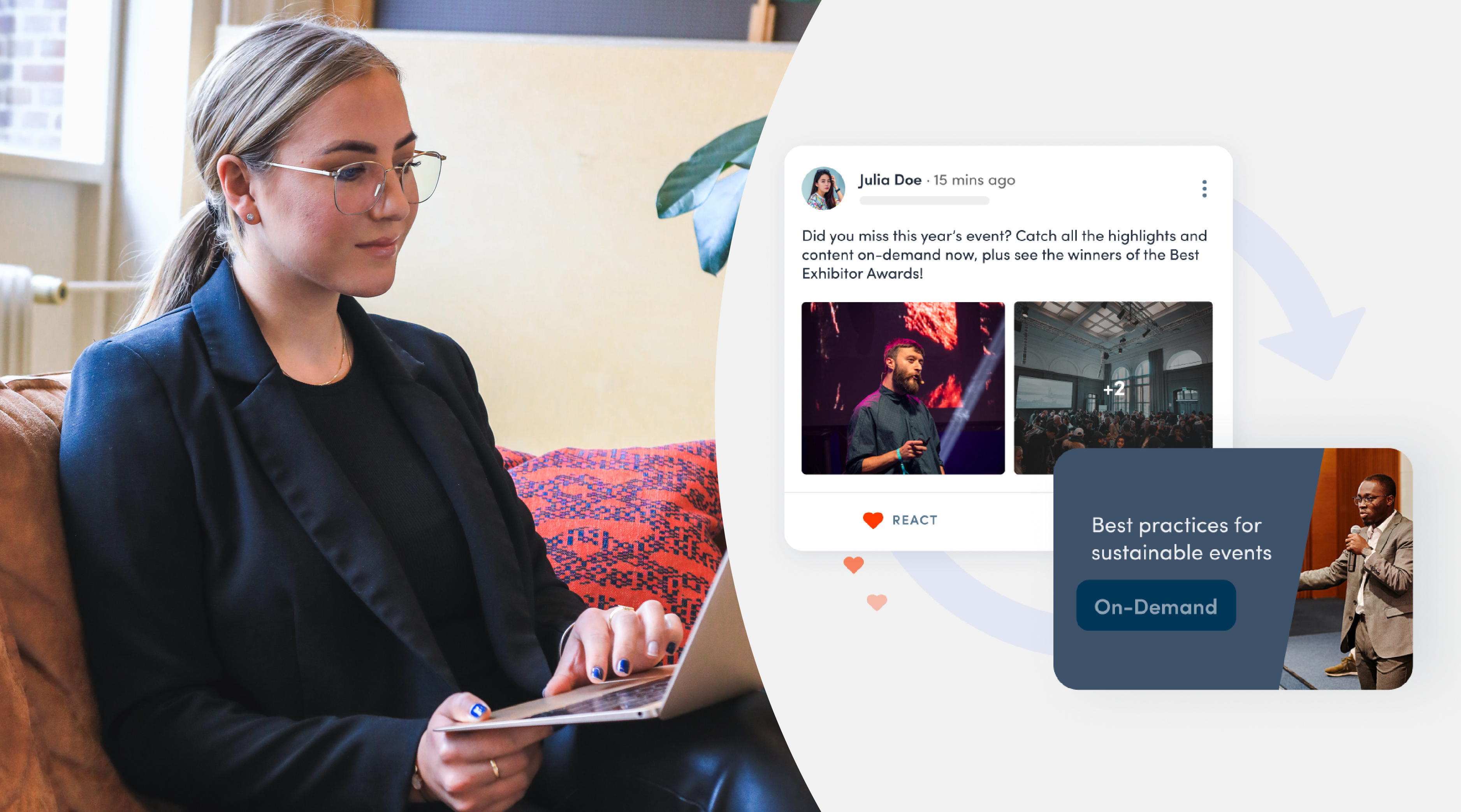 10. More attendance options, more attendees
There's definitely enthusiasm around returning to in-person events, but the data reveals that attendance is lower than pre-pandemic levels. Organizers can get much higher brand engagement levels and grow their audience over time using event technology. Event platforms in particular can have a positive impact on your attendance numbers.
For example, organizers can open up the event platform before an event begins so that attendees, exhibitors, and sponsors can engage and prepare for the event day. With an event platform, 80% - 95% of leads are generated in the pre-event period.
During the event, organizers can offer digital-only activities that will bridge the gap between in-person and virtual participants. When the event finishes, on-demand content can extend the lifespan of an event. There is also the option of using a community feature within event platforms such as Swapcard to keep engagement going throughout the year.
Key takeaways
When planning your conference in 2022, know that having Smart Event technology on your side is one of the best choices you can make as an event organizer. Event technology simplifies the planning process, streamlines the attendee experience, generates leads, increases engagement rates, and also maximizes revenue generation opportunities for everyone.
If you're looking for a Smart Event technology partner that understands your pain points and has the solutions you've been looking for, reach out to Swapcard. Our team would be happy to help you find the right solutions for your next event.